Demi Lovato is no stranger to choosing the road less traveled -- and she's hoping her fans will join her.
In the December/January issue of Latina magazine, the songstress opened up about her decision not to "booze it up" for her 21st birthday in August and how soon she plans to welcome motherhood.
After losing her father to cancer in June, Demi revealed on "Good Morning America" that he had struggled with mental illness throughout his life. During the interview the star also announced she would be launching "The Lovato Treatment Scholarship Program," in partnership with the CAST Recovery treatment center, to help people with mental illness pay for their treatment.
In the interview with the magazine, Demi addressed her own health struggles and life after being treated for substance abuse issues and bulimia in 2011.
"I noticed that there's this perception on turning 21, that you have to go out and get drunk," Lovato told Latina. "It's different for me because I'm in recovery. I also want to set an example for others. You don't have to booze it up, you can do something else."
And the star did just that when she spent the big 2-1 working with several charities in Kenya. Lovato may have reached a milestone age in life but the star says there's still time before she can see herself changing diapers.
"I'm a Texas girl, so my instinct is to have babies early," Lovato told the magazine. "In my heart I'm like, 'Okay, it's time to have babies!' But it's not. I have so much life ahead of me that I actually have to slow my roll. We'll see where my life is in 5 years, but I definitely see myself as a mom in 10."
Demi also told Latina what she's looking for in a relationship and though there seems to be no one special in her heart at the moment, fans can watch her romance Naya Rivera on this season of "Glee." In the issue, which hits newsstands on Nov. 12, the star talks about the importance of her and Rivera's roles on the Fox series.
"Yes, we kissed in the first episode, but I want people to pay less attention to the fact that I'm kissing a girl," Lovato told Latina magazine. "Focus on the fact that having a young, multicultural lesbian couple on prime time is a huge step in our generation. It's showing people that it's okay to be who you are. Don't be ashamed of it."
Check out Demi on the cover of Latina's December/January issue: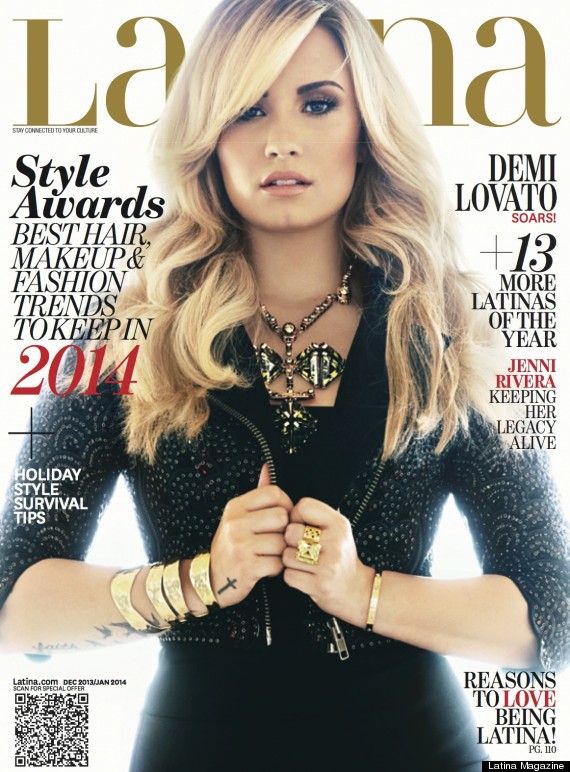 BEFORE YOU GO
PHOTO GALLERY
5 Things You Didn't Know About Demi Lovato