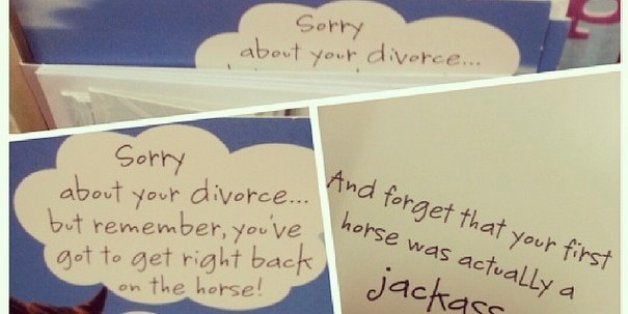 It's hard to find the right words to say when a friend or loved one is getting divorced. Thankfully, there are sorry-about-your-split cards that can say it for you.
This photo of a divorce card section was posted by Instagram user alfreda_hughes with the caption, "If you're looking for a nice divorce card, head to #Kmart."
Now remember, this card might not be for everyone -- just people with a sense of humor.
Check out the slideshow below to view some not-so-nice cards people have used to call it quits.
PHOTO GALLERY
Divorce Cards