An adorable, specially-trained beagle named Elvis is going to have the final "sniff" on whether one of the Denver Zoo's polar bears is pregnant just in time for Polar Bear Week.
This would be the first pregnancy for the zoo's 11-year-old polar bear named Cranbeary, whom zookeepers have reportedly hoped would breed with a male bear named Lee. Traditional methods of pregnancy detection, including ultrasound examinations, are not very effective in determining whether a polar bear is pregnant, but that's where Elvis comes in.
"This is the first time sniffer dogs have been used in biomedical research as it relates to any wildlife species, making this project truly one-of-a-kind," said Dr. Erin Curry in a statement. Curry is a post-doctoral fellow studying polar bear reproduction at CREW.
Below, Cranberry can be seen looking over her mate, Lee (story continues below):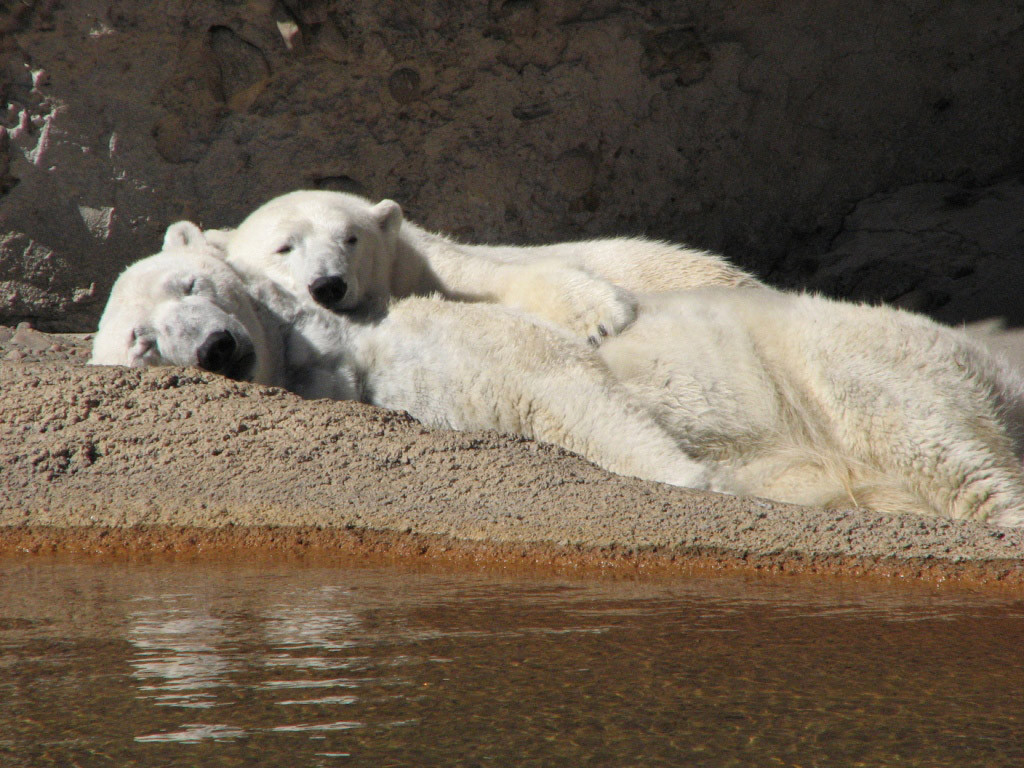 Cranbeary (rear) is shown with her mate Lee (front).
Elvis is only 2 years old, but the reward of a treat or of playing with his favorite duck squeaky toy has trained him to near-perfect accuracy. Elvis currently works with the Cincinnati Zoo -- sniffing poop.
According to a press release by the Denver Zoo, Elvis' nose is nearly as accurate in determining pregnancy from poop samples as an over-the-counter human pregnancy test. After a little less than one year of training, Elvis has demonstrated about 97 percent accuracy with over 200 samples from pregnant females.
"Figuring out which component of the samples Elvis recognizes in the pregnant bears may allow us to work backwards and finally identify the polar bear pregnancy factor, once and for all," said Dr. Curry.
On Oct. 28 Elvis was given 34 samples, two each from 17 bears that mated this past spring, including Cranbeary. Over the next two weeks, Elvis will be sniffing the samples to determine the diagnoses.
With a pregnancy diagnosis, the zoos can prepare and help make sure the bears are ready for birthing. The expecting bears are then separated from the males, put into dens with extra bedding and video camera monitoring with 24-hour "cub watches," according to a report by 9News.
Polar Bear Week this year is Nov. 4-10 and takes place during the fall polar bear migration to Churchill, Manitoba. The week is meant to draw public awareness to the threat of climate change on their natural habitats.
BEFORE YOU GO
PHOTO GALLERY
Photos Of Bears