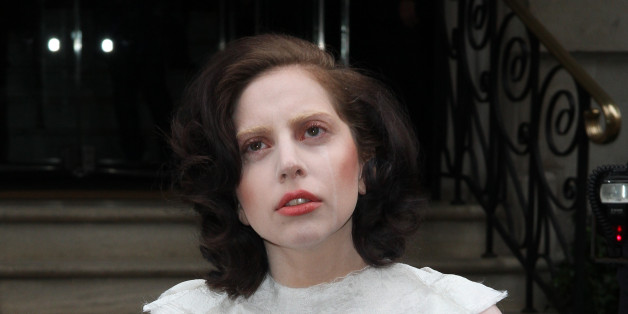 Get excited, Little Monsters: Lady Gaga's new album, "ARTPOP," is available to stream in its entirety on iTunes. Mother Monster made the record available on Tuesday, one week before the album's official Nov. 11 release.
Gaga's third studio album is led by the debut single "Applause." The project also features collaborations with R. Kelly and T.I.
"How would I define 'ARTPOP?' Well I'd define it in lots of different ways," Gaga recently said of the album. "On the album I say 'we could belong together ARTPOP,' so in the simplest way I would say the dream of these two things belonging, art and pop together but with art in the front... The intention of the album was to put art culture into pop music, a reverse of Warhol. Instead of putting pop onto the canvas, we wanted to put the art onto the soup can."
Head over to iTunes to give "ARTPOP" a listen and check out the full tracklist for the album below.
"ARTPOP"
1. "Aura"
2. "Venus"
3. "G.U.Y."
4. "Sexxx Dreams"
5. "Jewels N' Drugs" (ft. T.I., Too $hort, Twista)
6. "MANiCURE"
7. "Do What U Want"(ft. R. Kelly)
8. "Artpop"
9. "Swine"
10. "Donatella"
11. "Fashion!"
12. "Mary Jane Holland"
13. "Dope"
14. "Gypsy"
15. "Applause"
BEFORE YOU GO