At a recent speech in Denver, Drug Policy Alliance executive director Ethan Nadelmann declared that we've hit "the tipping point" on marijuana policy.
With Colorado and Washington getting ready for the first ever legal, regulated, recreational marijuana retail market for adults in the U.S.; with a majority of Americans recently saying for the first time in U.S. history that marijuana usage should be made legal; with a coalition of conservative Mormon mothers fighting for safe access to medicinal cannabis for their children -- it's hard to to disagree with him.
Although much of this is recent history, it has been a long road to what very well may be the beginning of the end of marijuana prohibition in America. Here's a look back at the major milestones that helped bring the United States to its "tipping point."
1. A long, long time ago, a plant grew on planet Earth.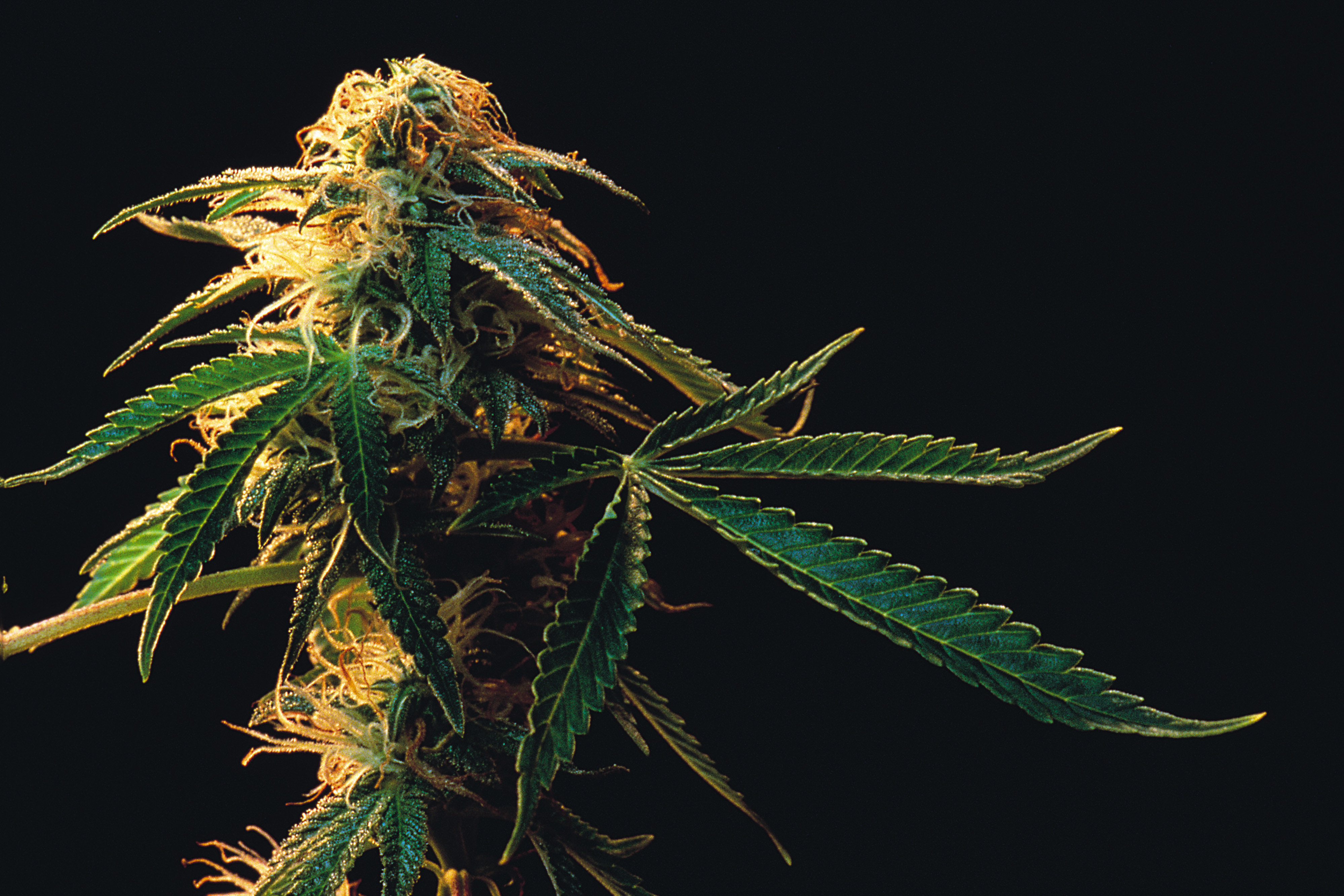 The cannabis plant has a long history. It's widely believed that humans' first contact with the plant was roughly 10,000 years ago in China, where some of the earliest archeological evidence of hemp first originated.
For thousands of years, the Chinese used it to make rope, paper, clothing and medicine. During the second century A.D., Chinese surgeon Hua T'o even used cannabis as an anesthesia.
2. America's founding fathers were quick to celebrate its benefits...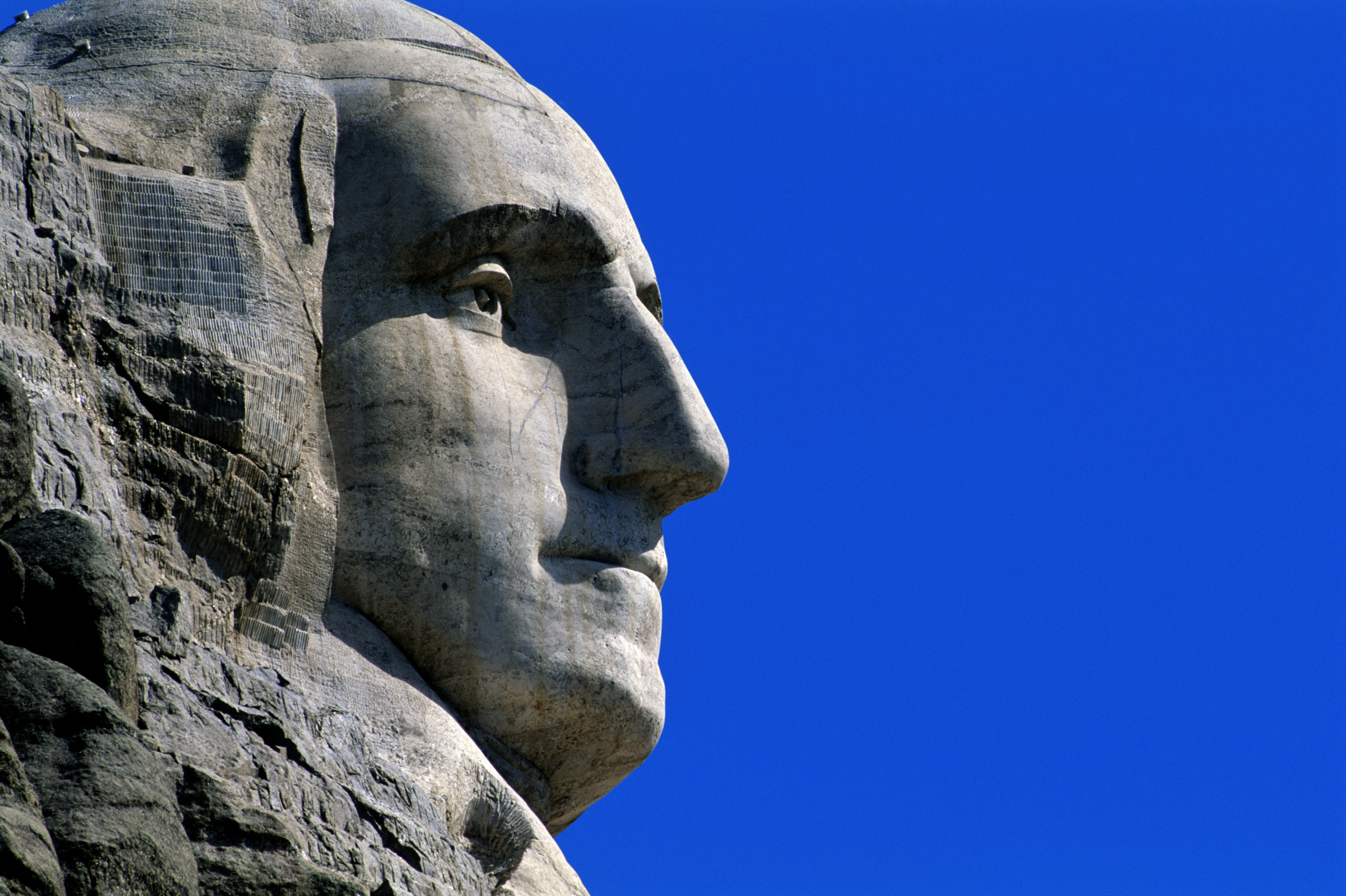 In the 17th century, American farmers were required by law to grow hemp in Virginia and the other colonies. George Washington and Thomas Jefferson grew hemp, and Benjamin Franklin owned a mill that is rumored to have used hemp paper. Meanwhile, his own newspaper, the Pennsylvania Gazette, espoused the benefits of the crop for multiple uses. For hundreds of years in the U.S., hemp was used to make rope, sails, lamp oil and clothing, until production dropped to zero in the late 1950s over anti-drug sentiment and competition from synthetic fibers.
3. ...and so were our Mexican neighbors.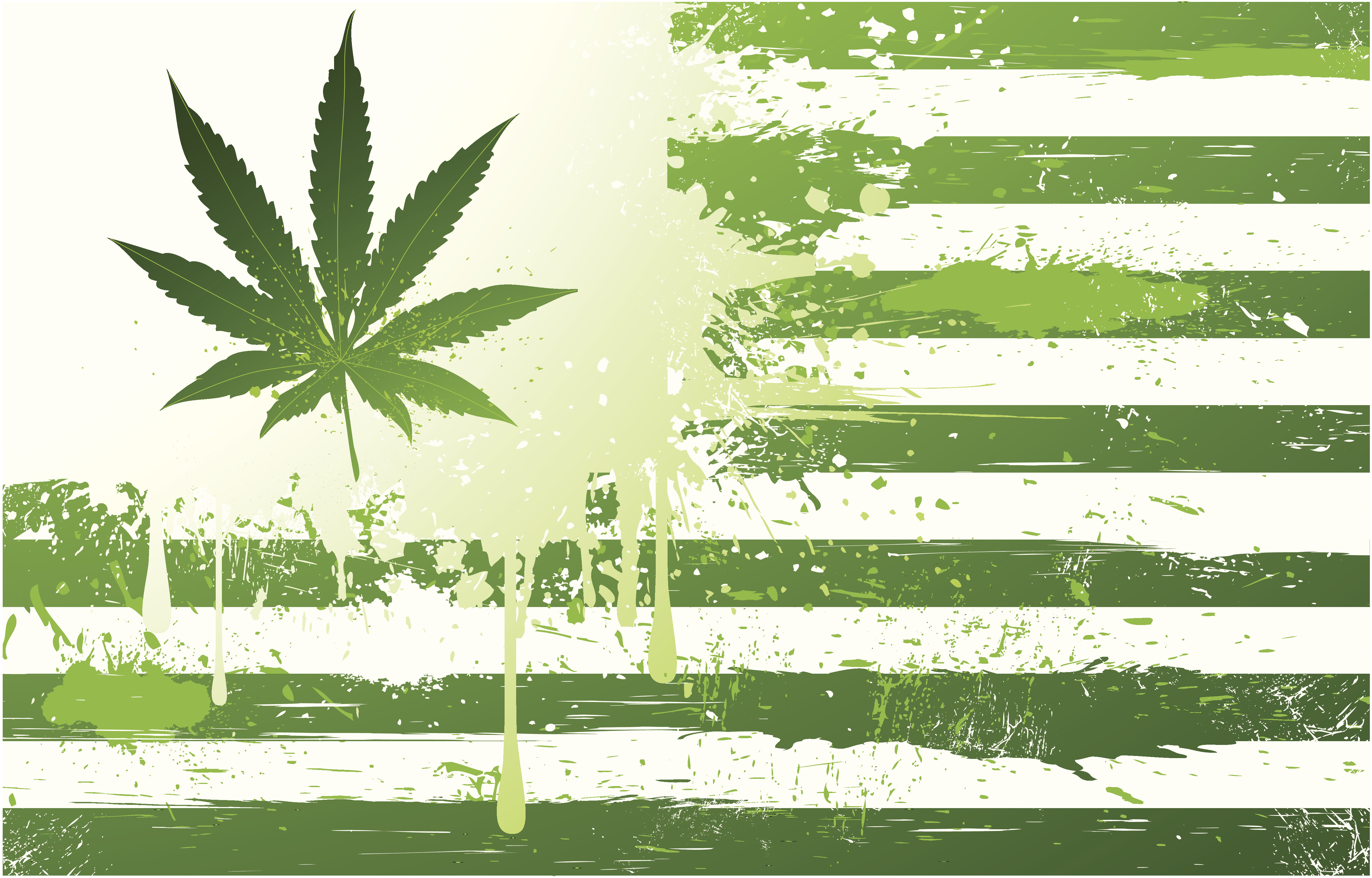 In the late 1800s, marijuana was sold in many over-the-counter medicinal products. During the Mexican Revolution in 1910, Mexican immigrants fleeing their home country to the U.S. began introducing the recreational use of marijuana to American culture. Early prejudices about the Spanish-speakers became associated with marijuana use and crime, and the seeds to various stigmas about the drug were planted.
4. The "Summer of Love" brought smoking pot into the mainstream... George Harrison pays a surprise visit to San Francisco's famed Haight-Ashbury district on Aug. 8, 1967. (AP Photo)
As the good vibes from the "Summer of Love" spread out from San Francisco, the 1960s counterculture movement blossomed and marijuana use among the anti-establishment became the norm. Led by poet-activist and "Marijuana Newsletter" publisher Ed Sanders with beat poet Allen Ginsburg at his side, the 1960s saw one of the first ever organized public protests against restrictive marijuana laws. Though the event itself was dubbed "LeMar" (Legalize Marijuana), it later formed the basis for the California-based pot reform group Amorphia.
5. ...and policy organizations came on board.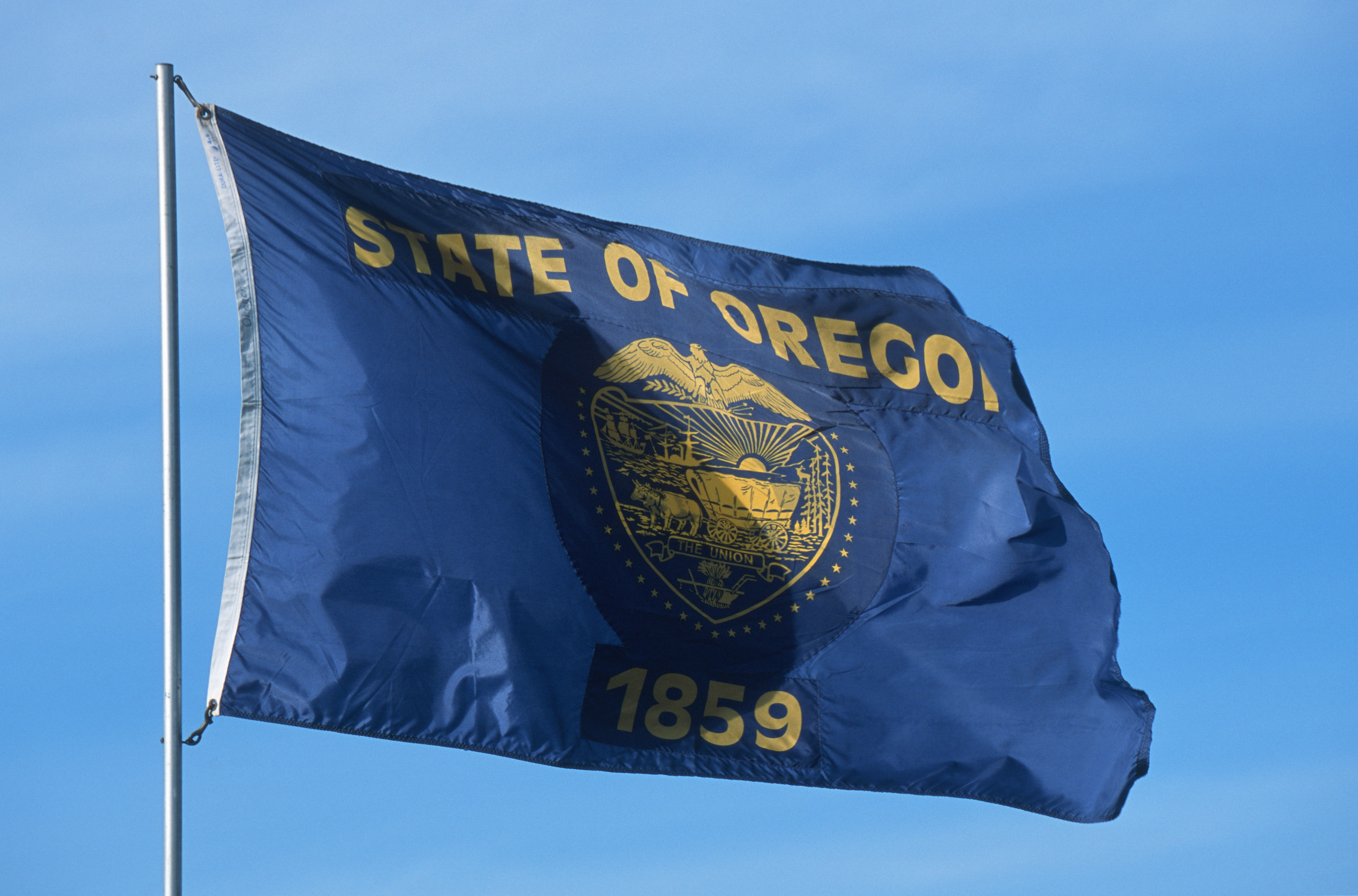 Oregon became the first state to reduce the penalty for marijuana possession in 1973, and that same year, The Shafer Commission recommended that small quantities of marijuana should be legalized. President Richard Nixon ultimately rejected the advice of the commission.
But the early 1970s still saw the creation of the National Organization for the Reform of Marijuana Law (NORML), a Washington D.C.-based lobby dedicated to drug policy reform; the People's Pot Conference, the first political pro-reform conference; Cheech & Chong, a comedy duo whose material revolves around drug use and much more. Marijuana had begun to go mainstream.
6. High times called for High Times. Acceptance for marijuana use grew in America by the mid-1970s, and the plant even got its own lifestyle magazine. Called High Times, the debut issue was published in 1974 and sold 45,000 copies. High Times is exclusively devoted to the promotion of pot culture and the drug's legalization to this day.
7. One man fought for his right to use medical marijuana -- and won.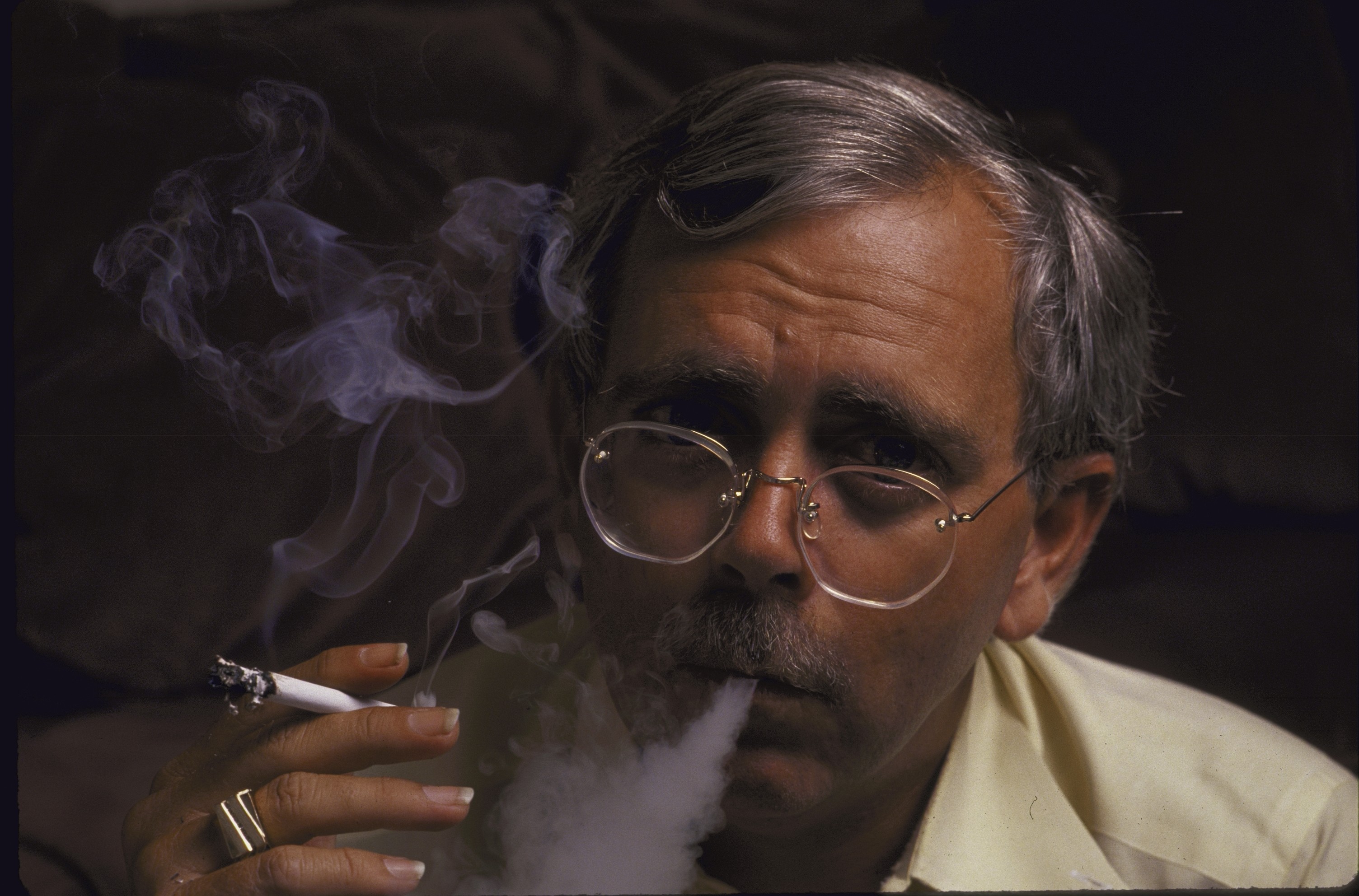 Glaucoma sufferer Robert Randall smoking marijuana he was prescribed legally to treat his illness. (Photo by Terry Ashe//Time Life Pictures/Getty Images)
Robert Randall became America's first legal medical marijuana patient in 1975, growing the plant himself in Washington, D.C., and using it to treat his glaucoma.
8. San Francisco became the first city to allow medical use... Leave it the home of the "Summer of Love" to become the first city to pass an ordinance that gave medical patients access to marijuana. In 1991, in a historic first, San Francisco did just that.
9. ...the rest of California soon followed its lead... Dennis Peron, leader of the campaign for Proposition 215 and founder of the Cannabis Buyers Club, right, smokes a marijuana cigarette next to Jack Herer, of Los Angeles, Wednesday, Nov. 6, 1996, in San Francisco. (AP photo)
Voters passed a ballot initiative in California that legalized the cultivation, possession and use of marijuana for medical purposes.
10. ...and so did 20 other states. Since 1996, 20 other states and the District of Columbia have followed California's lead, each passing some form of medical marijuana law.
11. Over the same time period, studies emerged showing cannabis can help fight cancer... A pair of scientists in San Francisco found that a compound derived from marijuana could stop metastasis in many kinds of aggressive cancer. A more recent study from the UK found that compounds derived from marijuana can kill cancerous cells in individuals with leukemia.
12. ...and help treat epilepsy.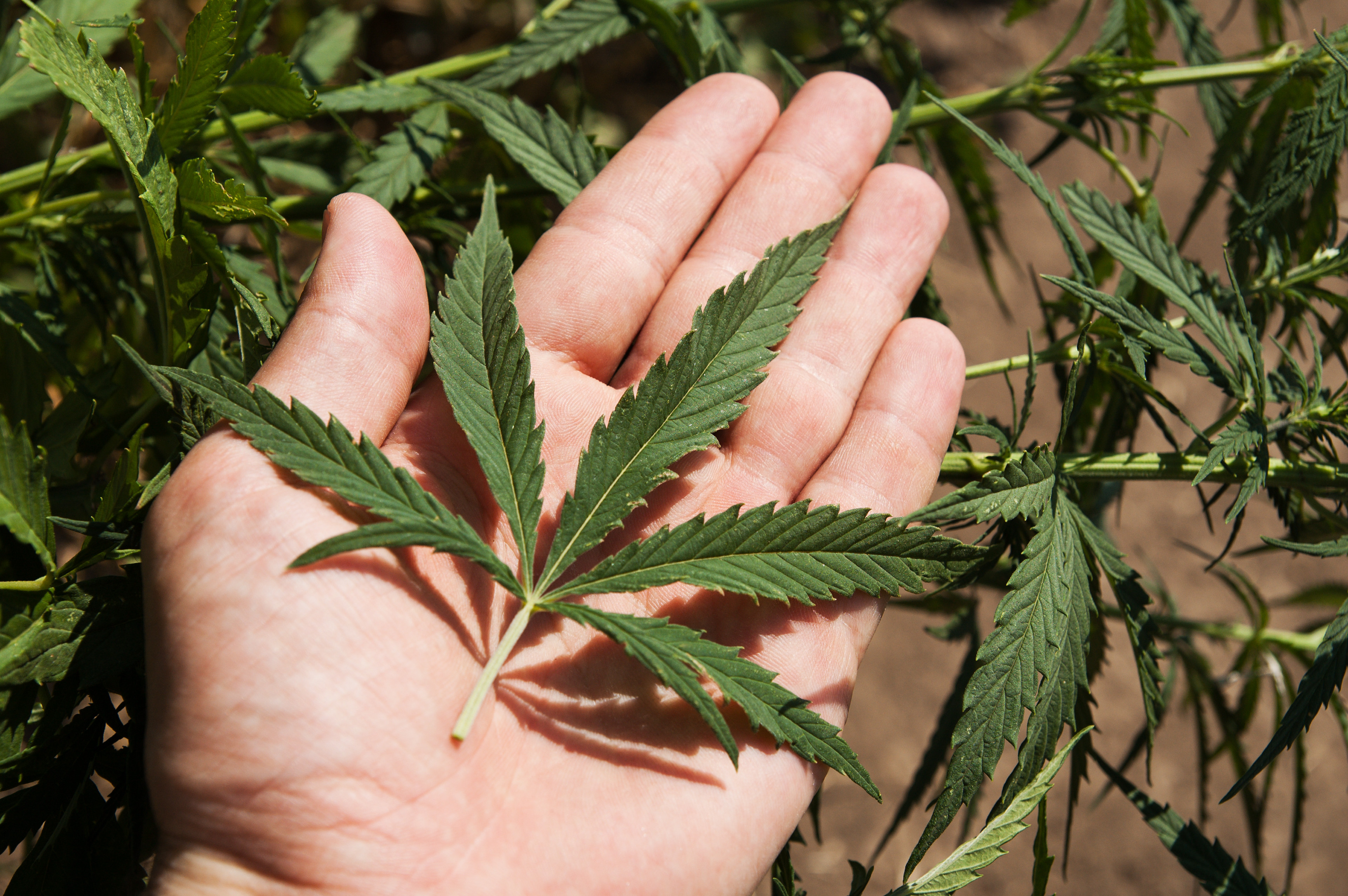 After using cannabis oil to treat her debilitating seizures, six-year-old Charlotte Figi saw her seizures fall from around 300 a week to just three over an eight-month period.
13. Then in 2012, the impossible happened... People attending an Amendment 64 watch party celebrate after a local television station announced the marijuana amendment's passage in Denver, Colo. (AP Photo/Brennan Linsley)
On Tuesday, Nov. 12, 2012, voters in both Colorado and Washington approved ballot measures that legalize marijuana for recreational use for adults in each state.
The first recreational marijuana shops will open in both states in 2014.
14. ...and the government said, "yes you can-nabis!" Attorney General Eric Holder (AP Photo/Manuel Balce Ceneta)
The United States government took a historic step back from its long-running drug war in August, when Attorney General Eric Holder informed the governors of Washington and Colorado that the Department of Justice would allow the states to create a regime that would regulate and implement the ballot initiatives that legalized the use of marijuana for adults.
15. Hemp laws expanded to unlikely states...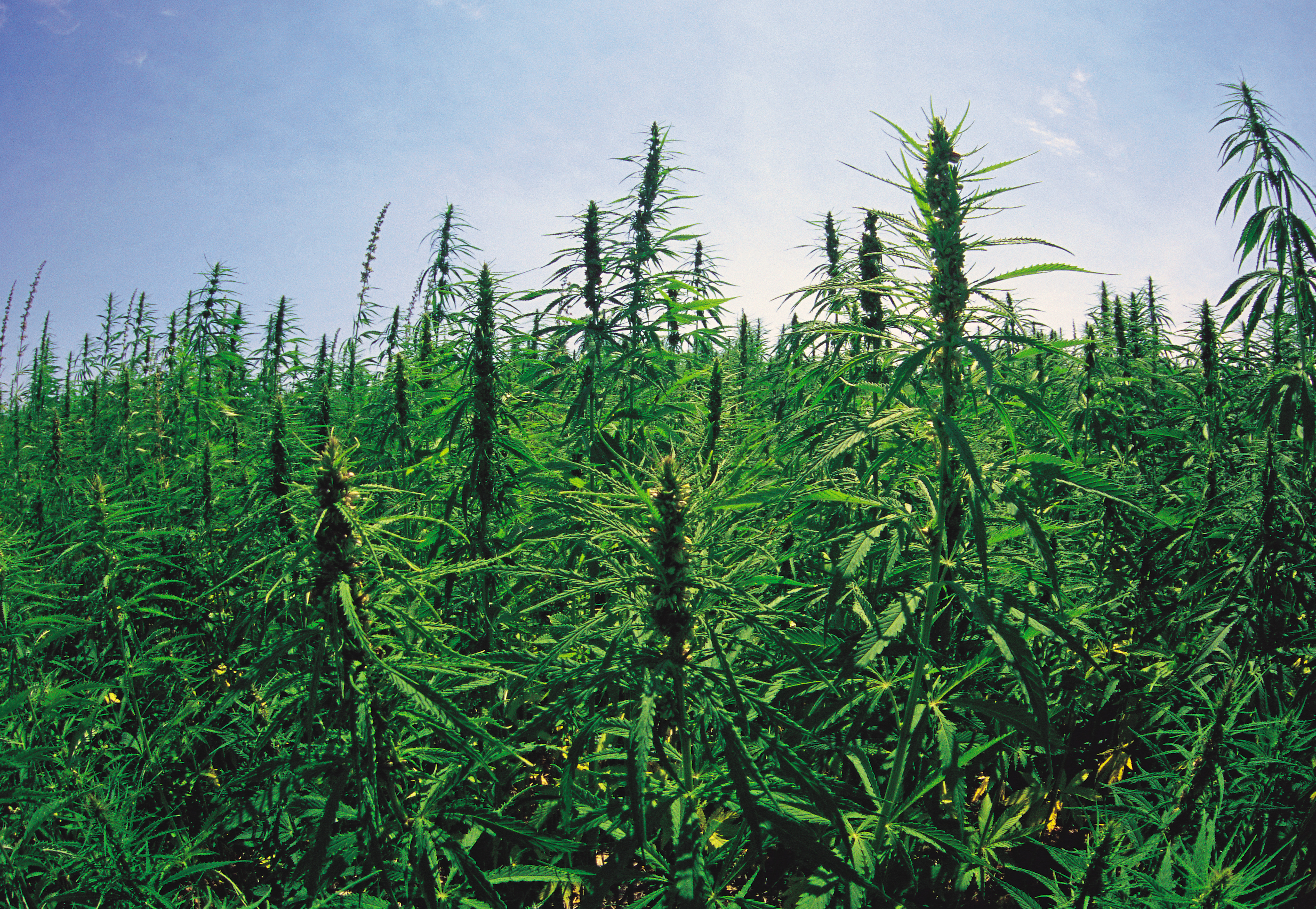 A commercial hemp field.
Kentucky, a state not exactly known for embracing hippies or marijuana culture, legalized industrial hemp production in early 2013. North Dakota and West Virginia also have hemp laws on the books.
16. ...and the crop sprouted in U.S. soil once again. Colorado farmer Ryan Loflin harvests hemp on his farm in Springfield, Colo. Loflin planted 55 acres of several varieties of hemp alongside his typical alfalfa and wheat crops. (AP Photo/P. Solomon Banda)
Farmers in Colorado made history in 2013 when they harvested a hemp crop -- the first in the United States since 1957.
17. Marijuana is now largely considered to be "the next great American industry"...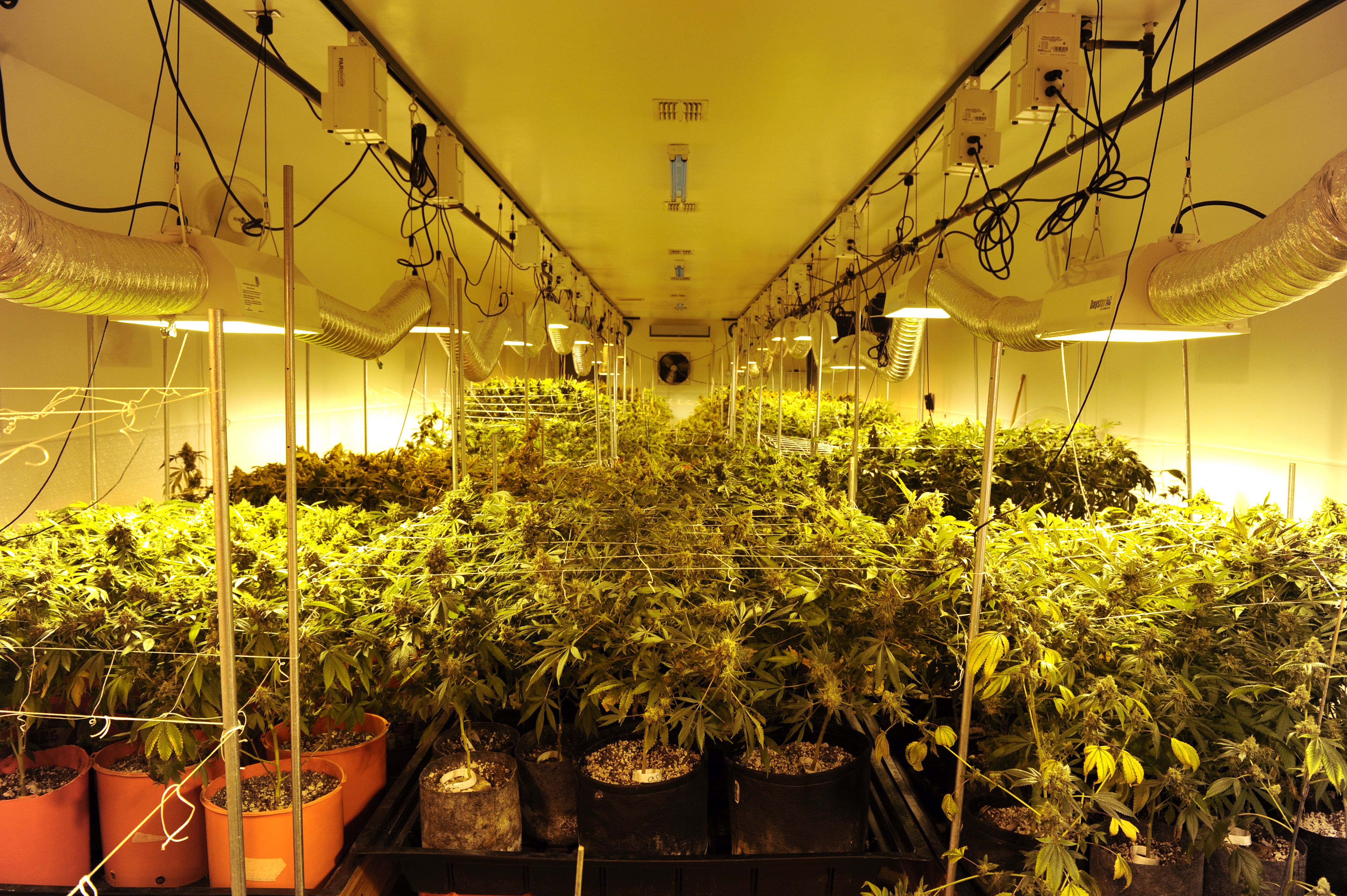 A marijuana grow facility.
Cannabis business is "the next great American industry," CEO Troy Dayton of The ArcView Group said during a recent investor meeting in Denver that resulted in over $1 million poured into startup marijuana businesses in Colorado.
A study in November showed that legal marijuana is among the fastest-growing markets in the United States, and it's poised to outpace the expansion of the global smartphone market.
18. ...and a clear majority agrees.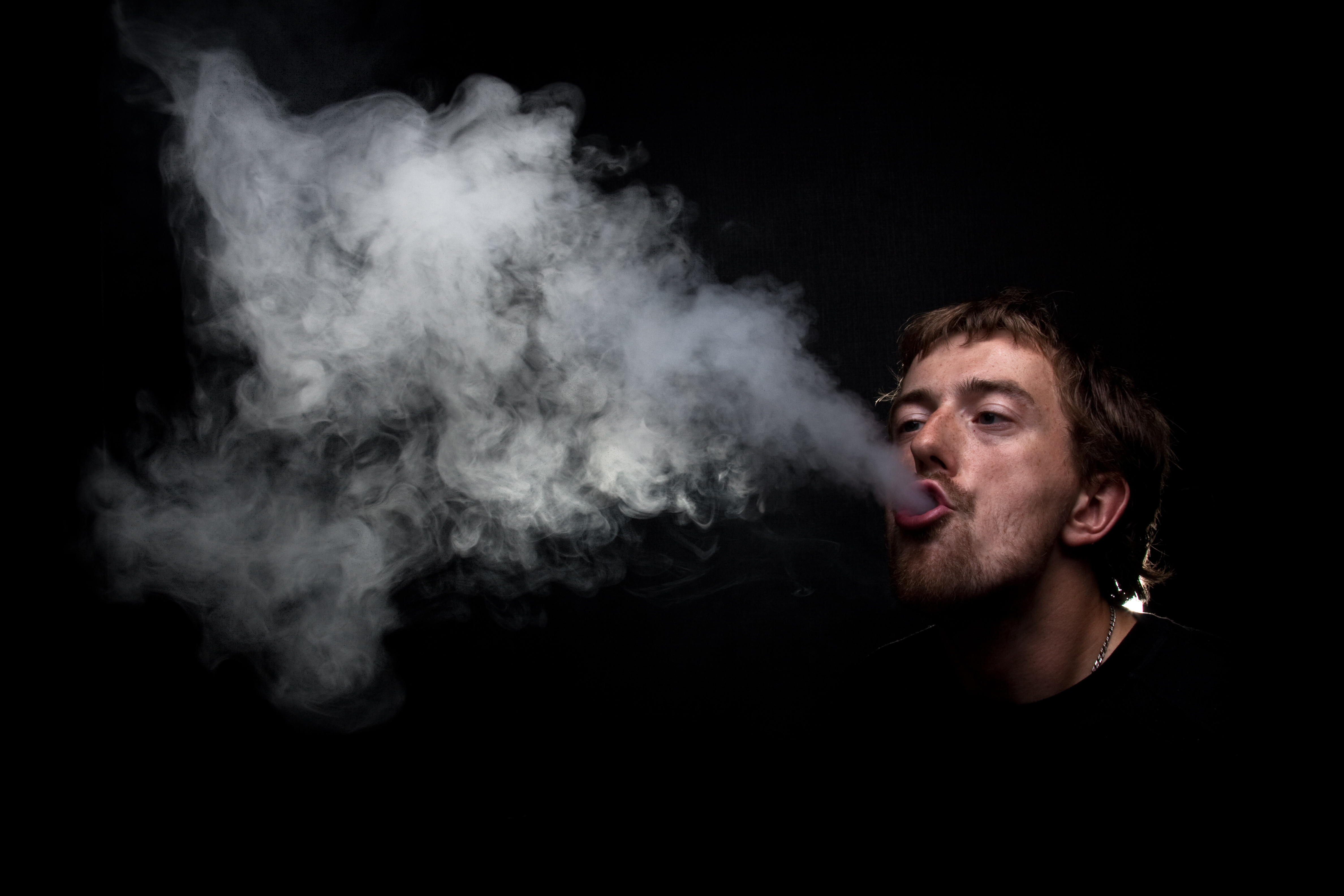 For the first time in U.S. history, more than half of Americans think that marijuana usage should be made legal, according to a recent Gallup poll.
Fifty-eight percent of Americans now back legalizing marijuana. That represents an eight-point increase from the previous record of 50 percent in 2011, and a 10-point increase from November 2012, just after Colorado and Washington voted for legalization.
BEFORE YOU GO
PHOTO GALLERY
14 Reasons Why Marijuana Is Good For The Economy