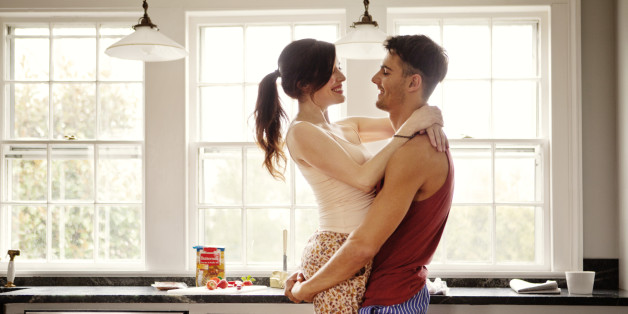 Whether your first year of marriage was a walk in the park or a test of your relationship, there is no doubt that those first 12 months were a learning experience.
Over the weekend, we asked our readers to tell us the most important thing they learned during their first year of marriage. Check out what they had to say below.
That even the smallest, most everyday moments can feel celebratory because they're shared together in your own home. - @MissWedTips
Sometimes you need to bite your tongue! Words that come out of your mouth in a fit of anger can't be taken back - Valerie Hashim
He still loves me, even though I am not perfect. And even on days when I am VERY far from it. - Torri Vetere Regiani
Going from starstruck engaged to the real life of a newlywed isn't as magical as all the wedding magazines lead you to believe. - @Kate_WthAHitch
The first year isn't all of your years and it isn't necessarily the best of them either. - @steelandheels
That saying "sorry" goes a long way. Even if you don't think it's your fault. - Stacy Sweets McClain
Commitment to the relationship is vital in the good times and the tough times. - Julie Munz Baumgardner
Change your mindset from "I hope this lasts forever" to "this IS forever." It feels great! - Mary Barnes
Compromise. And have a good sense of humor -- it makes everything easier and fun! - Aimee Carlson Barousse
The most important thing I learned is that my husband really is a kindhearted, genuinely good, honest man. Oh, and also that it's OK to feel like you want to strangle him sometimes, just as long as you don't actually do it. - Ebony Leeloominai
That as much as you may think you know your partner inside and out beforehand, the depth of that knowledge after being married will surprise you. - Kelli Rosebrock-Eads
That he always has my back, and I will have his. He's my best friend. - Brooke Johnson Delk
Keep in touch! Check out HuffPost Weddings on Facebook, Twitter and Pinterest.
BEFORE YOU GO
PHOTO GALLERY
Love In One Photo