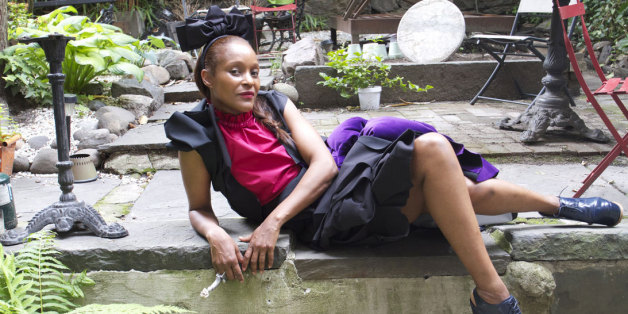 We have no idea where StyleLikeU.com finds its incredible and oh-so-fashionable profile subjects, but we're just glad it does!
While recently browsing through the style website's awesome collection of profile videos, we came across one featuring a woman named Michelle Elie. The Haiti-born beauty is a media editor at Garage magazine, a jewelry designer, former model, a wife, a mother and has lived in New York City, Miami, Germany and now resides in Paris. In addition, she has a penchant for avant-garde (read: unconventional) clothes and has even designed a penis ring.
With that said, you can already imagine the amazing personal style she possesses!
But no need to imagine. Check out the video below for a closer look at Michelle's eye-catching wardrobe and a few pointers on how to live a more full -- and fabulous -- life.
Want more amazing fashion inspiration? Check these folks out...
PHOTO GALLERY
Fab Fashion & Beauty Instagrammers