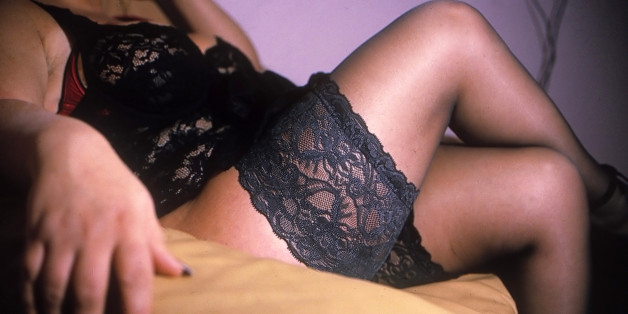 Mired in years of economic downturn, Spain continues to struggle with record unemployment rates hovering around 26 percent. Brain drain endangers the country's economic future, as hundreds of thousands of Spaniards have left to find work abroad. A new report by The Local suggests the great migration has made no exception for even the world's oldest profession, as the number of Spanish prostitutes working in Switzerland has spiked.
According to The Local, the number of Spanish women officially registered as prostitutes in Switzerland, where the practice is legal, has risen considerably amid Spain's recession. Geneva city police registered 80 women in 2010, but local authorities estimate that number is four times larger now, with twice as many suspected of working illegally.
"They are mostly mothers who have come here to feed their families," Marianne Schweizer of Aspasie, a Swiss sex workers charity group told Geneva's Le Matin.
The newspaper notes, however, that the majority of the women are not of Spanish origin, but rather, Eastern Europeans who have migrated to Spain from Bulgaria or Romania. Spain shares free economic movement with Switzerland as part of Schengen agreements, meaning Spanish citizens may move freely to seek work, unlike their Eastern European counterparts.
Prostitution in Switzerland has been on the uptick for the last decade, The Local writes, soaring from 800 registered prostitutes in Geneva in 2004 up to 4,140 in 2011. The increased supply has also lowered prices, with a 15-minute romp dropping from 100 Swiss Francs ($109) down to just 20 Swiss Francs ($22).
And as 20 Minutes notes, Geneva is no exception. Bern recorded 715 requests for work permits from Bulgarian and Romanian sex workers, and Zurich registered more than 2,000.
Prostitution is illegal in Spain, though pimps are punished, rather than sex workers. About 90 percent of sex workers are thought to be immigrants brought in through human trafficking.
BEFORE YOU GO
PHOTO GALLERY
Spain's Housing Bust: Deferred, Empty, Unfinished