Deputies in Sarasota County, Fla., are trying to figure out the identity of a bank robber who wore an Albert Einstein mask during a heist of a bank Saturday afternoon.
The thief in a wispy gray-haired wig left the Wells Fargo in Venice, Fla. with an undisclosed amount of money and hopped into a red sedan driven by an unknown accomplice, according to the Sarasota County Sheriffs Dept.
During the robbery, he's accused of macing a customer who followed him out of the bank, The Smoking Gun reported.
Authorities have not reported if the scientific-looking suspect had a gun or what he said to the bank teller, the International Business Times reported.
Anyone with information about the robbery is asked to contact Sarasota County deputies at 941-861-5800 or the Crime Stoppers hotline at 941-366-TIPS.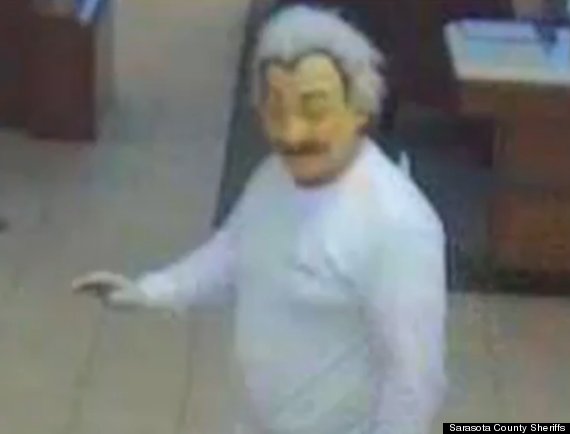 BEFORE YOU GO
PHOTO GALLERY
Bank Robbing Family