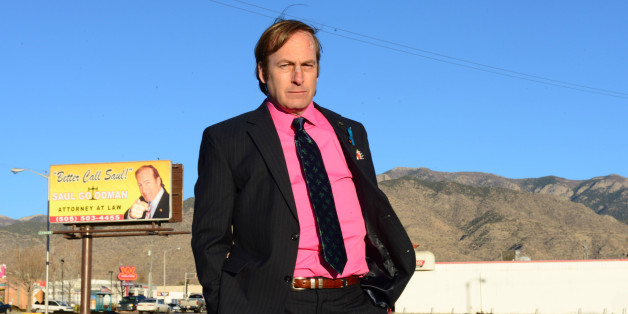 "Better Call Saul," the spinoff of "Breaking Bad" starring Bob Odenkirk, may not be a straight prequel as previously announced. Odenkirk told IGN the plans for the new series could feature what Saul Goodman is up to now following the "Breaking Bad" series finale.
"Well, I've talked to Vince [Gilligan] and Peter [Gould], who are writing and creating the series, about this and I've said that a lot of people do want to see what happens to next to Saul," Odenkirk told IGN. "So, I don't know what they're going to do. I know they've talked about prequel, but they've also talked to me about sequel, and they've also talked to me about a mix of prequel and sequel."
When the spinoff news was announced in September, AMC and Sony released a joint statement saying: "AMC and Sony Pictures Television confirmed today that they have reached a licensing agreement for a spinoff of Vince Gilligan's landmark AMC/SPT series 'Breaking Bad.' As conceived, the new series is based on the show's popular Saul Goodman character with the working title 'Better Call Saul.' Plans call for Saul to be a one-hour prequel that will focus on the evolution of the popular Saul Goodman character before he ever became Walter White's lawyer."
"Breaking Bad" creator Gilligan told The Hollywood Reporter both Bryan Cranston and Aaron Paul of expressed interest in appearing in the series. "Personally, I'd have a hard time resisting putting all these guys in for a cameo or two every now and then," he said.
Odenkirk said he wants to make sure his new show is different for the viewers.
"I told Peter and Vince, right away I said, 'Look man, let us make this fresh for everyone.' So that right away, in the first five minutes, every viewer goes, 'Oh, this isn't "Breaking Bad," this is its own thing.' And I think they feel the same exact way. There might be a cameo here or there, but I don't know. We're going to do a new show."
Odenkirk told IGN he thinks the "Better Call Saul" writers are getting to work in the coming weeks. For more, head over to IGN.
BEFORE YOU GO
PHOTO GALLERY
'Breaking Bad' Final Episodes Images