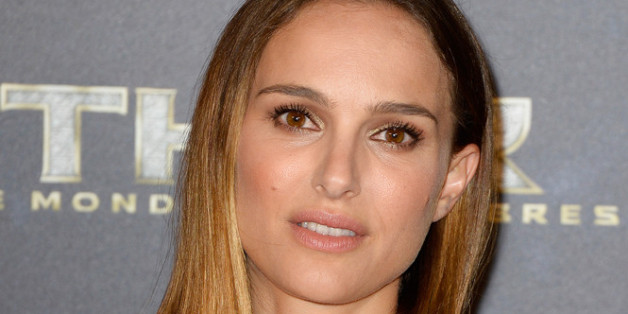 Producers of the Natalie Portman film "Jane Got A Gun" filed a lawsuit on Monday against director Lynne Ramsay, who left the project on its first day of production back in March.
The claim, obtained by KRQE News in New Mexico, cites Ramsay as in breach of her contract because of a failure to tweak the film's script, among other issues. Producers also assert that Ramsay was "was repeatedly under the influence of alcohol, was abusive to members of the cast and crew and was generally disruptive" in the weeks before leaving "Jane Got A Gun."
HuffPost Entertainment contacted representatives for both Ramsay and "Jane Got A Gun" producer Scott Steindorff; this post will be updated if they respond.
UPDATE, Nov. 11: Ramsay's representatives released a statement regarding the lawsuit to The Guardian:
Lynne Ramsay has not been served with this lawsuit and, when she is, she will respond in court and not in the media. That said, the allegations as recently reported are simply false. Lynne looks forward to presenting the truth about this situation in the proper forum.
The original story continues below.
The turmoil on the set of "Jane Got A Gun" was widely documented in the spring, after Ramsay abruptly left the film without notice. At that time, the Western was set to star Portman, Jude Law and Joel Edgerton; following Ramsay's exit, however, Law left the film. He was replaced by Ewan McGregor after producers briefly courted Bradley Cooper. Director Gavin O'Connor, meanwhile, stepped in to replace Ramsay.
"If there were any mistake made, it was of sort of jumping the gun and saying, 'Yeah, sure,' but then realizing the logistics were impossible," Cooper said to HuffPost Entertainment when asked about passing on "Jane Got A Gun." "Everything worked out for the best because they got Ewan McGregor. If they could have gotten him at the outset, I would have never gotten offered the role, I'll tell you that."
Written by Brian Duffield (who is now working on the script for "Insurgent," the second entry in Veronica Roth's "Divergent" trilogy), "Jane Got A Gun" is about a young woman (Portman) who defends her farm and wounded husband from an outlaw gang (led by McGregor) with the help of an ex-boyfriend (Edgerton). The Weinstein Company and Relativity Media partnered to distribute the project to U.S. audiences; expect to see "Jane Got A Gun" in theaters some time next year.
More on the lawsuit can be found at KRQE.com.
[KRQE.com via In Contention]
PHOTO GALLERY
Celebrity News & Photos