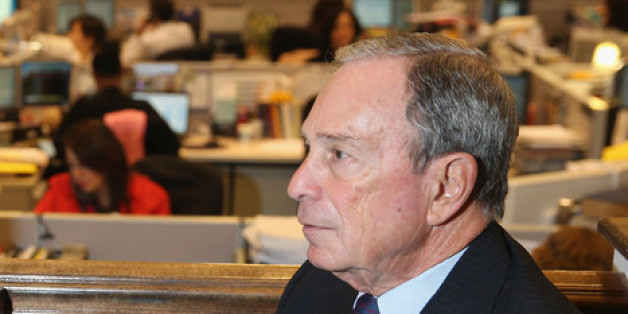 Michael Bloomberg is coming back to the media world.
The mayor of New York will be out of a job come January, and he'll have little to do except count his many billions of dollars and run his Super PAC. Luckily, Bloomberg has a media empire to fall back on, and Capital New York's Joe Pompeo reported on Wednesday that Bloomberg will return to the company that made him famous.
Specifically, Bloomberg is landing at Bloomberg View, the opinion venture that was founded with the express purpose of reflecting his political views. Bloomberg View has hired a swath of high-profile media figures, but has yet to fully break through the crowded marketplace of online commentary.
Pompeo wrote that Bloomberg ;"will both write for Bloomberg View and wrangle bold-faced guest contributors for the site." We can guess, judging from recent photographs, that he won't be spending a lot of time writing praise-filled columns about his successor.