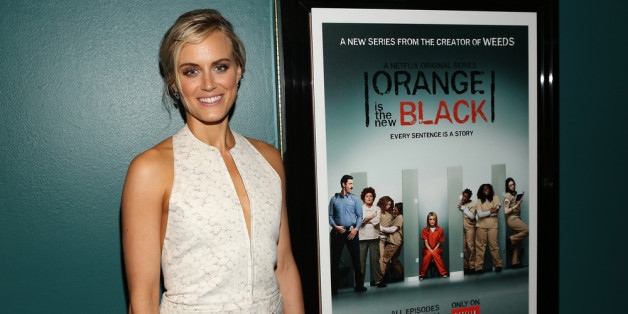 The Brooklyn film set for Netflix's "Orange Is The New Black" was the victim of a real-life crime last month, according to police.
The cast and crew had finished shooting around midnight on October 30 in front of Grace United Methodist Church, on Seventh Avenue and St. John's Place in Park Slope, when a thief or thieves made off with more than $4,000 worth of five-wire banded cables, according to DNAinfo.
The police report says that the building was open to the public and the cables were laying on the ground, in plain sight. A private security guard, hired by Lady Prison Productions to watch over the set, did not see anything strange.
No arrests have been made.
The cast, meanwhile, is not impressed with this whole life-imitating-art scenario. Kate Mulgrew, who plays the terrifying queen of the kitchen, Red, on the show-- about a women's prison in upstate New York-- tweeted the following:
This is not cool. They should be sent to the shu.... http://t.co/Fy3DjgpdNx

— Totally Kate Website (@totallykate) November 6, 2013
Park Slope Stoop reported that Jason Biggs was seen during the film shoot, as were trailers for "Crazy Eyes," Piper, and Carol Chapman on set, according to various Instagram shots.
Park Slope is familiar ground for "Orange Is The New Black" since Piper Kerman, the real-life "Piper Chapman," is a Park Slope resident. Kerman reportedly celebrated her release from prison with pizza from the local Pino's La Forchetta.
BEFORE YOU GO
PHOTO GALLERY
'Orange Is The New Black' Cast On & Off Set