But if our parents were happy to pay and if money were no object and if we didn't feel guilty about taking lavish vacations, we would hypotheeeetically hit up (in no particular order)...
Hotel Victor in Miami Beach, Florida
If you're ever going to soak in a bathtub of Evian water, it had better be on your parents' dime... or on their $5,000, in this case. Hotel Victor in trendy South Beach offers an Evian Experience for guests who stay in its penthouse suite, during which 1,000 bottles of Evian water are poured into a bathtub full of flowers for your soaking pleasure. Reports say you'll also get a bottle of champagne, slice of chocolate dessert, and two spa treatments of your choice (the Live Seaweed Warm Cocoon, perhaps?)
Parental sales pitch: "But Daddy, Serena Williams did the Evian Experience, and that is why she won 32 Grand Slam titles!"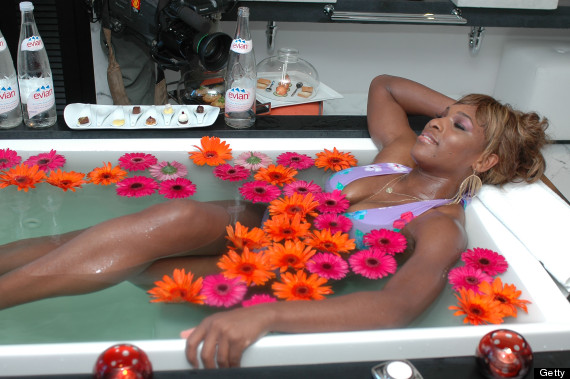 Adiyaman, Turkey
Parents will like to pay for a place they've never heard of, since obscure places usually have more history than partying. Adiyaman provides a nice balance of both-- there are the ruins at Mount Nemrut, where beheaded statues stare at you from the ground like creepy ancient gnomes. After your guided tour is finished, hop on a bus or flight over to Istanbul, where even bigger historical wonders -- like the Hagia Sophia -- await among some of Europe's most rollicking nightlife.
Parental sales pitch: "Daddy, I really wanted to go on the Smithsonian Institution's educational guided trip to Adiyaman. But if you just give me money instead, I'll design my own trip for cheaper."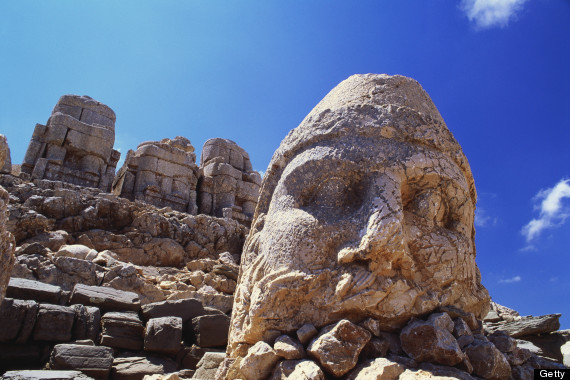 Paris, France
Two words: shopping and macarons. It's tough to be a cheapskate in a city that feels oh-so luxurious, so use your parents' funds to visit hotspots like the Champs-Elysees (home to Louis Vuitton and Chanel) and Laduree, where the "Treasure Chest" sampler of 40 beautiful macarons will set you back about $800.
Parental sales pitch: "I'll give you a macaron from my Treasure Chest, Daddy."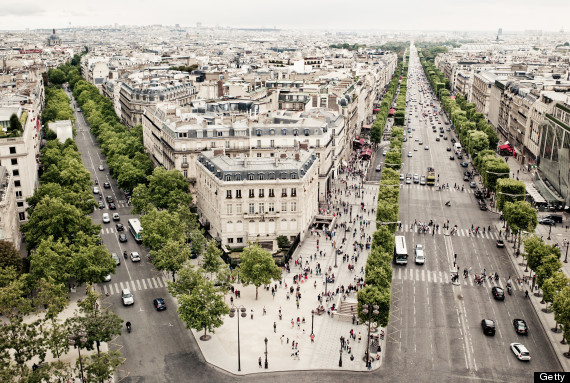 Merna Mora, Australia
Think logically: if your parents are offering to pay, then you should use their offer to take a trip somewhere far away. And if mom and dad are already willing to gift you the $1,300 flight to southern Australia, just casually toss in a nine-day camel trek through the outback, where you'll ride those two-humped wonders across red sand dunes and camp under the glittering lights of the Milky Way.
Parental sales pitch: "But Daddy, $1,925 is so little to pay for the special, human-like bond I'll make with my camel!"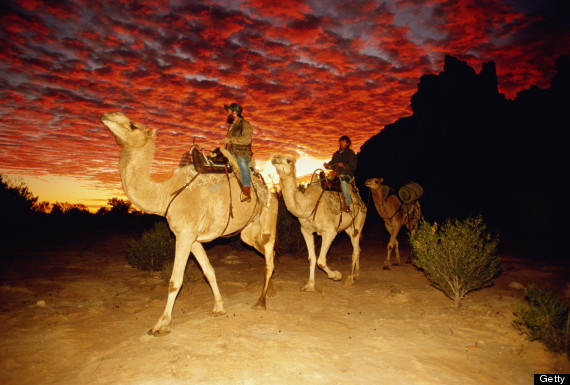 Space
Because seriously, when will you ever be able to foot the bill for your own trip outside the atmosphere? A ticket on Virgin Galactic's perpetually "in the works" voyage to space will cost $250,000, paid up-front after you book online. SpaceShipTwo will whisk you on a two-and-a-half-hour flight before gliding back to Earth, where as a space travel pioneer you'll enjoy trips to Richard Branson's private island in the Caribbean and chalet in the Swiss Alps.
Parental sales pitch: "But Daddy, Justin Bieber's parents are letting him go!"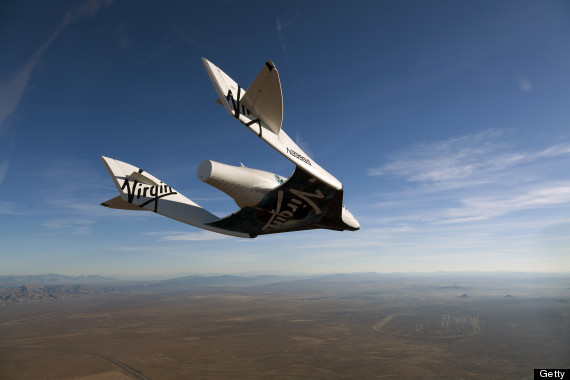 Oslo, Norway
U.S. News named Oslo the Most Expensive Place to Visit, as it consistently tops international prices and earnings reports. Apparently, an average beer will cost you $14 in this Nordic paradise, so it would be wise to travel there now, while your young body is still able to absorb copious amounts of alcohol yet your young wallet is still eligible to absorb the cash flow of your parents.
Parental sales pitch: "Daddy, I will absorb not only beer, but also culture at the historic and famed Oslo Opera House!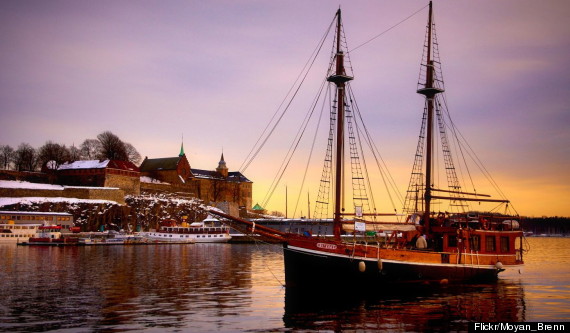 Cypress Point Club in Monterey, California
No backyard putting here-- if your parents are paying, hit the links at what GOLF Magazine calls the second-best course in the world, on the craggy cliffs of the gorgeous Monterey Peninsula. The 16th hole is a long par three (whatever that means) in which you must hit a ball 220 yards over the ocean.
Parental sales pitch: "But Daddy, I have such fond memories of mini golfing with you as a kid. This is the ultimate test of my skills!"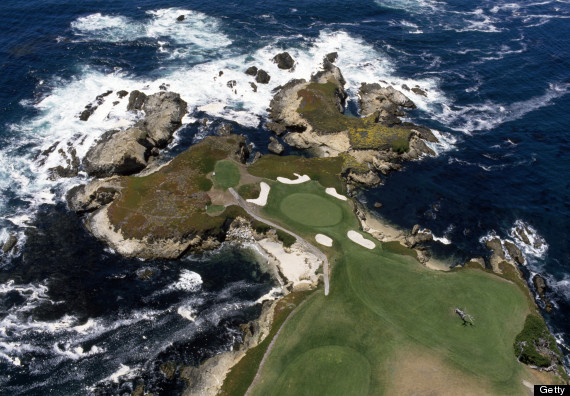 Disney World
What parent wouldn't want to send their child to the Happiest Place on Earth? Parents would be thrilled to know their money is going toward such a noble, innocent cause, especially if they have happy memories of taking you to Disney World as a young pup. At best, they'll cover the $95 entrance fee for you and your friends. At worst, they'll cover the $95 entrance fee and tag along on your trip. Either way, it's gonna be a win.
Parental sales pitch: "Daddy, I'm just really nostalgic for our days with Mickey!"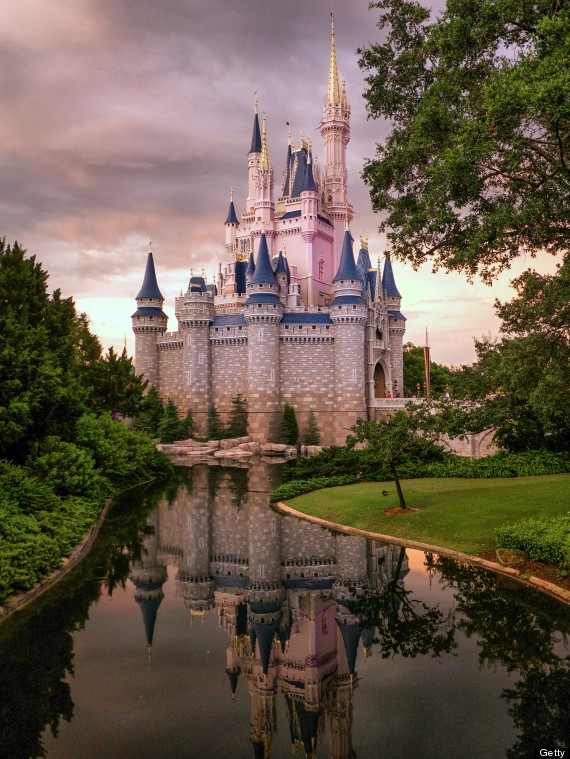 Nosara, Costa Rica
You can play this trip off as part of your plan to self-improve by "getting fit" and "learning new skills." At the Surf Simply resort in Nosara, you'll take daily surf classes from cute pros, have healthy meals made for you, and go on wild zip-lining excursions-- all with the freedom to venture off and explore whenever you want to. A one-week stay costs almost $3,000… without airfare.
Parental sales pitch: "You just can't put a price on fitness, Daddy."

Liverpool, England
You're probably going to tell the 'rents you're going to Liverpool and just leave it at that. You'll actually, however, make your way to Liverpool's Playground, the hauter-than-haute club where young financier Alex Hope set the world record for the highest bar tab ever last year, with a payment of over $305,000. You wouldn't dare put that much cash on your parents' tab, but a few Champagnes among Britain's elite won't hurt.
Parental sales pitch: "But Daddy, I have been working very hard lately."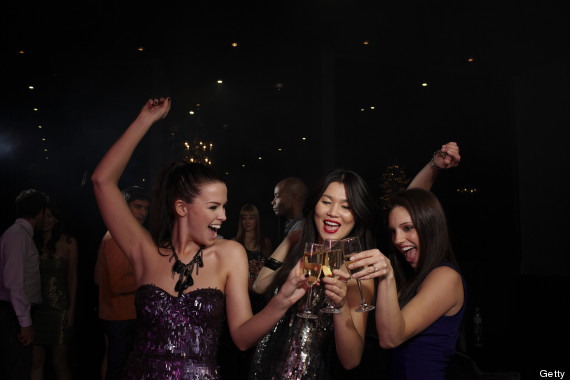 BEFORE YOU GO
PHOTO GALLERY
Most & Least Expensive Cities For Travelers