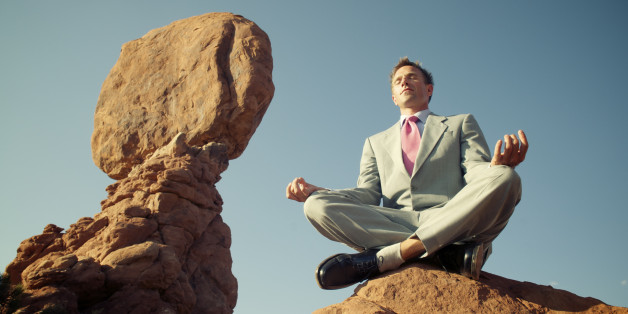 It can be difficult to capture a few moments of inner peace in our chaotic lives. However, with the increasing availability of unique yoga classes, sneaking in some zen is becoming easier and more interesting. Check out three yoga classes below that can work with your daily routine to allow you to catch some calm in unexpected places.
At Work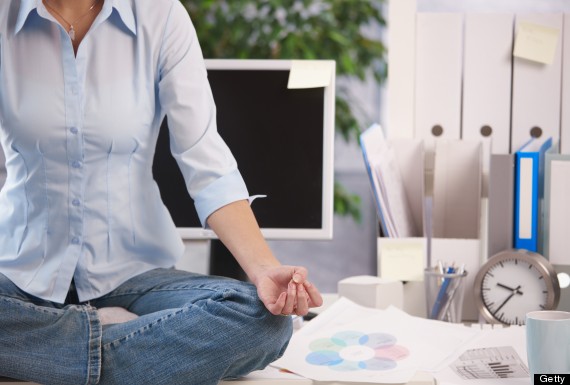 If you've ever suffered through one of those company-mandated programs meant to improve your people skills, we get why the words "team-building exercise" send shivers up your spine. But hear us out.
Yoga Means Business is going to take everything you know about workplace team building and turn it on its head (literally). Founded by three corporate execs turned Jivamukti-certified instructors, the start-up is out to create a happier work environment through on-site yoga lessons.
Each two-hour session is conducted at your office and equally divided between stretching the body and strengthening the mind. (The mental aspect is what sets this apart from your Saturday vinyasa sesh.)
More From PureWow:
New Streaming Services For Yogis
6 Unique Workouts
A Workout That Stretches Things
On The Lake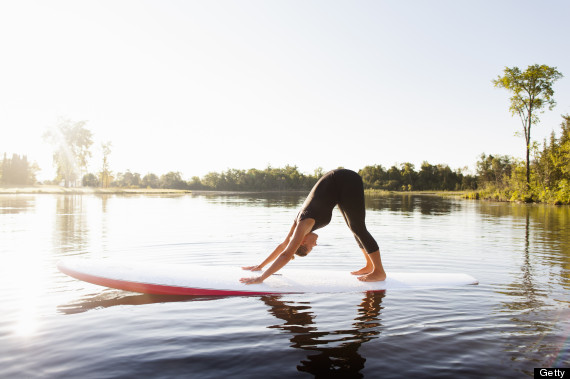 Natalie "Nato" Tailford wants you to fall into the water.
But as instructor and owner of Float On Yoga, she's less yoga-studio snooty and more about having freewheeling fun while doing yoga atop a paddleboard.
In fact, Nato started Float On when she became tired of her studio-bound practice (yes, even yogis get an itch they can't scratch) and was determined to do something with the plethora of paddleboards she'd gotten her hands on.
For Free!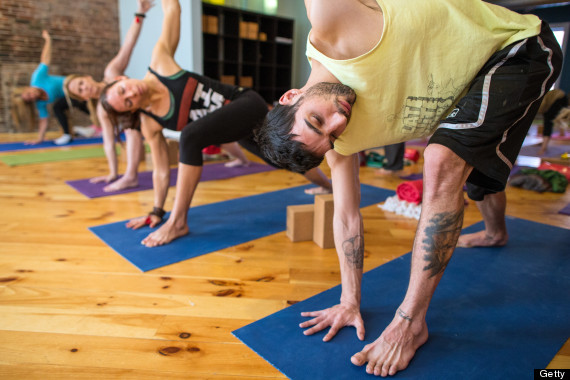 It may not be unheard of to shell out an Andrew Jackson (or two) for a single yoga class around town. But it's also not the only option. Case in point: Compass Yoga.
The nonprofit organization, founded by a certified yoga therapist, leads free vinyasa classes at various branches of the New York Public Library and other Manhattan spaces. Both the east and west sides are in the mix, but for now the locations are all in midtown and north (with the exception of a $10 Union Square class, the only one that charges).
BEFORE YOU GO
PHOTO GALLERY
9 Yoga Poses For The Mind Body Connection