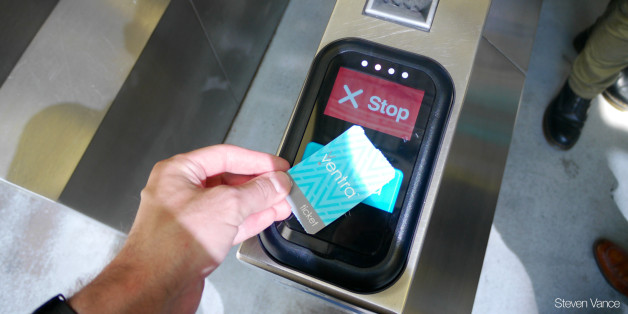 As the wheels continue to fall off Ventra's disaster-prone wagon, the Chicago Transit Authority announced Tuesday it was suspending all deadlines related to the new fare payment system.
For commuters frustrated since the start of Ventra's bumpy rollout, that means existing farecard options like magnetic strip cards and Chicago Cards may be used until further notice, according to ABC Chicago.
Just last week, the transit union called on the CTA to put the brakes on the Ventra rollout until the system's issues were sorted out.
The CTA had set a deadline of Oct. 7 to phase out the magnetic strip cards but restored the option after persistent glitches with Ventra.
Facing heat from angry customers and increasingly frustrated aldermen, CTA President Forrest Claypool brought in the head of Cubic Transportation Systems, Inc., the company that runs Ventra, to take some of the fire during a press event at the City Club of Chicago Tuesday.
According to the Tribune, pressed for a timeframe of when Ventra would work properly, Cubic head Richard Wunderle replied, "I can't give you really a best guess. We're analyzing the data."
Claypool also demanded improvements from the transit vendor saying the CTA won't pay a cent of the $454 million contract with Cubic until it meets three conditions, the Tribune said.
First, Ventra's customer hotline wait times must clock in at less than five minutes; next, Ventra fare readers on buses and train turnstiles must process taps in 2.5 seconds at least 99 percent of the time; lasty, 99 percent of Ventra's equipment must be completely functional.
Meanwhile, aldermen want City Council hearings on Ventra's rollout. Ald. Anthony Beale (9th) told the Sun-Times he plans to call a hearing soon so that transit officials can explain the sorry state of the service.
Ald. Bob Fioretti (2nd) called Ventra's rollout a debacle, saying, "here was a system that served the city of Chicago and now it's completely broken."
Despite the complaints that churn on social media and in reports on Ventra's rollout, the CTA said the system is overall, working "well." According to NBC Chicago, officials say the system has logged more than 25 million rides in only seven weeks.
BEFORE YOU GO
PHOTO GALLERY
Ventra Card Hating Is All The 'Rage'