"I always work the same," Agnès Varda explained before an eager crowd at the opening of her LACMA exhibition "Agnès Varda in Californialand." "I think of it when I'm in a very hot bath."
The 85-year-old filmmaker, dubbed the grandmother of the French new wave, was a vision in maroon, her entire tiny frame doused in the hue save for a circular disc of grey on the top of her head, as if she were dipped into a vat of it. Varda led visitors around her first U.S. museum exhibition, a presentation combined with a showing of four of her recently restored films, all originally filmed in California. The restorations were a part of LACMA's Art and Film initiative, with the four screenings leading up to the LACMA Film + Art Gala.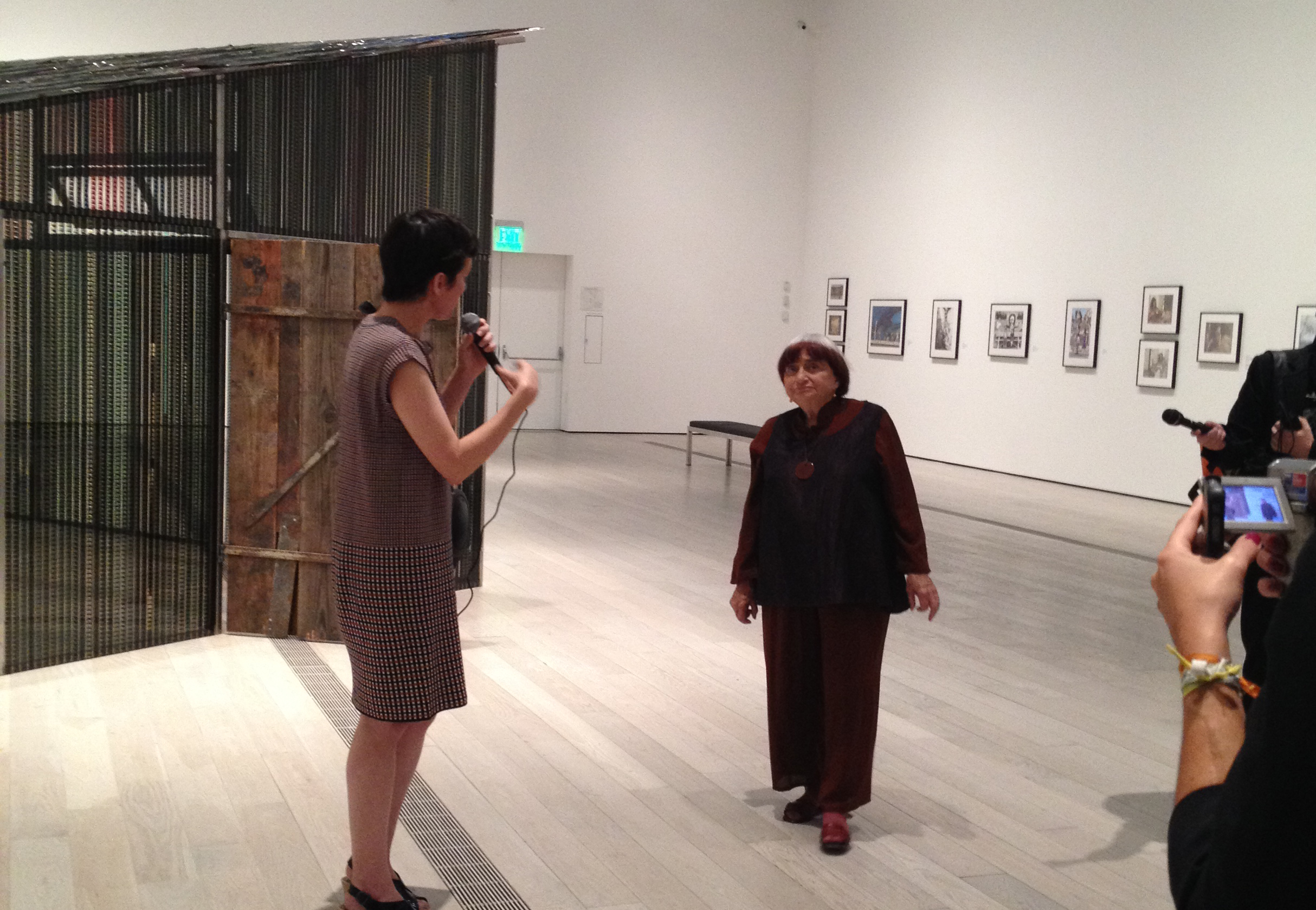 Agnès Varda and LACMA curator Rita Gonzalez. Photo credit: Huffington Post Arts.
Varda was born in Brussels, Belgium to a French mother and Greek father. "I just didn't see films when I was young," Varda recalled in a biography. "I was stupid and naive. Maybe I wouldn't have made films if I had seen lots of others; maybe it would have stopped me. I started totally free and crazy and innocent."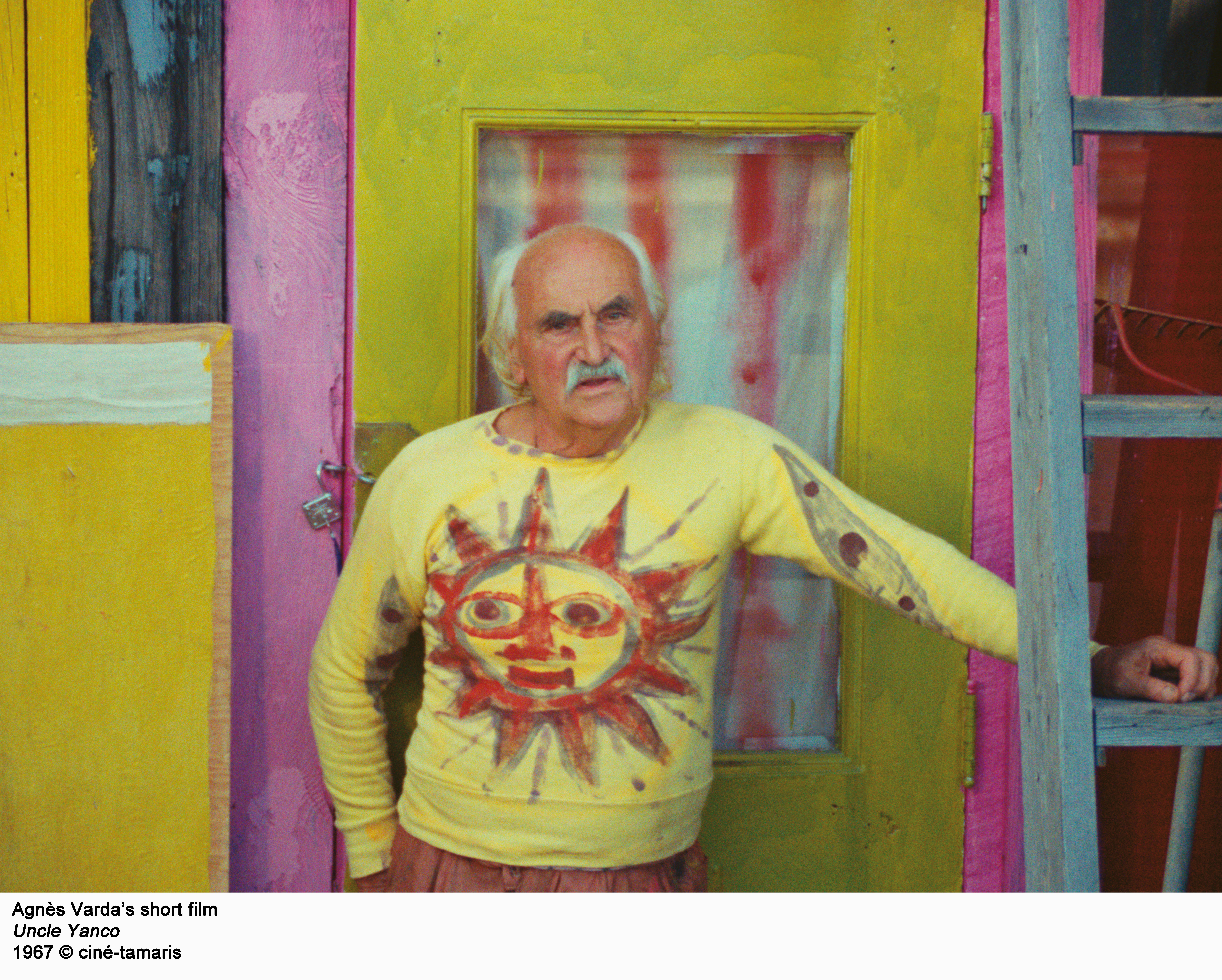 She eventually moved to France in 1940, where she met and fell in love with her future filmmaker husband Jacques Demy. In the 1960s, Varda's adventures brought her to Los Angeles' gang-ridden neighborhoods and Oakland's Black Panther protests. While some documentarians would have treaded lightly over such heavy and potentially threatening terrains, Varda continued to dance and play. "I never thought it was dangerous to enter those areas," she explained when asked about her sometimes risky travels. "What is more dangerous is making films outside the mainstream."
Although her films are often described in relation to the French New Wave, their constant genre melding (and simultaneous genre deconstruction) makes them tricky to pin down. Equally tickled by history and bizarre fantasy, Varda turns the banal, the weighty and the bizarre into an equally juicy feast.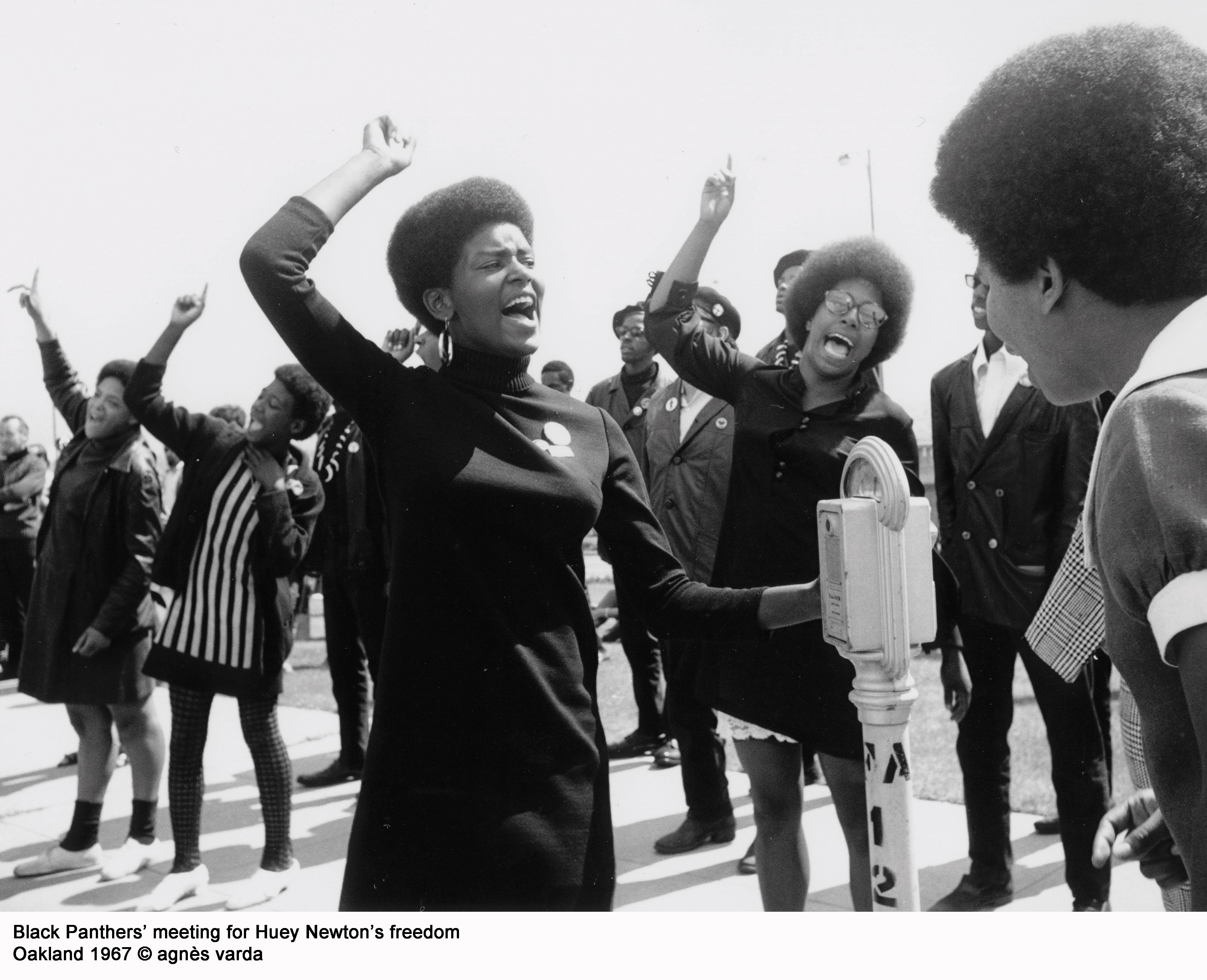 "Sex and politics. Those were the two themes I was following in a very free, dancing path." The four films on view are "Uncle Yanco" (1967), "Black Panthers" (1968), "Lions Love" (1969), and "Mur Murs" (1981). While one chronicles a political movement and another the follies of a Los Angeles polyamorous love affair, Varda's devotion toward serious play governs both. "Nothing is heavy," she explained. "It is just another image, another adventure."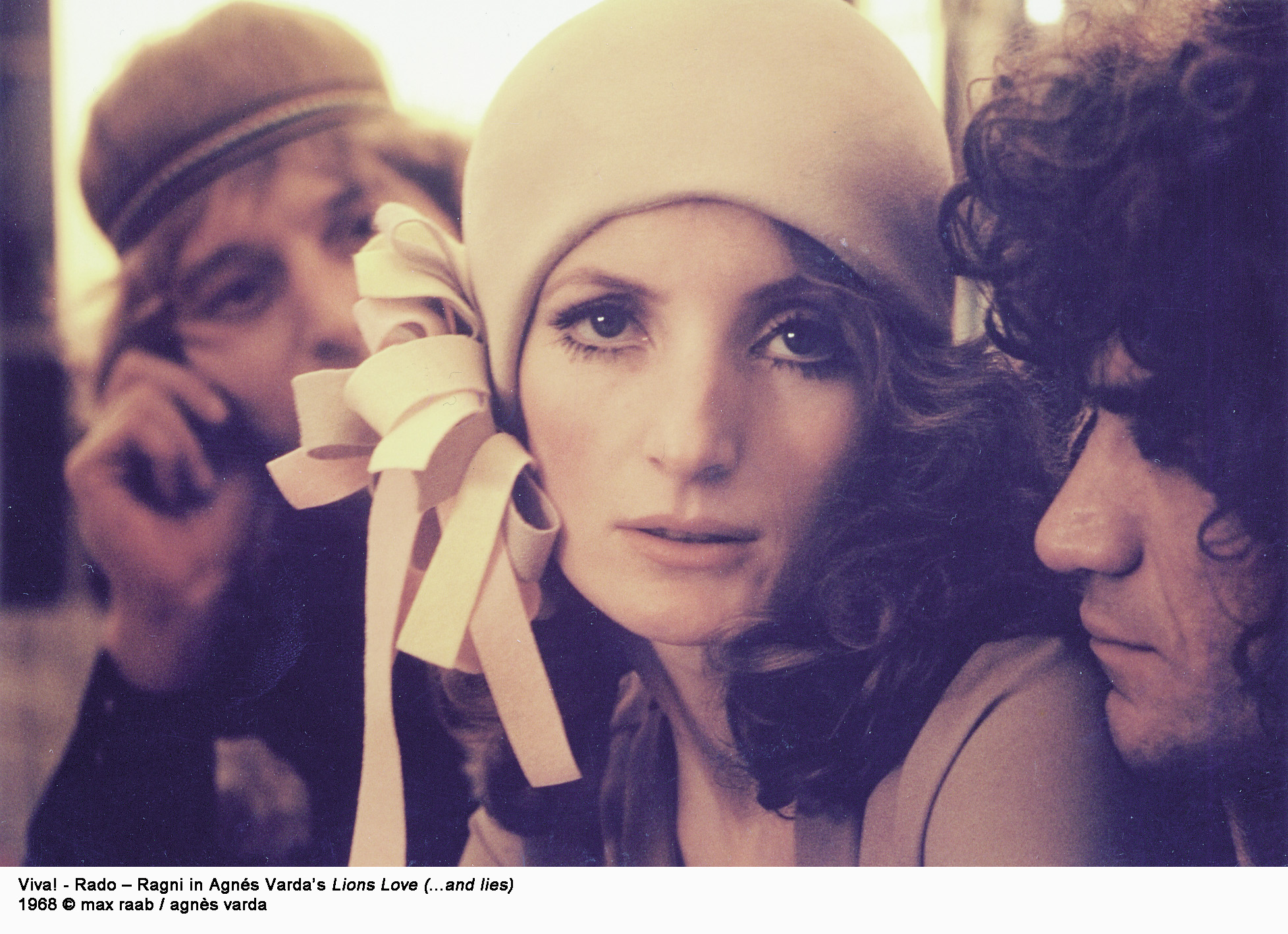 The museum space is filled with Varda's photographs, surrounding a small cabin-like structure made entirely of film from "Lions Love" in the center of the space. From the outside it looks like a metallic shack but from within the colors and characters glitter and bounce, forming a palace of frozen moving images. "A child needs to have someplace that's his little nest," she says of the piece. "It's my place."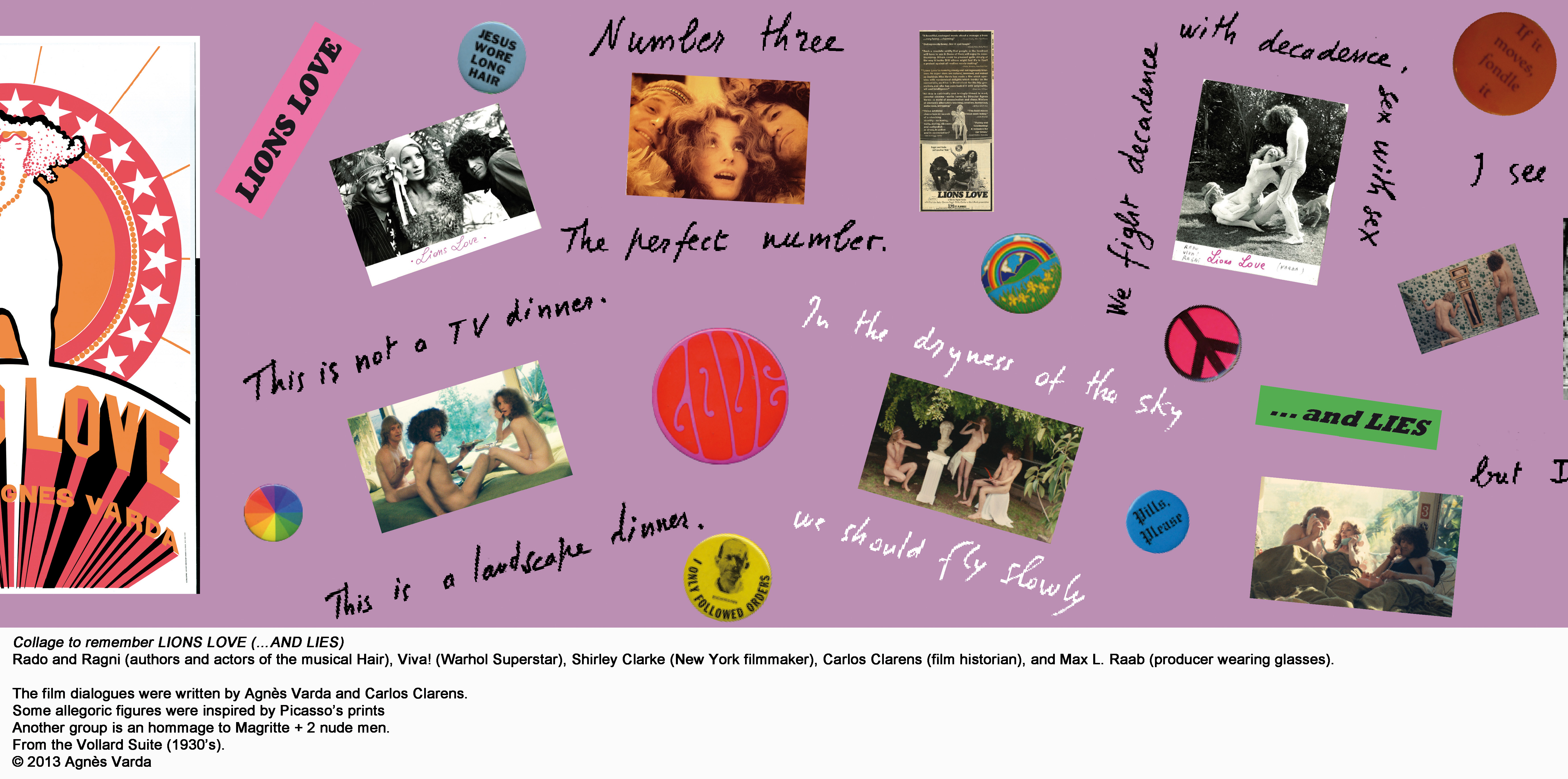 Another installation features a television set covered with an American flag and shocking pink boa. The TV, connected to headphones, plays scenes from "Lions Love," a film which prominently features the rise of television culture. "We were starting to discover TV was invading people's minds," she recalled. Still shots and lines from the film are mounted onto a wide purple wall in the back of the space, containing memorable quotes like "Poetry not poverty," and "If it moves, fondle it."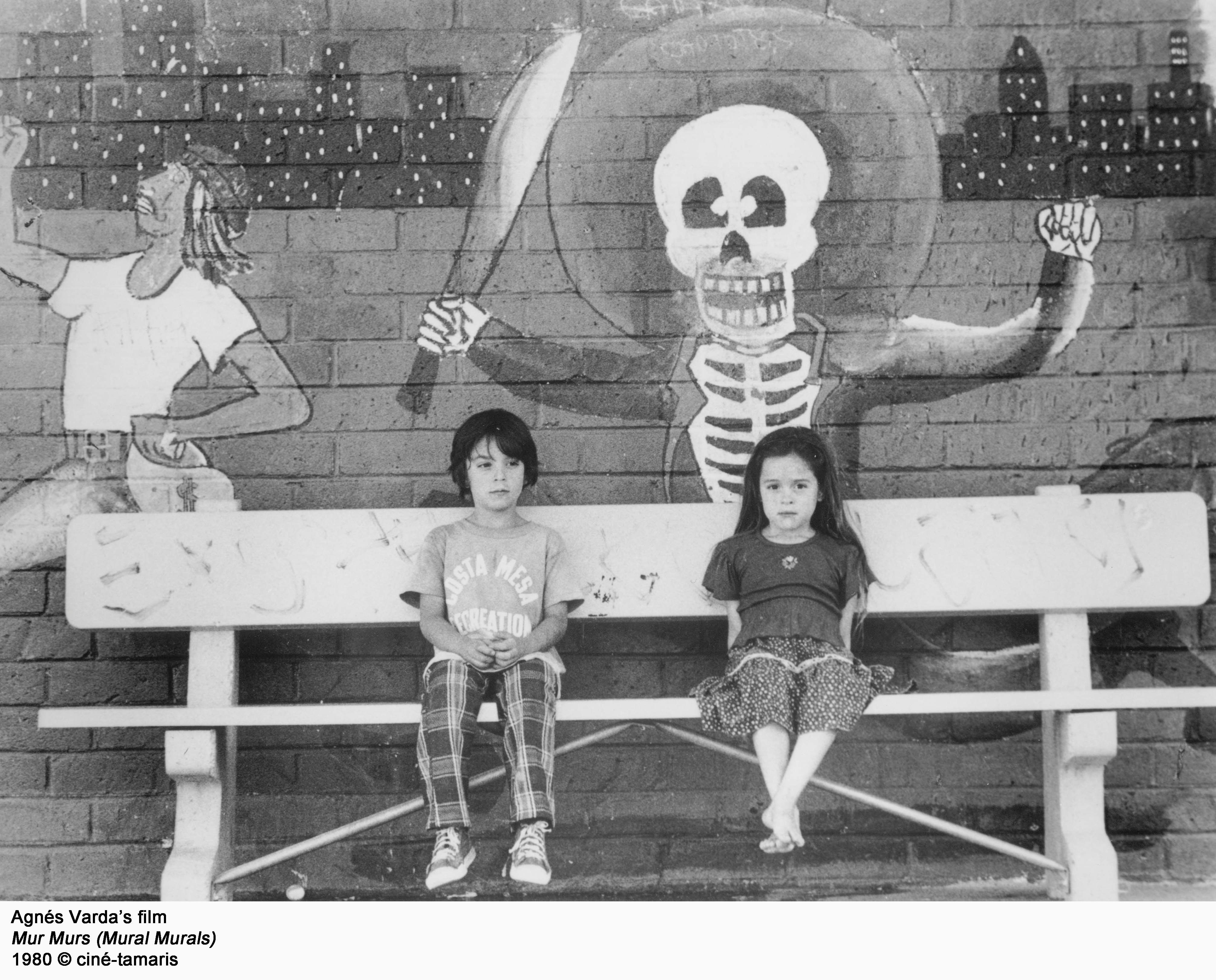 Varda's films and photographs channel a place where history and fantasy are on equal playing fields, and one can frolic freely between documentary and the avant-garde. Her color-saturated films tap into the history of 1960s California as well as the burgeoning of new conceptions of cinema, all without the slightest hint of heaviness. "When I work," she said, "it's like a dance with the imagination and the mind, and sometimes meaning comes through."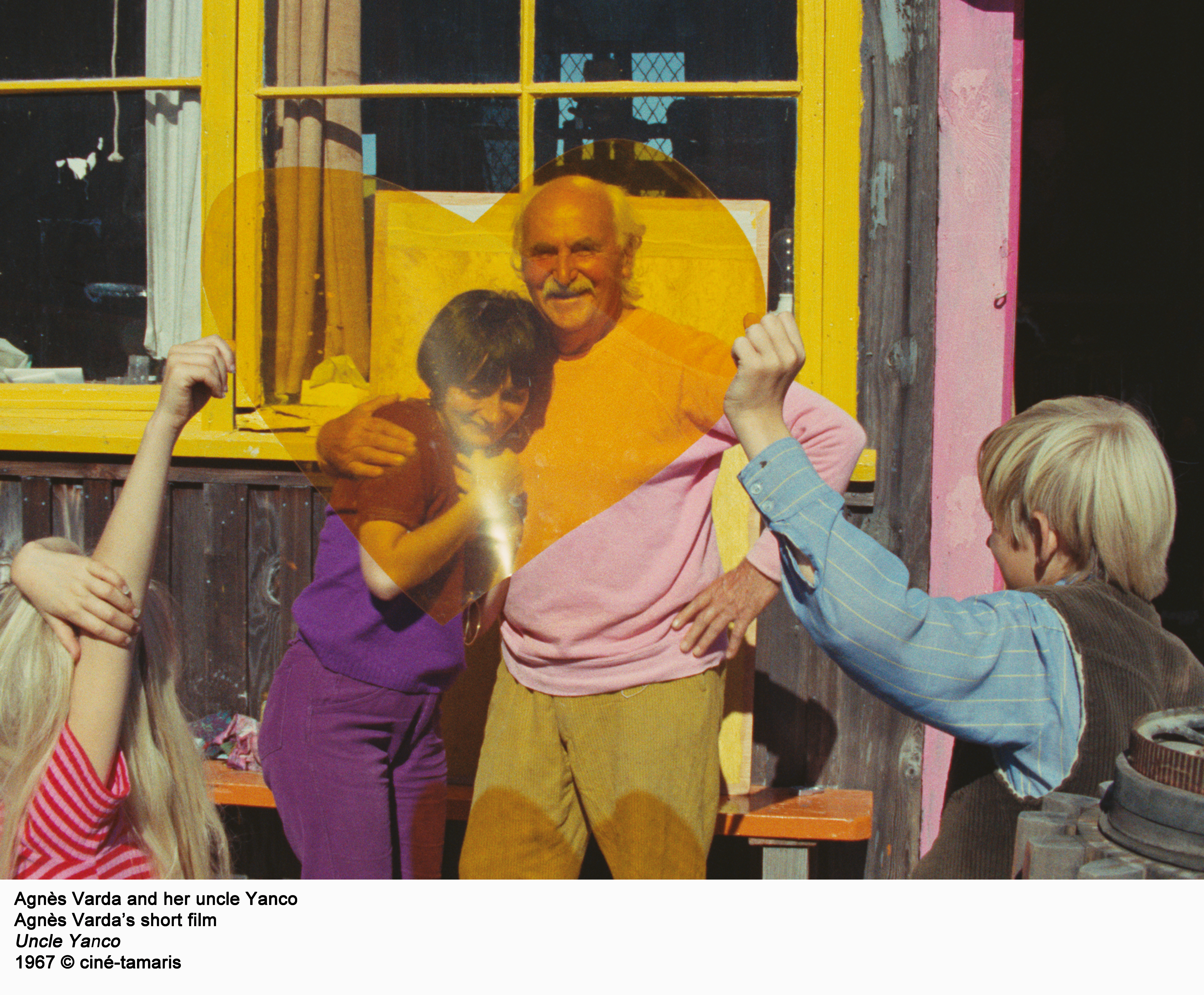 See Varda's photographs and film stills below. Be warned, there is some nudity -- they were made in the 60s, after all.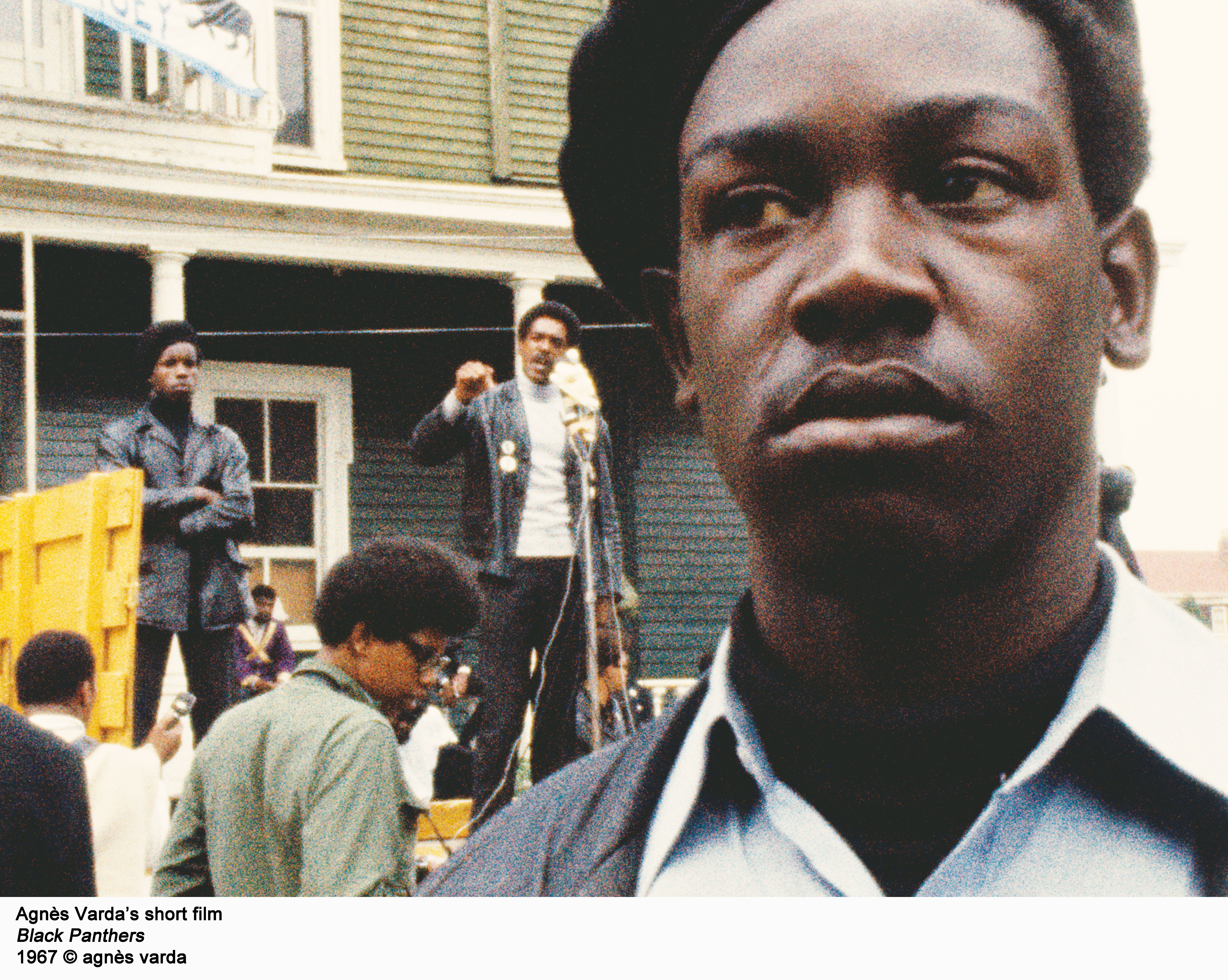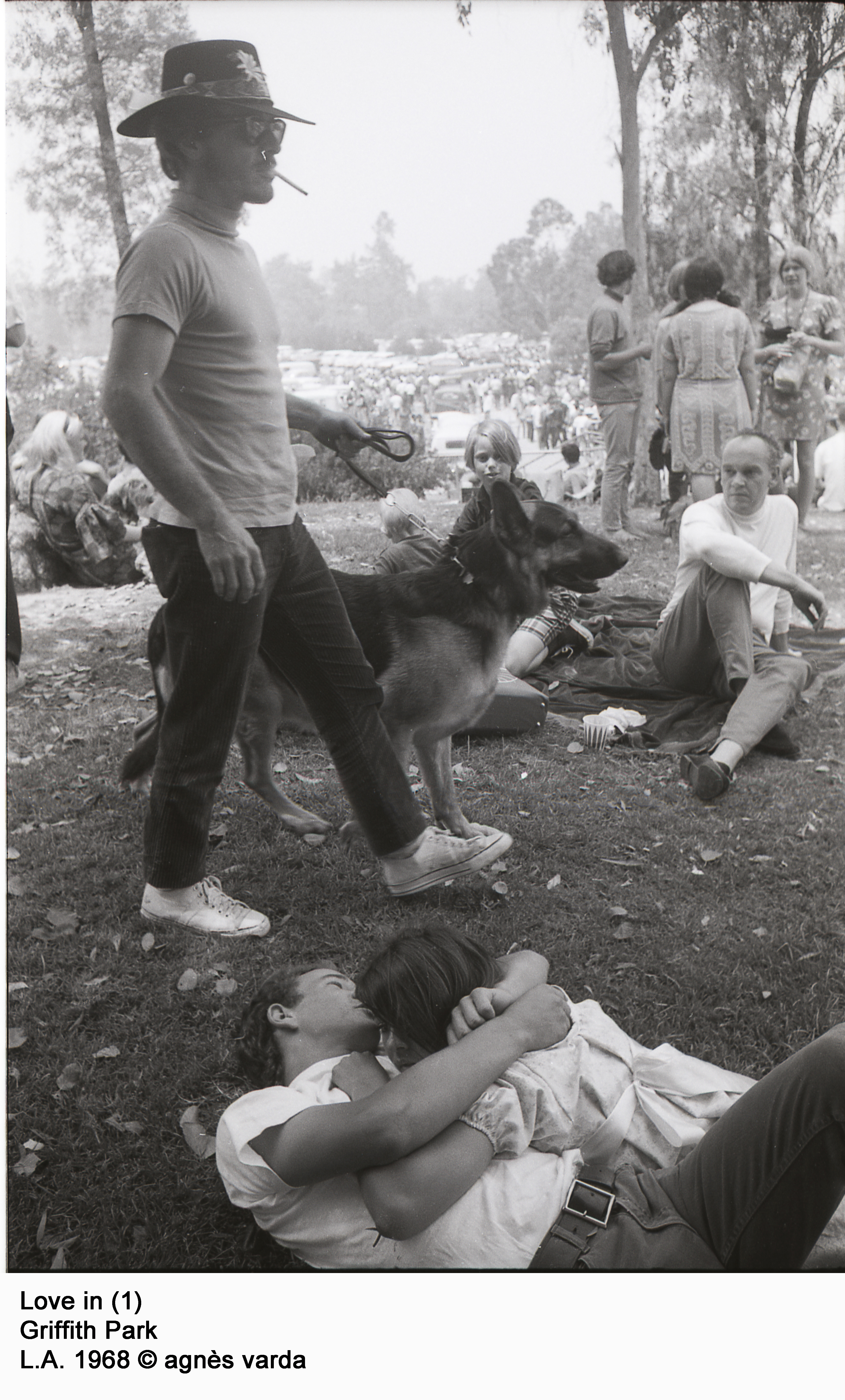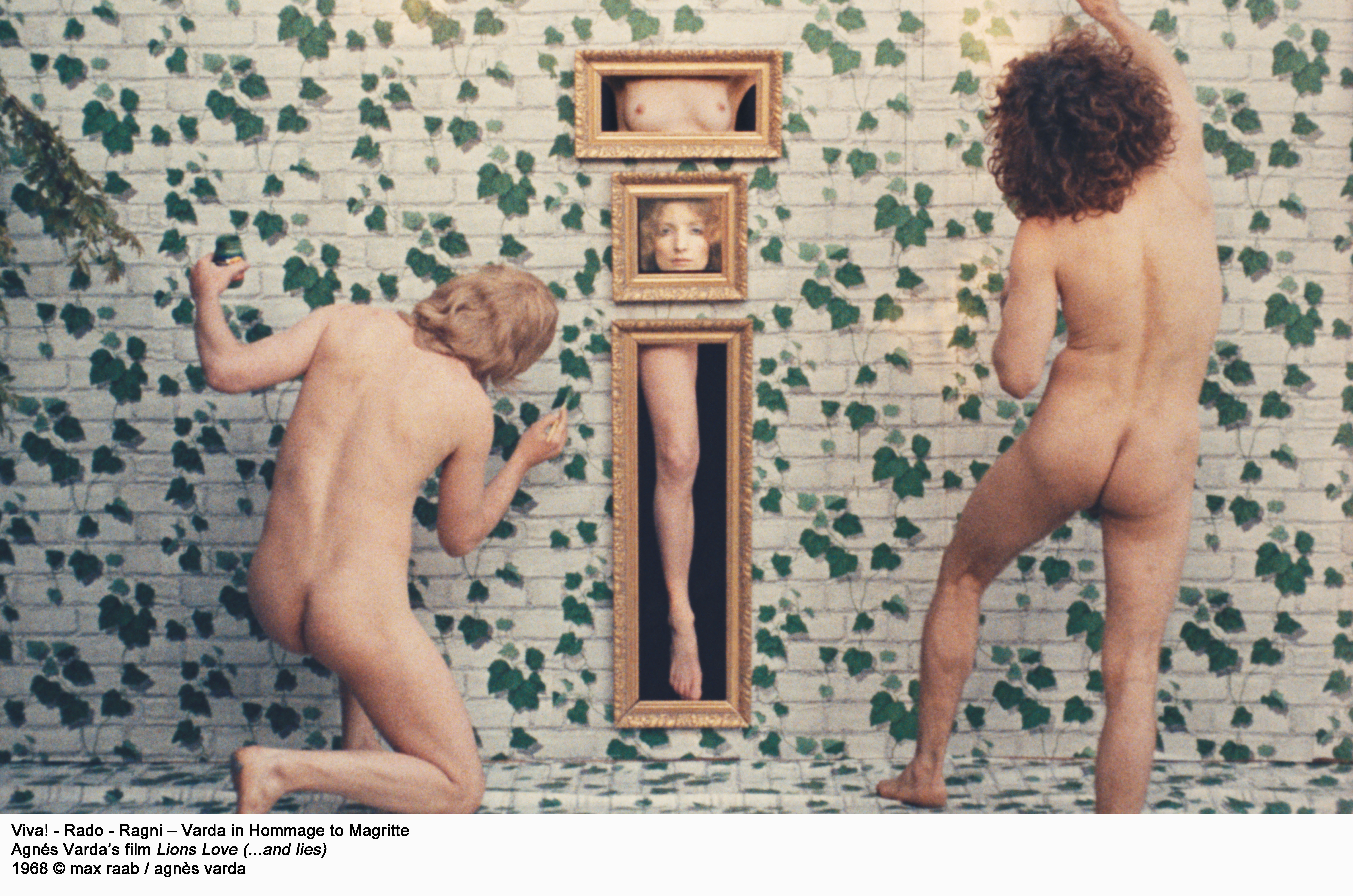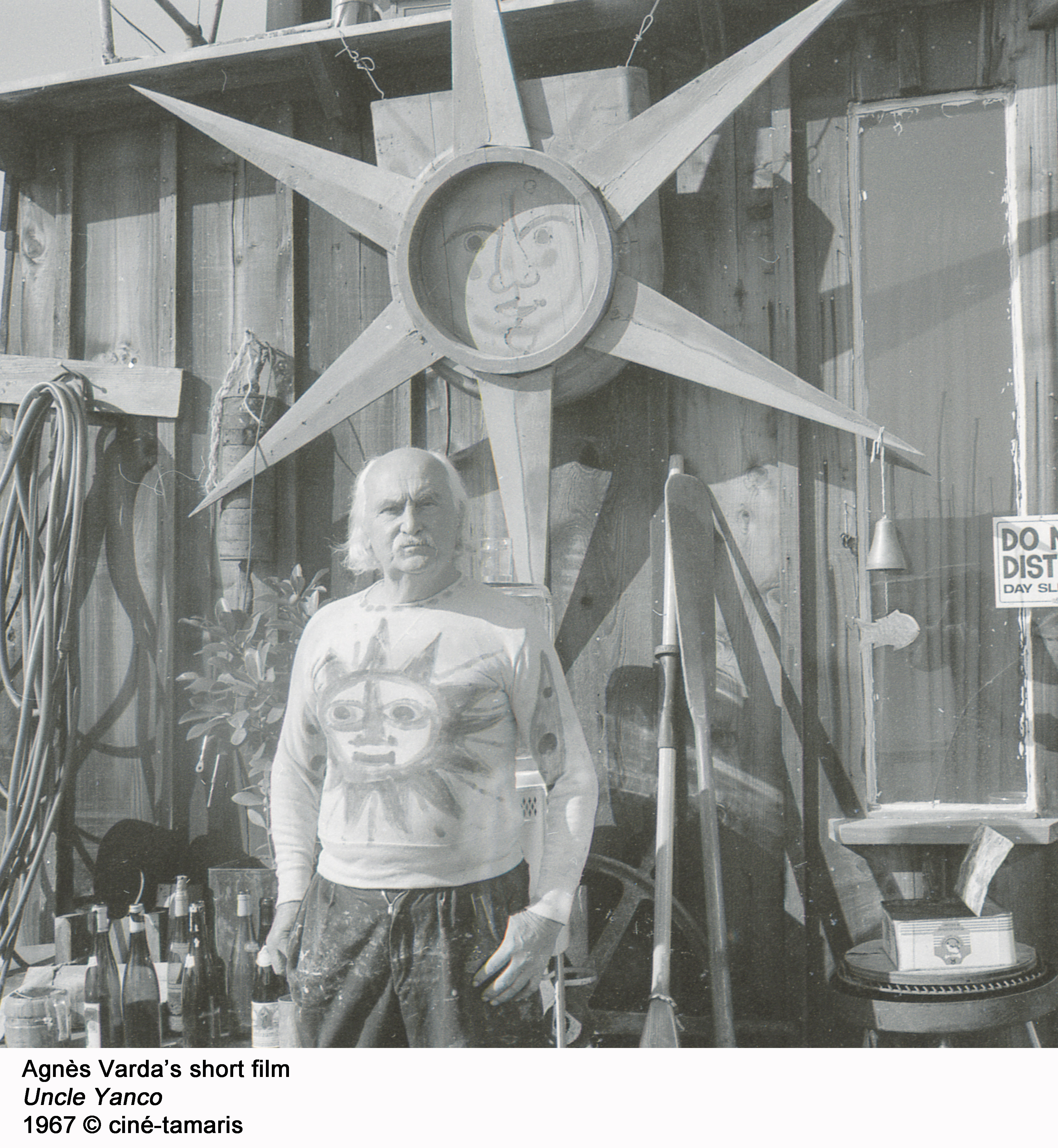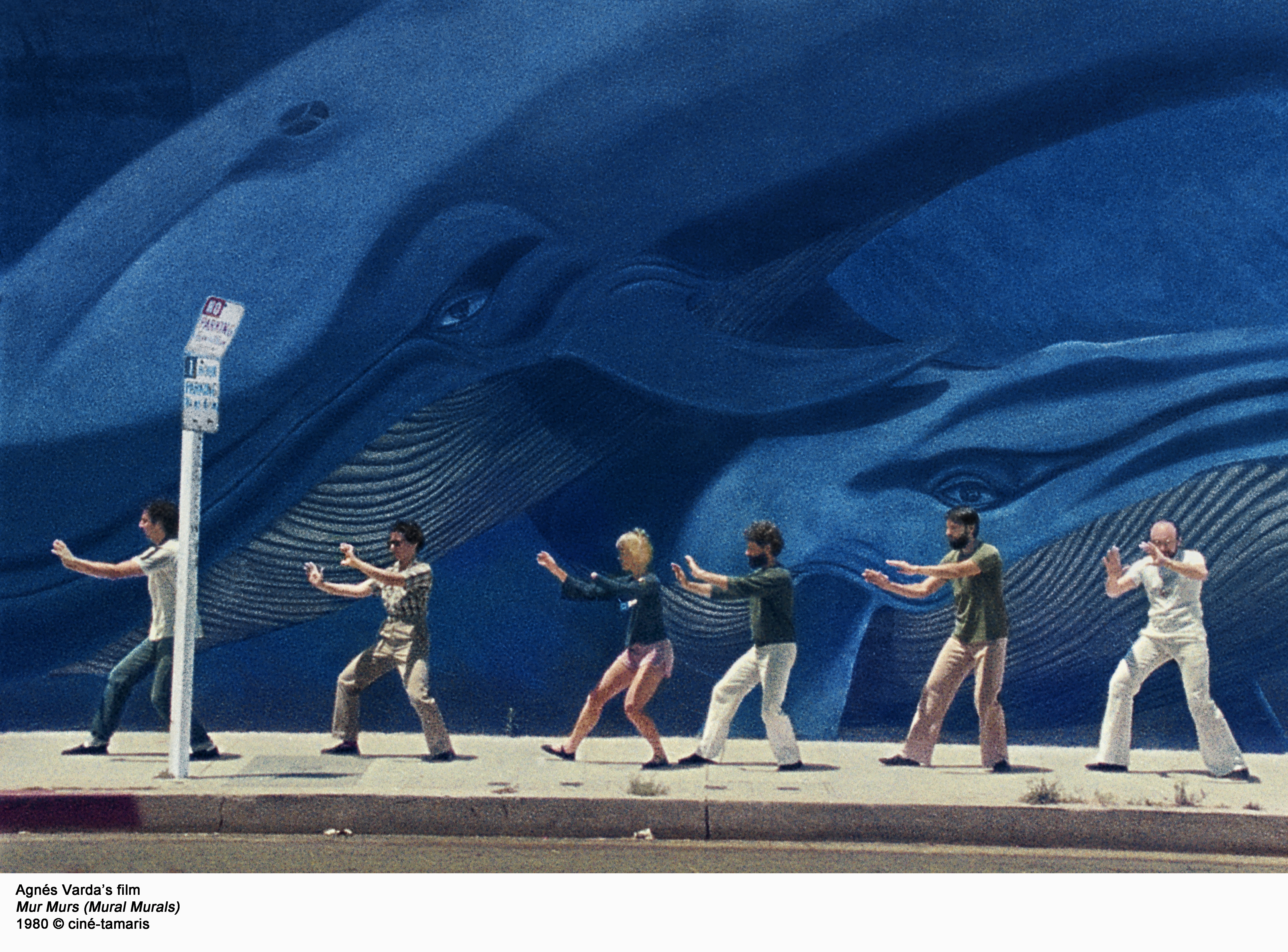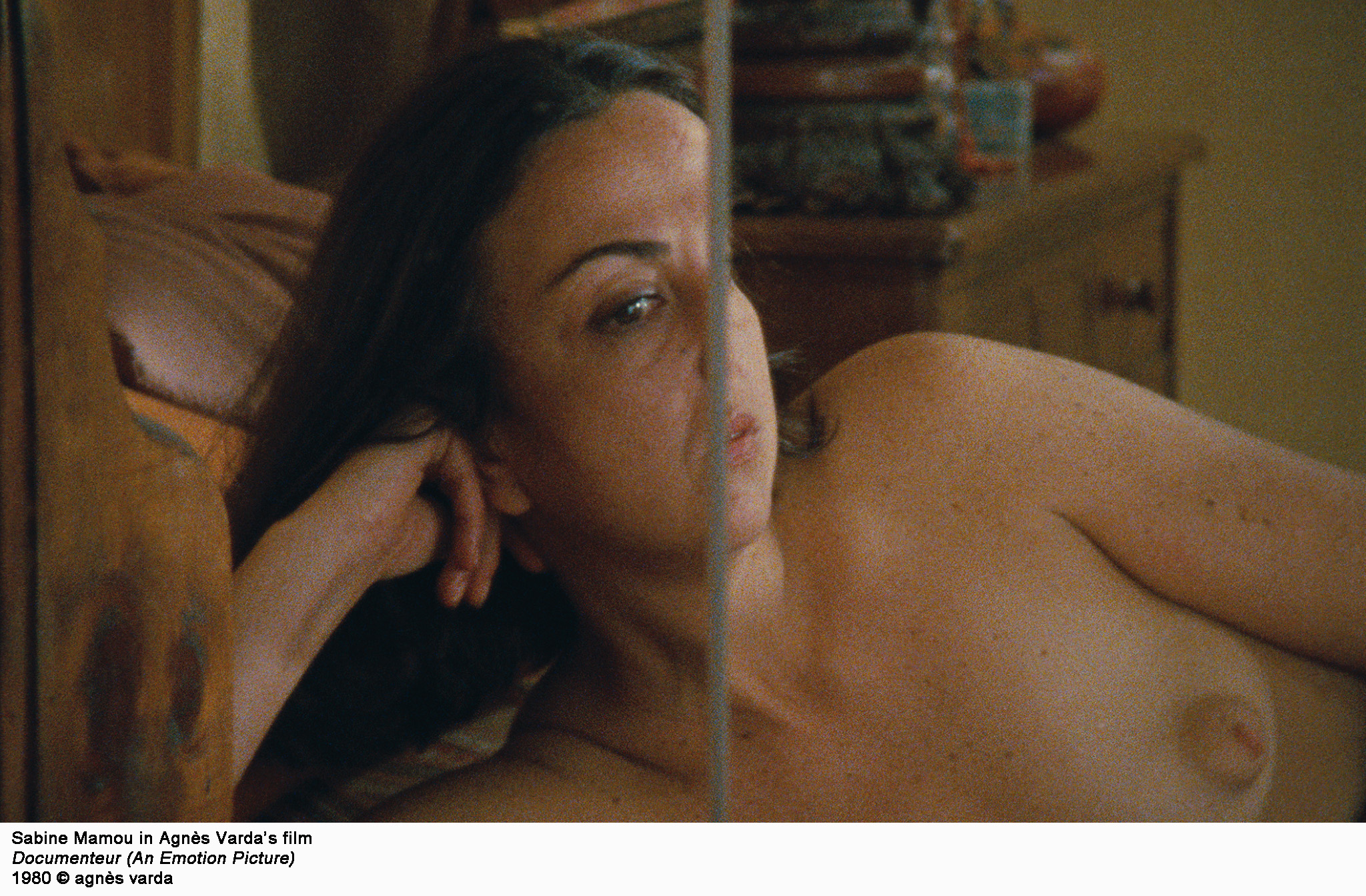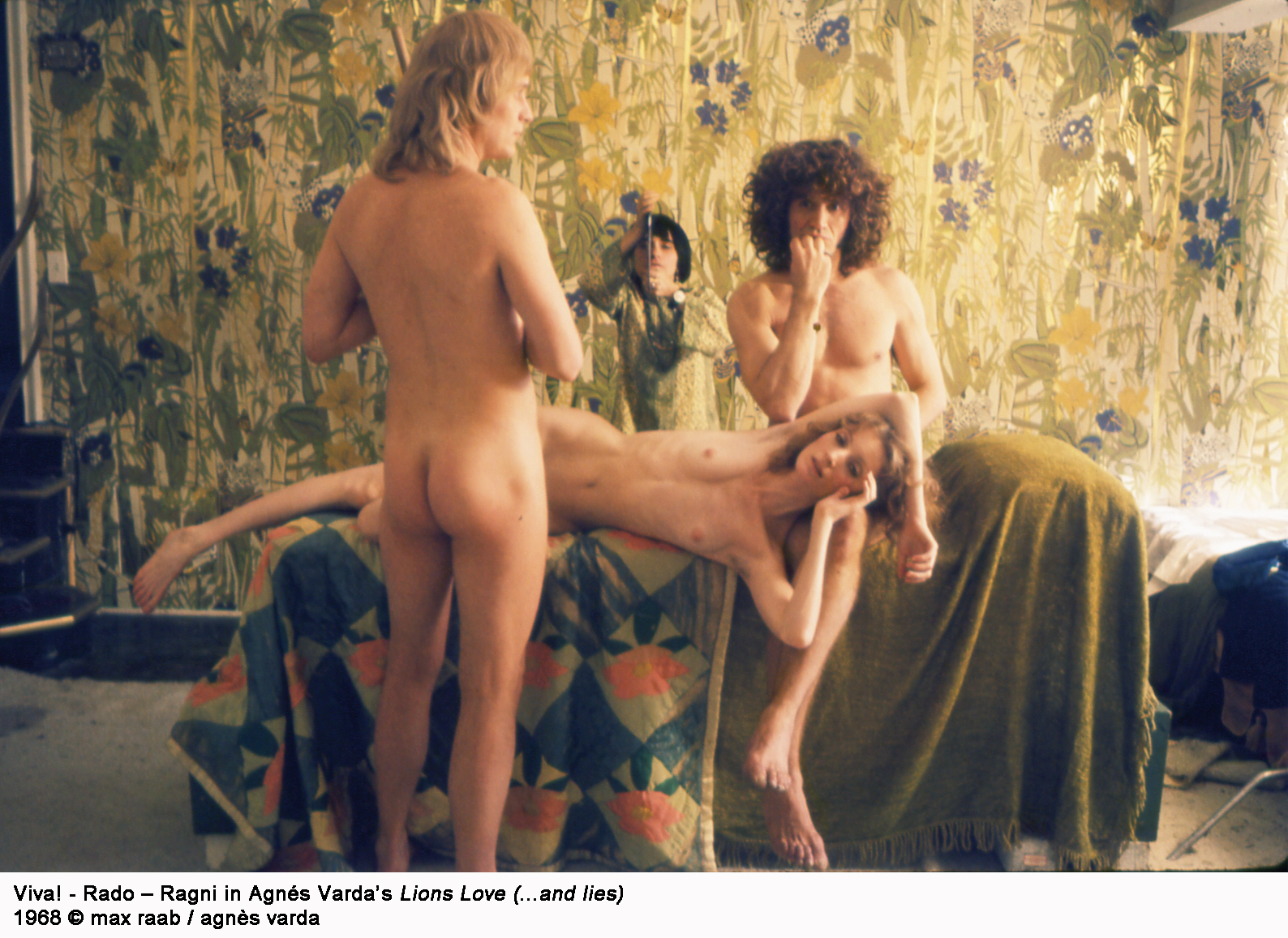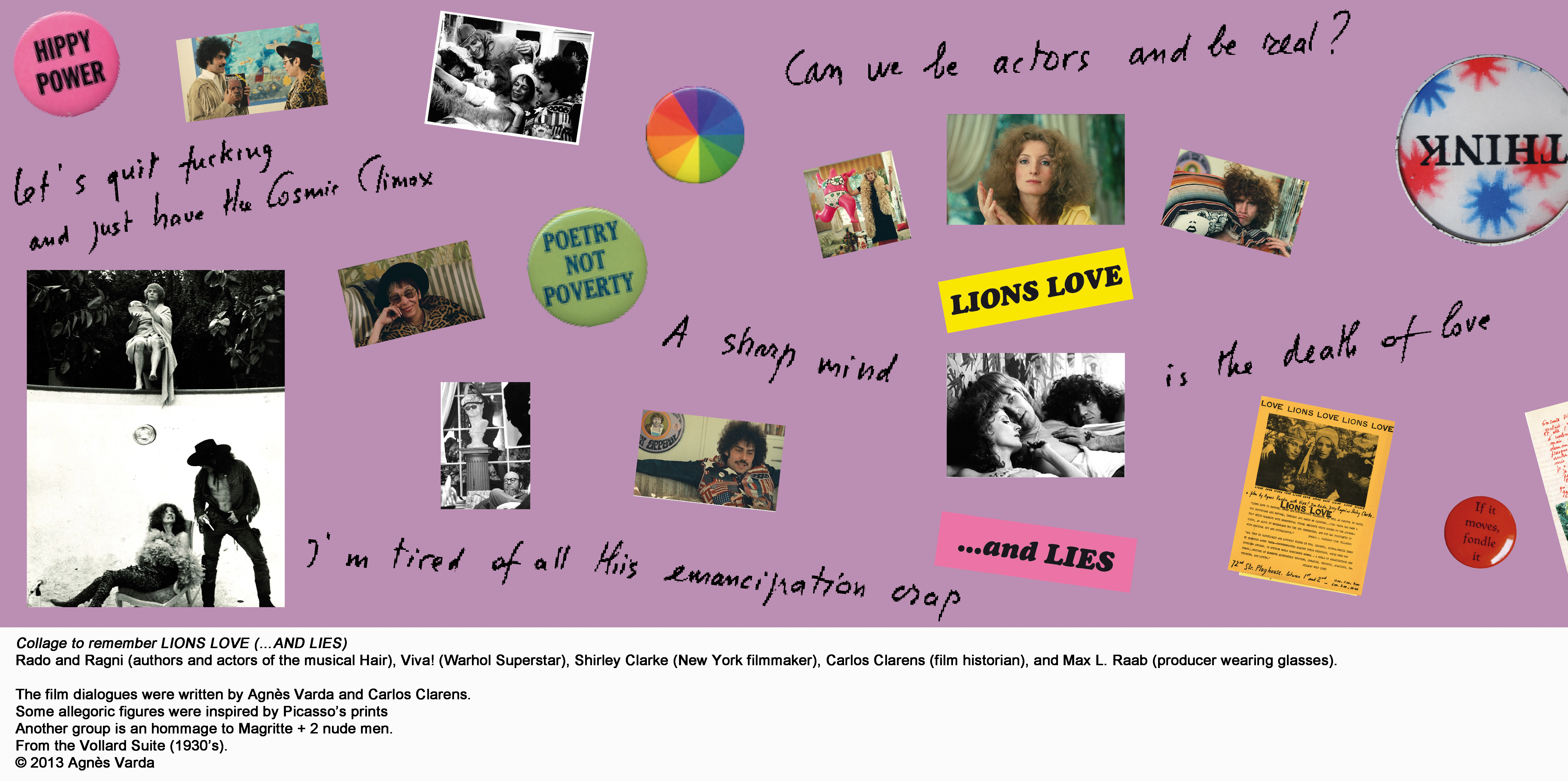 "Agnès Varda in Californialand" will run until June 22, 2014 at LACMA.
BEFORE YOU GO
PHOTO GALLERY
10 Female Artists To Watch