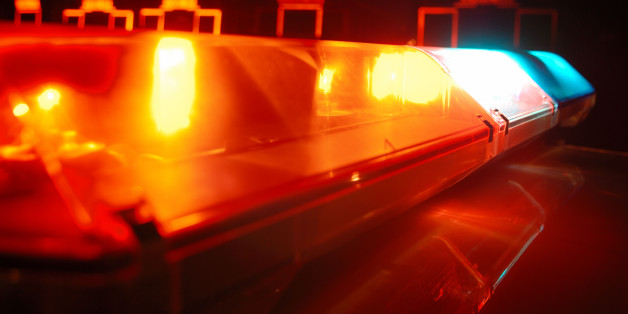 Baltimore marked an unwanted milestone on Thursday: The city's 200th homicide of 2013.
The Baltimore Sun reports that the 200th victim was a woman found on a sidewalk at 2:41 a.m. She suffered a gunshot wound, according to police.
The shooting, which is under investigation, comes just a week after Baltimore Police held a press conference to announce 2013's 1000th gun arrest, according to the Baltimore City Paper:
The department claims to have taken 1,800 illegal guns off the streets this year, and preparation for the milestone began early in the day, when a police spokesperson emailed the press that the arrest was impending and likely to happen that afternoon.

Police Commissioner Anthony Batts told reporters that officers saw a man who looked like he was armed, chased and caught him, and recovered a .45-caliber semi-auto. Strangely, he did not name the person arrested, nor did police name the alleged perpetrator in a follow-up email. The department appears ahead of last year's gun-arrest rate, as the 1,000th gun arrest of 2012 came in December, after a man reportedly walked into a stranger's house and hid a gun behind a couch, then passed out on the front porch.
But many other U.S. cities have reported more homicides than Baltimore. As of Nov. 1, 354 people had been murdered in Chicago -- which the Sun-Times notes is the city's lowest murder total since 1965. New York, too, has seen fewer homicides in 2013 than in previous years -- 279, as of Oct. 31. But New York's population, of course, is significantly higher than Baltimore's -- more than 8 million as compared to under 650,000. Chicago's population, as of the 2013 Census, is also much higher then Baltimore's -- over 2.7 million.
Detroit, meantime, has a population closer in size to Baltimore's, of just over 700,000 at the time of the last Census. As of early August, which is when the Detroit police last updated their website, there had been 197 reported homicides. That number has gone up significantly in the last week alone, nearing 300 homicides.
According to the Sun, Police Commissioner Anthony W. Batts "expressed disappointment" with the number of homicides in Baltimore in 2013, "though he stressed that the numbers of all other major crimes have gone down."
2012's total homicide count in Baltimore was 219.
BEFORE YOU GO
PHOTO GALLERY
Detroiters Share Their Photos Of The City