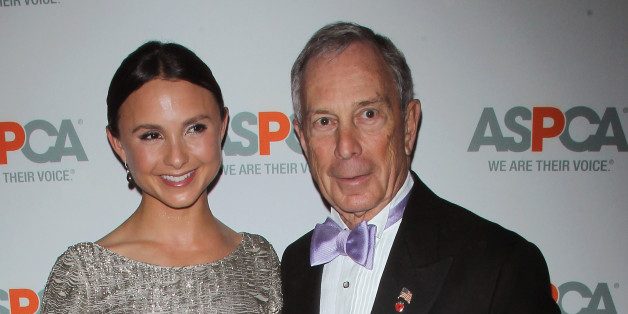 Michael Bloomberg probably won't be the go-to babysitter for his new grandson, but he is willing to change diapers.
In a new interview on Glamour.com, Bloomberg's youngest daughter and mother-to-be, 30-year-old Georgina Bloomberg, weighs in on how she feels the outgoing mayor will transition into his new role of grandfather (apparently he isn't particularly good with children, but he is supportive).
The world-class equestrian also discusses growing up in the billionaire Bloomberg brood and what it was like having her father run for mayor as a teenage girl.
For a while, I didn't like my last name. I found out that my dad was going to run for mayor on my high school graduation day; it was a lot to deal with at one time. Then his campaign was difficult for me; I would read the newspaper and see some terrible things people were saying about him. If I saw a competitor's ad on TV, I would change the channel.
The former "rebellious teenager" once told reporters that having the surname Bloomberg "sucks," but she tells Glamour she's since, well, grown up.
For the full interview head over to Glamour.
BEFORE YOU GO
PHOTO GALLERY
Georgina Bloomberg Partners With Ariat In The Hamptons