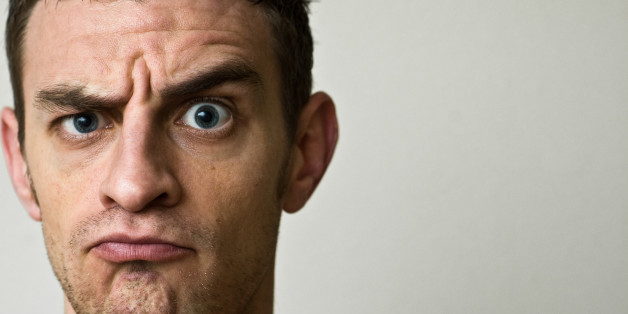 It's been a long and tumultuous two weeks for Hawaii.
Back in September, when Gov. Neil Abercrombie called for a special session to consider same-sex marriage legislation for Hawaii, it was largely assumed that such a bill would pass easily. After all, Hawaii is as solidly blue as they come: the Democratic Party there enjoys more than a 20-percentage-point advantage in party identification. How hard could it be to pass one of the cornerstones of the liberal agenda in such a state?
Well, two weeks into the special session, after thousands of testimonies, the deafening screams of protestors, and the deliberations of state legislators, we can safely say it: Hawaii is the country's best political paradox. While it looks like the bill (SB1) will ultimately be signed into law, it was not without a tortuous fight.
Below, the 17 most confusing things that have happened during Hawaii's special session on same-sex marriage:
1. A Gay Representative Proves She Is The Ultimate Enigma
Rep. Jo Jordan, an openly gay Democrat, voted against same-sex marriage saying, "I might vote against something that I personally believe in. I personally believe I should have the right."
2. The House Judiciary Chair Thought This Was A Good Idea:
Absolutely anyone was allowed to testify for or against SB1 if they signed up in advance. To make it even worse, there was no limit on the amount of people who could testify. In the end, 5,184 people registered to speak.
3. "You'd Have To Kill Me"
During his testimony, the head of the Hawaii police officers union and an active police officer said that once he's retired, he'd never enforce a law supporting same-sex marriage.
4. A New Spin On Homophobia:
While many testimonies included the usual homophobic remarks about bestiality, pedophilia and AIDS, others included the idea that same-sex marriage in Hawaii would scare off Asian tourists.
5. LGBT Victories Beget Sports Victories
A woman from Massachusetts testified that when gay marriage was legalized in that state in 2004, "The Red Sox won the World Series." (Unfortunately, there are no pro sports teams in Hawaii.)
6. What Is The Aloha Spirit, Again?
Sen. Mike Gabbard, who is Congresswoman Tulsi Gabbard's father and who voted against same-sex marriage, said the discussion had included name-calling and death threats. "So much for the aloha spirit," he lamented.
7. Knock, Knock:
A female testifier named Ivan who is against the bill told the following joke: "Knock knock. Who's there? Ivan. Ivan who? Ivan to go home."
8. What'd They Teach In Your School???
Rep. Bob McDermott expressed concern that SB1 would force school books to teach the "homosexual lifestyle."
9. Oh, He Went There:
Republican Rep. Gene Ward said that if same-sex marriage passes, it'll be just like what happened after 9/11.
10. Logical Conclusions:
Sen. Slom proved his excellent grasp on logic: "By calling an elephant a donkey does not make it so. Marriage is marriage. It's separate."
11. Parents Stoop To New Lows:
Many parents complained that their children had to miss school in order to testify even though all testimonies were voluntary. One 7 year-old child testifying against same-sex marriage read the prepared statement: "Why would a child want to be in a house with one man and one man or one woman and one woman?"
12. And What, Exactly, Makes Something Less Gay?
Rep. Tom Brower, who supported the bill, asked if same-sex marriage would "make Hawaii's gay community less gay."
13. The Fact That The Debate Continued Even After This:
The Hawaii Attorney General testified that same-sex couples miss out on 1,100 federal benefits by not being married.
14. Desperation Gets A Catch Phrase:
As passage of SB1 began to seem inevitable, protestors against same-sex marriage gathered outside the Capitol and chanted 'Let the people vote' so loudly that representatives inside reportedly couldn't hear themselves talking. The protestors kept the chant going for hours. (The catch phrase was modified momentarily to, "Let the people pee" when the crowd wasn't allowed to leave the House chambers.)
15. Lawmakers Get Annoyed, Threaten To Shut Down:
Supporting his own measure to postpone the vote indefinitely, Rep. McDermott implied that the House should shut down the special session entirely: "Furthermore, when we're done with that, we should shut this whole thing down."
16. Impromptu Songs:
Some testifiers sang their opposition but even more randomly, at the beginning of the House hearing, someone in the audience started singing "Hawaii Pono'i," the state song and former national anthem of Hawaii. The full audience, opposition and proponents alike, and the lawmakers all stood to join in.
17. Democracy At Work:
Many testifiers seemed to be confused as to how democracy works, arguing that legislators should kill SB1 because people had waited in line for hours to testify, their cars had been towed, they had to take off time from work, and they were tired.
BEFORE YOU GO
PHOTO GALLERY
Tea Party Statements