A 29-year-old film student is suing the NYPD after he was ticketed and parts of his video equipment were confiscated while filming a documentary about Sunset Park outside a police precinct.
The Daily News reports Justin Thomas, a graduate student at Manhattan's School of Visual Arts, was shooting B-roll footage for the documentary outside Brooklyn's 72nd Precinct on April 19, when an officer abruptly stopped him.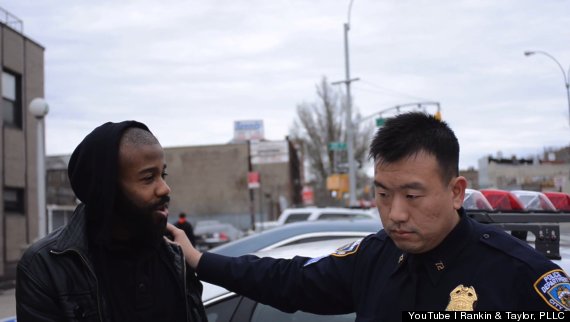 The officer, identified in Thomas' lawsuit as NYPD Sergeant Viet Cao, approached him and wrongly informed Thomas that he needed a permit to film the building. Thomas refused to turn off his camera, stating that he was within his rights to film at that location. Cao and another officer then confiscated Thomas' cell phone and camera and removed one of the camera's memory cards.
Latinos Post reports that the NYPD Patrol Guide clearly states:
"Members of the service will not interfere with the videotaping or the photographing of incidents in public places. Intentional interference such as blocking or obstructing cameras or harassing the photographer constitutes censorship."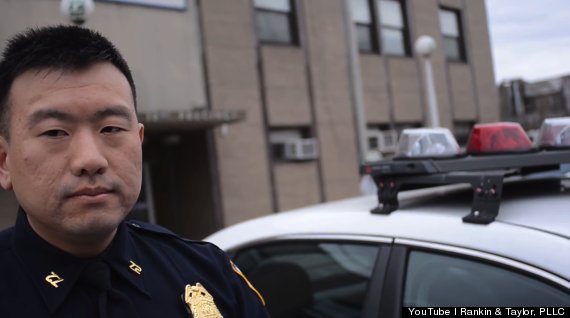 Not realizing another memory card was still intact, the entire incident was recorded by Thomas' friend. Lawyers for Thomas at Rankin & Taylor, PLLC later uploaded the video to YouTube.
The audio cuts in and out, but several phrases including "turn it off" and "jeopardize the security of everyone" are clearly discernible.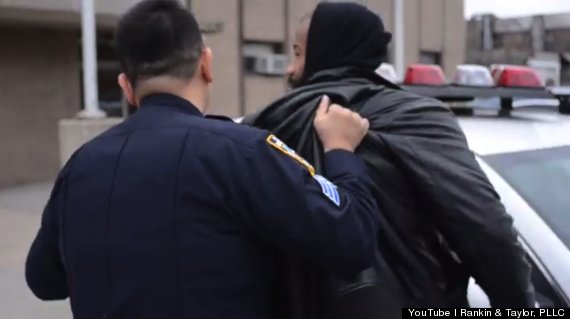 Thomas spent three hours in police custody, during which, he was questioned, fingerprinted, and ticketed for obstructing government administration.
The District Attorney's office later dismissed the charges.
"The public's right to record police activity has been well established in the law," said Thomas' lawyer David Rankin. "But the NYPD clearly views itself above the law and the constitution in its interference with the press and the film making community."
Thomas' suit, filed Wednesday, states that the NYPD violated his first amendment rights.
"I'm standing up for myself because I don't think I should have been detained or arrested for this," Thomas said in a statement made from outside the 72nd Precinct on Wednesday. "But I'm also standing up (for) all of us as photographers and filmmakers; we have every right to film on a public street."
BEFORE YOU GO
PHOTO GALLERY
Real, Ridiculous State Laws Not Really Enforced