By Jordan G. Teicher
Photographer Adam Krause was at his local gym when he first met the guys who'd become the subjects of his series "Greenpoint Brooklyn Nazi Skinheads." Krause grew up in Florida and was part of a tough punk rock community himself. "I knew the guys were skinheads after recognizing a racist band on one of their T-shirts. I think my background of being involved in the punk scene just helped me identify these guys, similar to someone interested in cars probably can identify a certain model of car," he said in an email.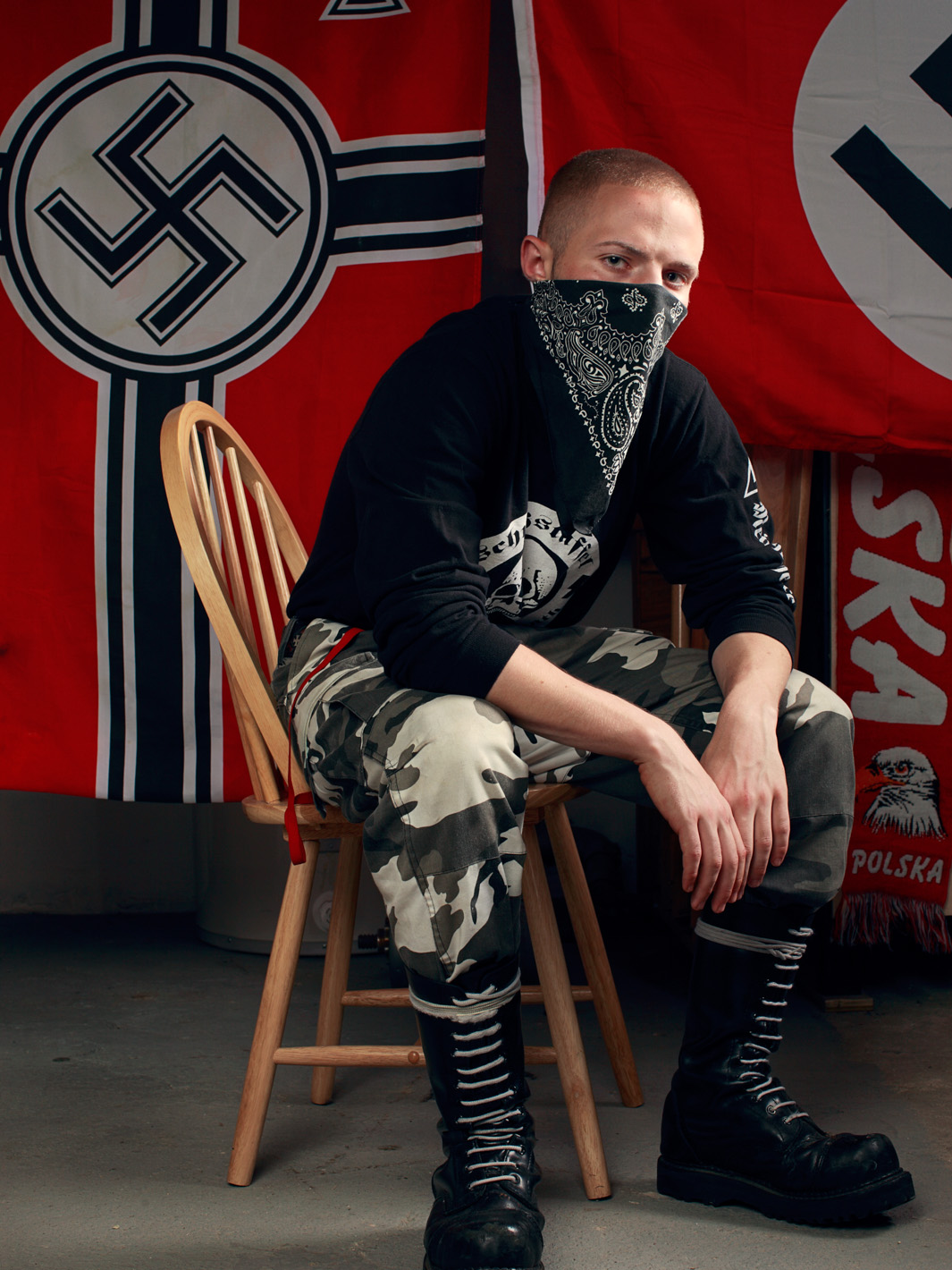 Krause spent a few weeks with his subjects, photographing them in fatigues alongside Nazi regalia, sometimes with bandanas covering their faces to obscure their identity. "It's a collaborative effort. I photograph my subjects in places that are intrinsic to them. In some cases the subjects don't want to be photographed in their homes, so we went to places where they'd hang out," he said.
Krause and his subjects had an understanding that he didn't personally agree with their views. But Krause said he earned their trust because he understood their background and treated them with respect. "All my grandparents were in the Holocaust," he told Medium. "I had all of that weight growing up. That being said, I'm a very unbiased person—I'm not judging anybody at all. I have done very stupid things in my life. While I obviously don't subscribe to what those guys believe in, I understand where someone could have an opposing view to what mainstream culture and society have in mind. I'm really good at removing myself from the situation, and not having to express any emotion."
Krause's lifelong interest in subcultures is reflected in his work, including his series of obsessive Morrissey fans and Florida's alligator hunters. "This series of photographs is not much different to the other subculture-related photo stories I've completed," he said. "If I get interested in a certain subject and find a way to get access to its members, I'll try to photograph them."
See the entire article on Slate.