Super typhoon Haiyan made landfall over the Philippines, leaving mass destruction in its wake. The Category 5 storm is one of the most powerful ones ever recorded, sustaining winds of up to 140 miles per hour.
Thousands were forced to flee their homes at the urging of President Benigno Aquino III, who assured his citizens that the country was prepared to deal with the disaster. At least four people died in the storm.
"No typhoon can bring Filipinos to their knees if we'll be united," he said in a televised address.
Check out these photos of the force of Haiyan in the Philippines: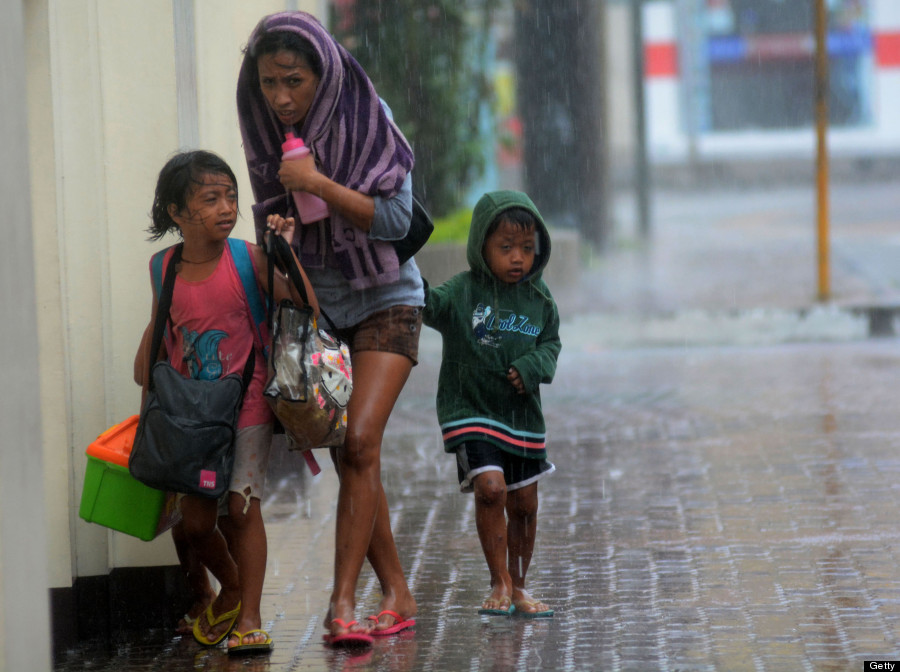 A mother and her children brave heavy rains as they head for an evacuation center amidst strong winds as Typhoon Haiyan pounded Cebu City, in central Philippines on November 8, 2013. (STR/AFP/Getty Images) Residents sift through the shoreline amidst a storm surge brought about by powerful typhoon Haiyan at Legazpi city, Albay province about 520 kilometers ( 325 miles) south of Manila, Philippines Friday Nov. 8, 2013. (AP Photo/Nelson Salting) Debris litter the road by the coastal village in Legazpi city following a storm surge brought about by powerful Typhoon Haiyan in Albay province Friday, Nov. 8, 2013, about 520 kilometers ( 325 miles) south of Manila, Philippines. (AP Photo/Nelson Salting) A house is engulfed by the storm surge brought about by powerful typhoon Haiyan that hit Legazpi city, Albay province Friday Nov.8, 2013 about 520 kilometers ( 325 miles) south of Manila, Philippines. (AP Photo/Nelson Salting)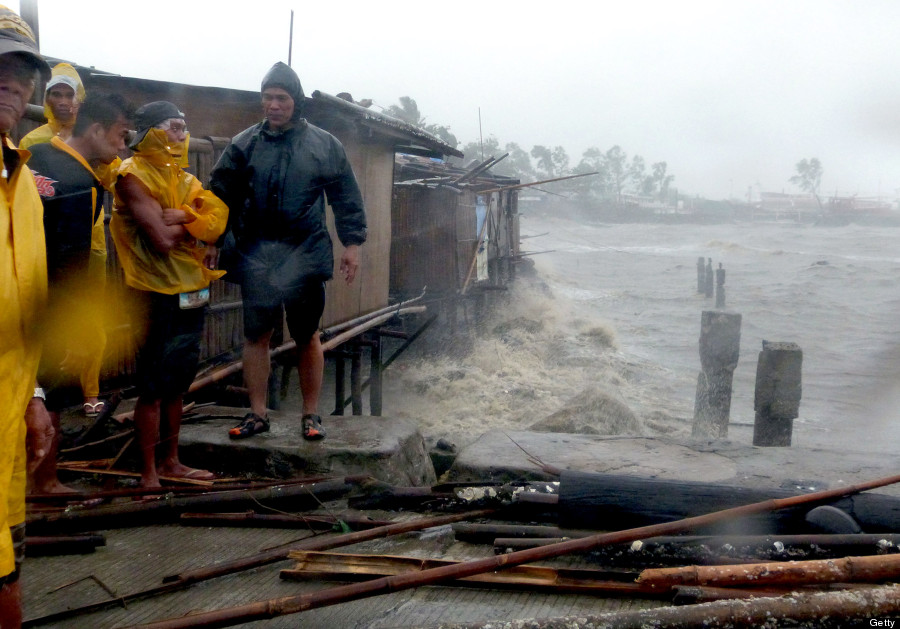 People stand at the pier as Super Typhoon Haiyan smashes into coastal communities on the central island of Bacalod on November 8, 2013. (JULIUS MARIVELES/AFP/Getty Images)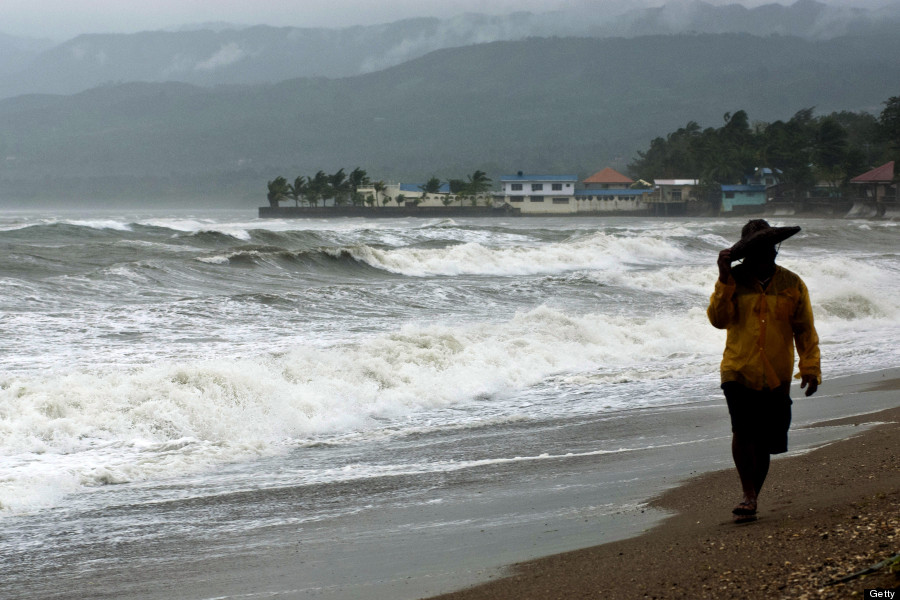 A man walks by the shoreline as Super Typhoon Haiyan smashes into coastal communities on the central island of Cebu on November 8, 2013. (STR/AFP/Getty Images)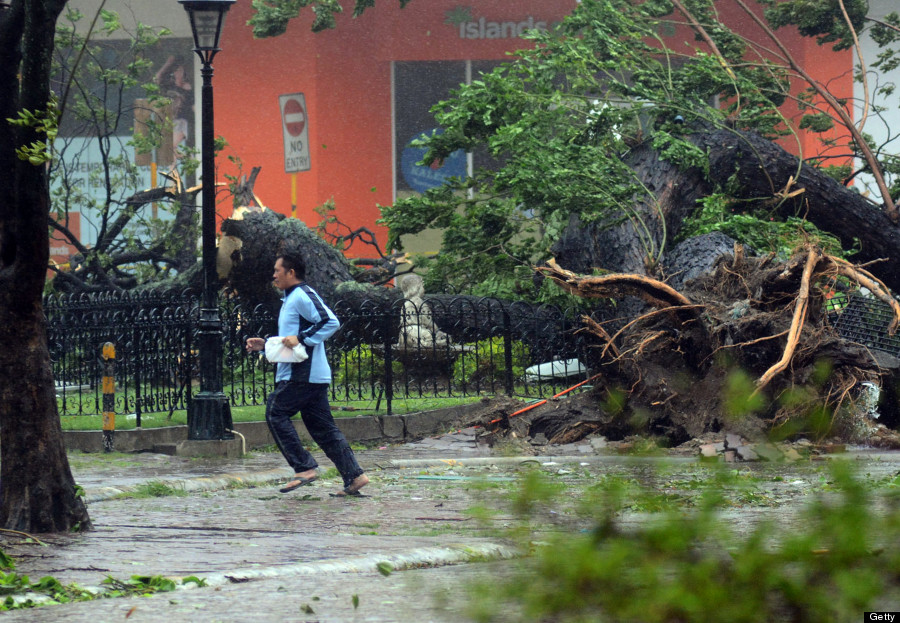 A resident runs past an uprooted tree amidst strong winds as Typhoon Haiyan pounded Cebu City, in central Philippines on November 8, 2013. (STR/AFP/Getty Images)