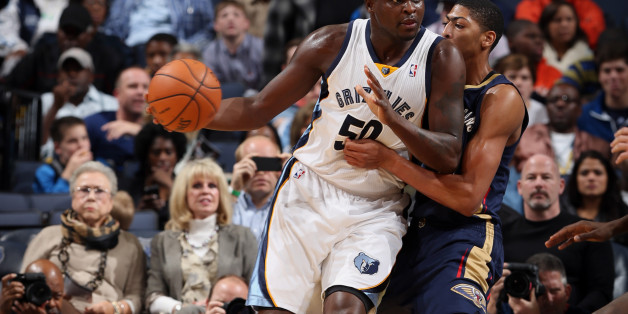 Memphies Grizzlies forward Zach Randolph played nearly eight minutes against the New Orleans Pelicans Wednesday before recording his most important assist of the night: He left the game to be with his fiancee, Faune Drake, after she went into labor, according to reports.
The Grizzlies later told the crowd at at FedEx Forum in Memphis that Randolph arrived in time for the birth of the couple's 7-pound, 4-ounce boy.
While Randolph gained a new family member, the Grizzlies lost the game, 99-84.
A few jocks have made recent headlines for their moves when their children were being delivered. In July golfer Hunter Mahan dropped out of the Canadian Open in the lead after his wife went into labor. But in September, Baltimore Ravens quarterback Joe Flacco learned his wife had given birth while he was warming up for a game, and he proceeded to play.