This week's best-dressed list was filled with stars who took risks that paid off. Jessica Biel took a chance in a white dress with a shoulder piece, while Kate Hudson wasn't too timid to show some skin in a plunging neckline.
Check out our picks for best-dressed and let us what you think.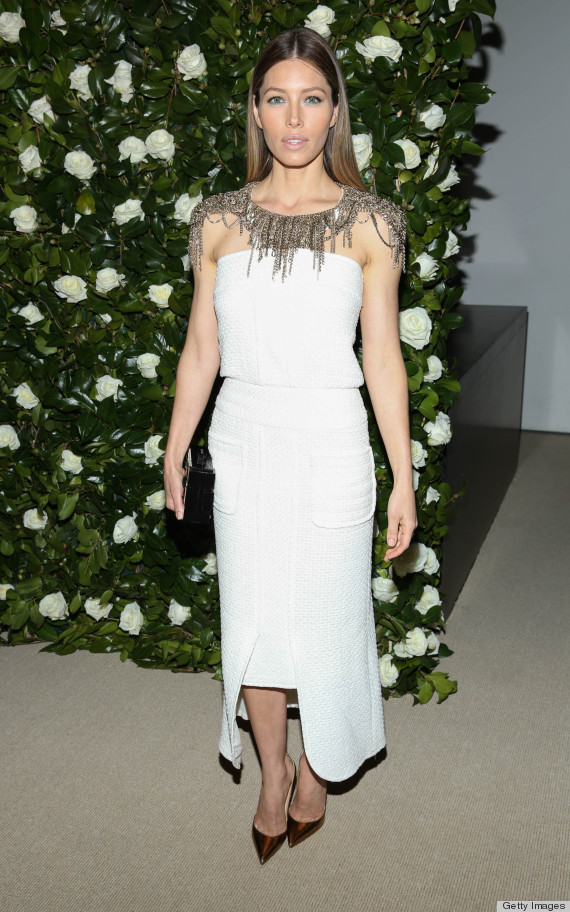 We love the simplicity of Biel's white strapless gown and how her neckpiece is so elegantly draped over her shoulders. This look is just fashion-forward enough without being too much. It looks like Mrs. Justin Timberlake doesn't just have good taste in men.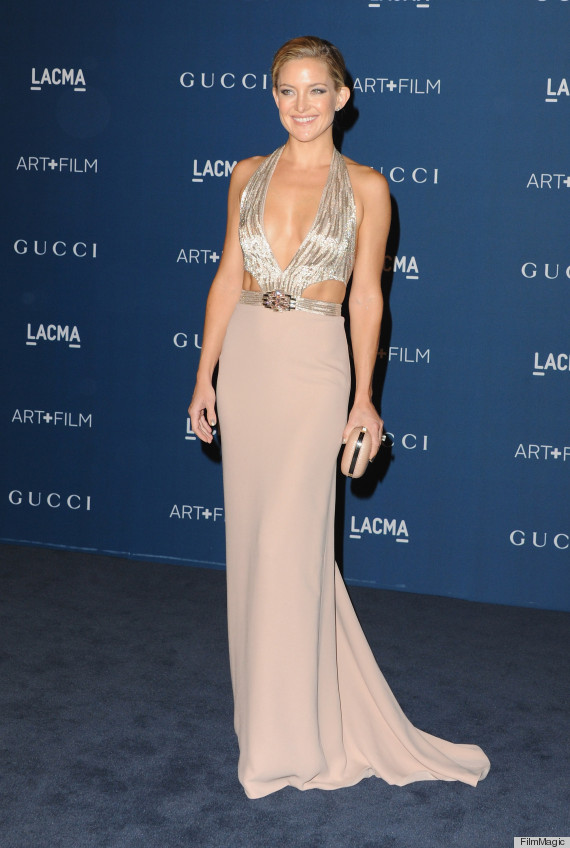 There are so many things that are right with this gown. The plunging neckline works so well on Hudson, especially when paired with a more demure skirt. She looks refined and sexy, all at once.
Kat Dennings in Naeem Khan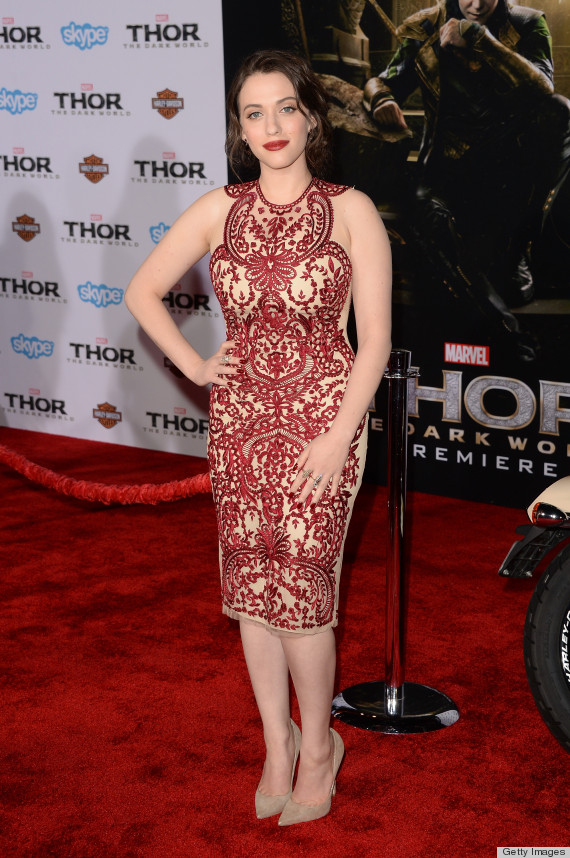 This dress is amazing on Dennings. The color, pattern and cut all work together to make her look fabulous. Her choice of pumps is also spot-on, as their nude color is making her legs look longer.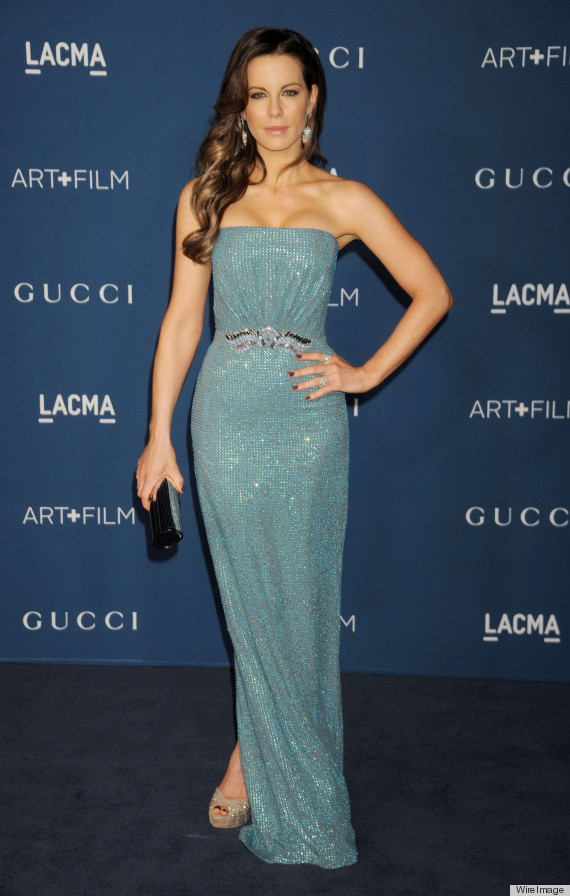 This pale blue hue is heavenly on the brunette actress. The strapless dress with the nipped-in waist highlights all her best assets, and her side-swept locks help to draw attention towards her bold brows and minimal makeup.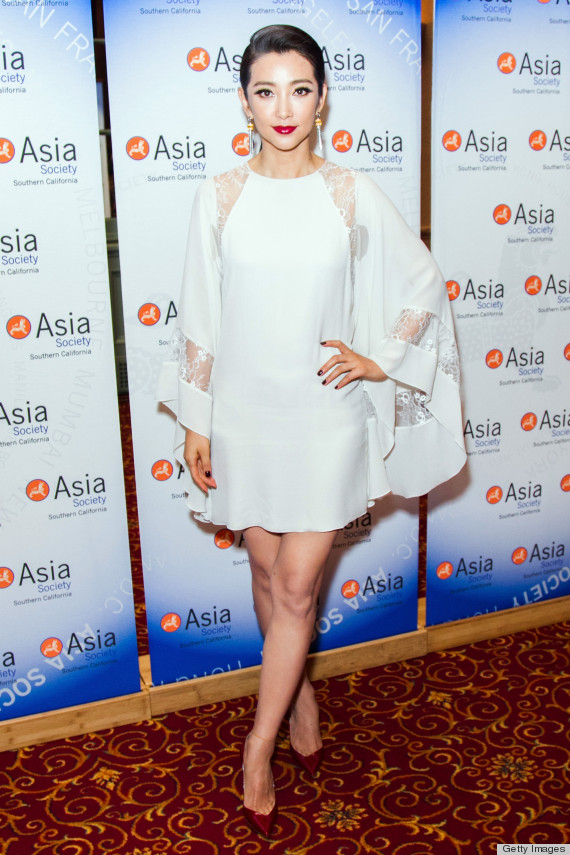 There is perfect balance in this look, and that's why it works so well. Though the actress went with wide sleeves, they don't overwhelm the ensemble because of the short hemline. We also love how she has injected a little personality into the outfit by wearing red heels and red lipstick.
Poppy Delevingne in J'Aton Couture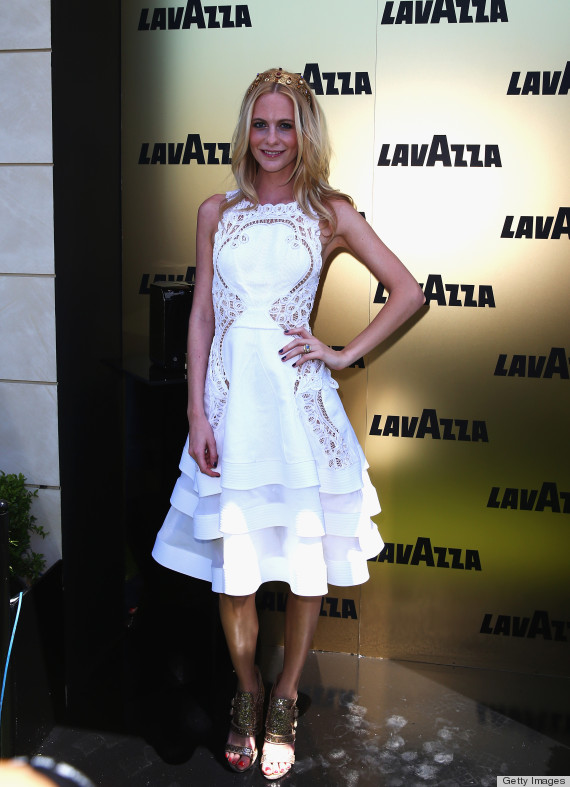 If you ignore the crown (in her defense, she was at a derby), her dress is actually quite pretty. The lace detailing and tiering at the bottom are very delicate and make this a stunning ensemble.
Taylor Swift in Elie Saab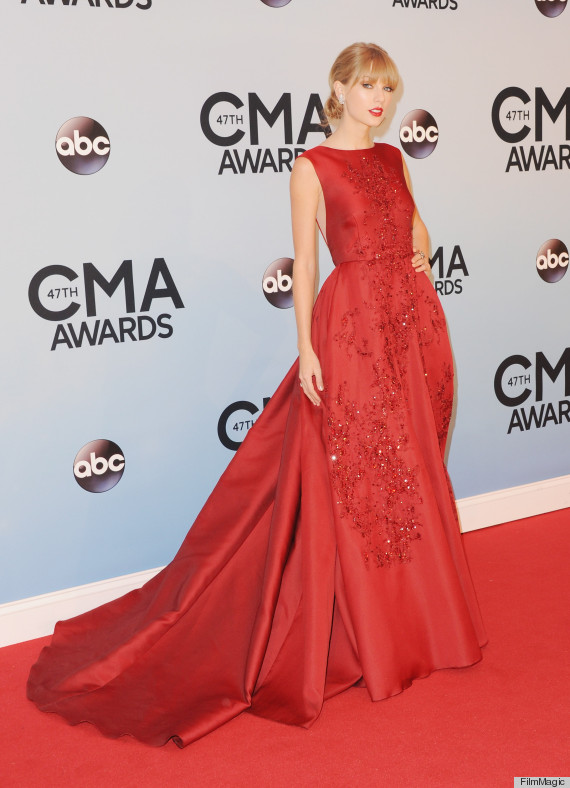 Now this is a dress. Red looks great on Swift (no wonder that's the title of her latest album), and the embellishments and long train on the gown are just enough drama for the red carpet.
Jennifer Garner in Max Mara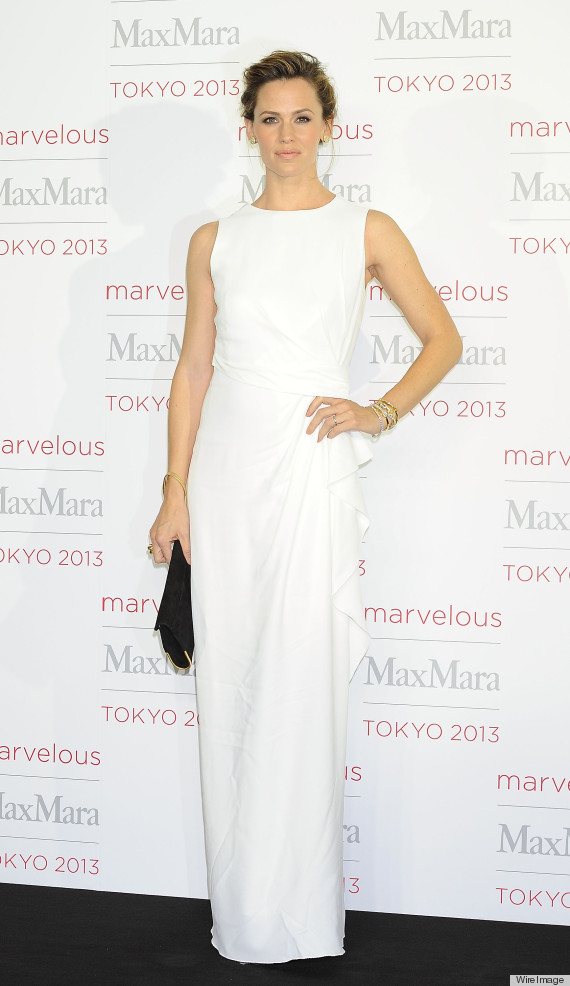 We know, we know, it's after Labor Day, but something that looks this good can't possibly be wrong. While the color choice may not be ideal for November, the cut and fit are. We are obsessed with Garner's minimal jewelry and sleek updo. She deserves an A+.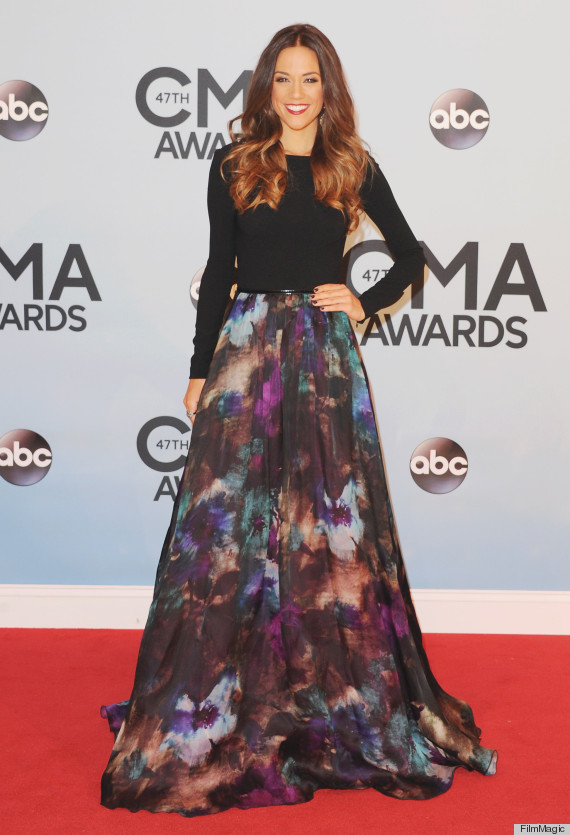 The country music singer hit it out of the park with this outfit. The combination of the full, printed skirt with the long-sleeved black top is so laid back, yet so effortlessly chic. It is very reminiscent of Audrey Hepburn.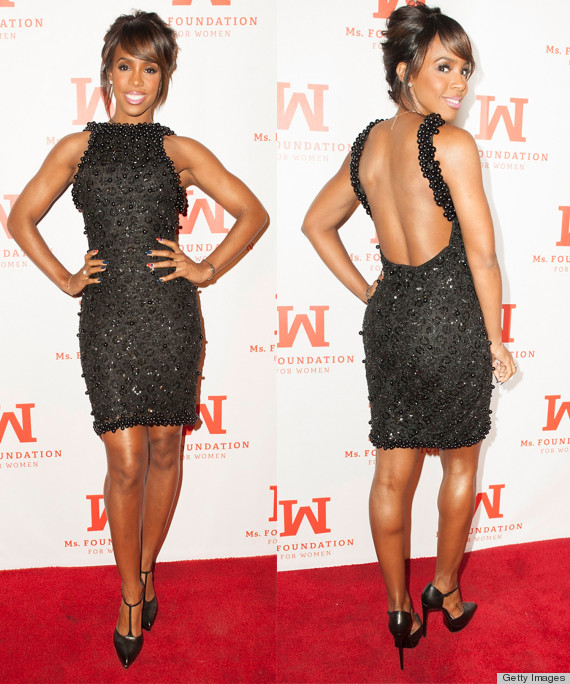 A LBD is a classic, but we love how this particular one has a plunging back. It keeps us on our toes and makes things interesting.
More celebs who made the best-dressed list:
PHOTO GALLERY
Best-Dressed List: Fall 2013