After a video of an outrageous hit-and-run scene in Chicago went viral this week, the story of what happened behind the wheel has emerged.
As earlier reported, the black SUV from the "Grand Theft Auto"-like scene was stolen.
Kenzell Lesure, 19, was arrested and charged with a variety of misdemeanors -- though prosecutors had originally sought felony charges -- after he allegedly stole the SUV from Bob Ciesla's driveway.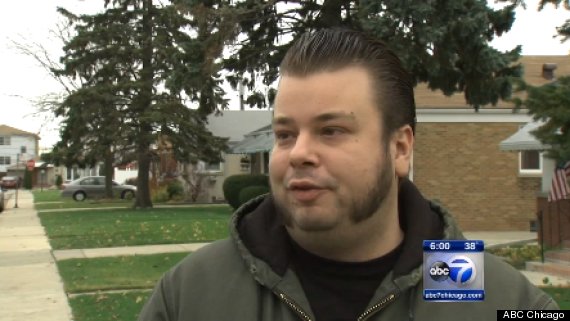 Bob Ciesla, the owner of the stolen car in the viral video.
The six-year-old Nissan SUV was more than transportation for Ciesla, who is disabled after a bout with cancer as a child. As ABC Chicago reports, the vehicle was also the Ciesla family's only source of income; he and his father, who is recovering from a stroke, use it to deliver pizzas for a North Side restaurant.
Even worse: Ciesla only had basic liability insurance on the vehicle, which is now totaled.
"'Cause I couldn't afford full coverage anymore," Ciesla told ABC. "I know it's the worst thing I could ever have done, but I couldn't afford it."
The shocking footage of the Oct. 30 incident in Chicago's Lakeview neighborhood showed a cabbie confronting the driver of the black SUV which had rear-ended his cab moments earlier. Instead of stopping, the driver hit no less than five cars in a frenzied getaway before he ultimately crashed again down the road.
The cabbie in the video is dealing with the fallout from the crash, too. RedEye reports the cabbie was reprimanded by his cab company for confronting the driver and is missing a week's income as his cab is repaired -- in addition to the pricey insurance deductible he faces for repairs.
BEFORE YOU GO
PHOTO GALLERY
Ridiculous Car FAILS