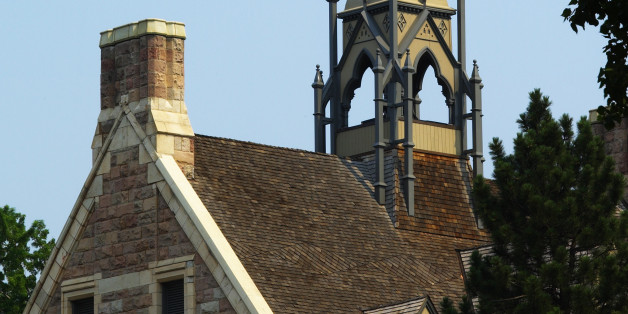 Job applicants seeking a position with Colorado College will find five options for a question about gender identity: not disclosed, male, female, transgender and queer.
Answering the question for the Colorado Springs-based private liberal arts college is voluntary, but the inclusion of the word "queer" on the application made 66-year-old John Kichi of Pennsylvania very upset and even prompted him to file a complaint with Colorado Attorney General John Suthers' office.
"I couldn't believe it. I thought I was going to have a stroke," Kichi told The Denver Post, adding that he's been discriminated against because of his sexual orientation. "It's totally from the Dark Ages."
In response to Kichi's complaint however, Andrew Wallace -- a 2012 graduate of Colorado College who started the school's LGBT Oral History Project as a student -- told The Huffington Post that he's "proud" of the school's use of the term.
As an alum of the college who worked hard to promote progressive dialogues around gender and sexuality in the community, I am proud of the administration's embrace of a nuanced and complicated understanding of gender identity and sexual expression. The use of a word like 'queer' in an official college application is a bold stance for an institution to take, and I hope that the recent media attention provides an opportunity to have a meaningful conversation about these complicated issues. I respect one's choice to not select the queer identity box, but I am thrilled that we are allowing for that possibility.
The term, as pointed out in a fascinating two part history lesson by Autostraddle.com, a website for queer women, has had a very complex and transformative etymology.
In fact, the word is still evolving today.
According to a report by KDVR, Colorado College's Office of Minority and International Students defines queer as "an umbrella term describing people who have a non-normative gender identity, sexual orientation, or sexual anatomy — includes lesbians, gay men, bisexual people, asexual people, transgender people, intersex people, etc."
At another college group, The Queer Initiative, at the University of Colorado at Boulder, queer is meant to be self-empowering.
It is often asked "Why does the QI use the word 'queer?' Isn't 'queer' a derogatory/oppressive word?"

However, it is not as simple as "queer" being a good word or a bad word. It is true that queer has been used to demean non-conformists for a long time. It has caused hurt and pain. But a word's definition can be changed. By using the word in a new way -- by redefining and reclaiming that word -- we can turn that definition upon itself, and use it to empower ourselves.

Instead of allowing "queer" be a word that is used to oppress people and keep them down, we use it to challenge hate and intolerance. Instead of letting someone else use "queer" to say who they hate, we use queer to tell others how we love.
BEFORE YOU GO
PHOTO GALLERY
LBGT Service Cases