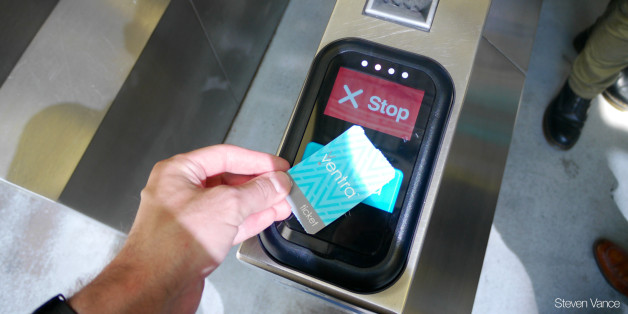 The hits just keep coming for Ventra, the Chicago Transit Authority's new fare payment system.
On the heels of the CTA announcing it was discontinuing all Ventra switchover deadlines until the system's many remaining kinks are ironed out this week, the agency faced new questions about why some Ventra users are being charged double for riding buses.
The CTA's bus driver union warned this week that some riders may get charged twice for their ride if they brush against or otherwise get too close to the Ventra card reader near a bus's front door, according to the Chicago Sun-Times.
Some of the drivers themselves have also noticed their personal credit and debit cards being charged -- via "contactless" chips identical to those embedded in the new Ventra cards -- when they have stepped too close to the readers, the Sun-Times reports.
For their part, the CTA says it's "not impossible" for such double-charging to happen but described it as "extremely difficult to occur," the Chicago Tribune reports.
The agency previously urged CTA riders to remove their Ventra cards from their wallets when they scan them in order to avoid accidental charges to debit or credit cards with contactless technology.
Despite all the system's continued troubles, Mayor Rahm Emanuel defended the payment system against being labeled a "debacle" Wednesday but said Ventra contractor Cubic Transportation Systems "won't get paid until" it is working properly, CBS Chicago reports.
"That means holding them accountable, and making sure that … their feet are being held to the fire," Emanuel said, according to the station.
Meanwhile, Occupy Chicago is planning to protest Ventra at the CTA's budget hearing next Tuesday.
BEFORE YOU GO
PHOTO GALLERY
Ventra Card Hating Is All The 'Rage'