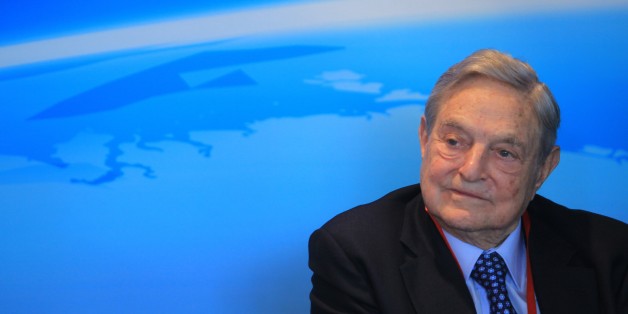 Billionaire George Soros is pledging $1 million in humanitarian aid for Syria. Soros made the announcement in his acceptance speech for the International Refugee Committee's Freedom Award on Wednesday.
Soros said the money was intended to influence public opinion and encourage a meaningful, global response to the crisis in Syria. The billionaire was critical of the world's response to the crisis up until now, saying his donations were a testament to the "glaring failure of international governance."
Soros also warned that as winter approaches, the number of people dying from sickness and starvation in the war-torn country could exceed those killed by violence without international action. "People are starving -- soon they could be freezing, too."
More than 100,000 people have been killed since the start of the conflict in Syria in March 2011. At least two million Syrians have fled for neighboring states, while millions of others are displaced within the country. Last week, reports emerged that civilians stuck in the violence-ridden cities of Damascus and Aleppo are facing extreme food shortages, while the World Health Organization warned that several cases of polio have been detected.
Also at the Freedom Award Ceremony, U.S. ambassador to the United Nations Samantha Power said the need for humanitarian aid in Syria exceeds "anything we've seen in our lifetime." Nine million Syrians are expected to need assistance in 2014, the ambassador said.
BEFORE YOU GO
PHOTO GALLERY
Syria War In November (WARNING: GRAPHIC IMAGES)