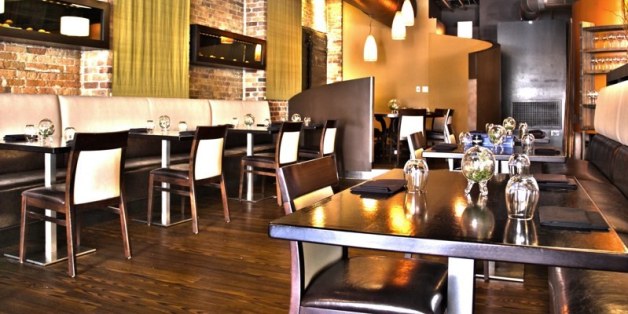 Celebrity chef Graham Elliott is closing his namesake restaurant in Chicago.
The Tribune reports Graham Elliott in River North will mark its final service on New Year's Eve with what the chef promises will be a "massive fiesta."
Graham Elliott is the second of the chef's restaurants to close in 2013. The first was Elliot's boutique sandwich shop, Grahamwich, which "quietly" shuttered in August, according to Eater Chicago.
Elliot also has the rock-and-roll-themed Graham Elliot Bistro in the West Loop's restaurant row.

While admitting the flagship restaurant is currently "capping" reservations at 60 -- down sharply from the 300 it served when it was a more casual eatery -- Elliot had a positive take on the closing.
"We're planning something in 2014 that will pick up exactly where Graham Elliot left off," Elliot told the Tribune, noting the new "reconcepted" restaurant won't be in the Graham Elliot space but rather "a much smaller, intimate setting."
Graham Elliot, which opened in 2008, was among only two restaurants last year to receive two Michelin stars. (Only one, Alinea, earned three.)
Elliot, who honed his craft in the kitchen of the late Charlie Trotter and later in tony restaurants and hotels around Chicago is a judge on FOX's "MasterChef" and "MasterChef Junior."
BEFORE YOU GO
PHOTO GALLERY
11 Most Polarizing Celebrity Chefs