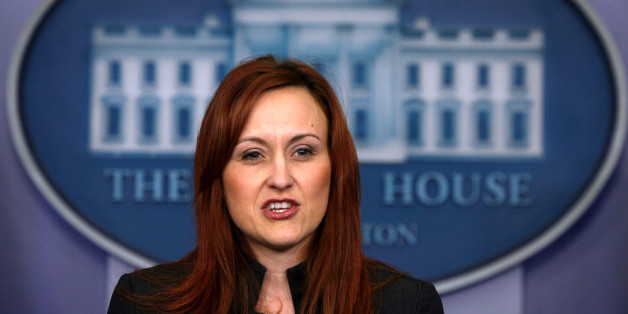 WASHINGTON -- President Barack Obama has tapped Dan Utech to serve as his top adviser on energy and climate change, replacing longtime adviser Heather Zichal who announced last month that she was stepping down.
Utech currently serves as the deputy director on these issues within the White House Domestic Policy Council. Utech was a senior adviser to former Energy Secretary Steven Chu before joining the White House, and before that worked for the Senate Environmental and Public Works Committee. He also served as an energy policy adviser for Hillary Clinton when she was a senator.
Utech's appointment comes at a critical time in the implementation of Obama's climate plan, which was announced in June and has rolled out through a series of executive and agency actions.
Environmental groups rushed to praise Utech's selection on Friday. "Dan Utech is a leader, a seasoned expert, and the right person for this critical energy and climate post," said Frances Beinecke, president of the Natural Resources Defense Council, in a statement. "He's well-suited to carry forward the policies our country needs to expand clean energy, cut carbon pollution, address climate change and protect health."
The Sierra Club said in statement that Utech had "a unique blend of Hill experience and technical knowledge of the energy industry."
Zichal served as Obama's energy and environmental adviser during the 2008 campaign and has been part of his administration ever since. Obama issued a statement on Friday noting that she has been "a strong and steady voice for policies that reduce America's dependence on foreign oil, protect public health and our environment, and combat the threat of global climate change."
"Heather has overseen some of our biggest achievements in energy and climate change, including establishing historic new fuel economy standards that save consumers money, reducing mercury pollution from power plants to keep our kids safe, supporting the growth of homegrown clean energy that creates good new jobs, and enacting my Climate Action Plan that will help us leave a safer planet for our children," said Obama.
BEFORE YOU GO
PHOTO GALLERY
Obama's Handshakes Around The World