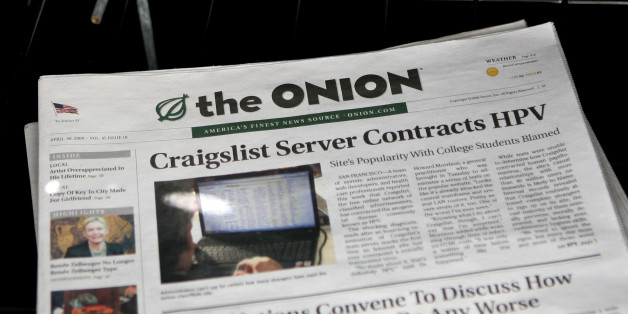 Shed a tear for The Onion.
The satirical newspaper self-described as "America's Finest News Source" is ending its print run in all remaining cities with the Dec. 12 edition.
"It's sad to see a print edition no longer exist, but it's important to see the Onion succeed," Onion Inc. President Mike McAvoy told Crain's Chicago Business.
At the height of its 25-year print run, the Onion was in 17 different cities. Today, that number is winnowed down to just three: Milwaukee, Providence, R.I and Chicago, where the Onion and the A.V. Club are headquartered. After the print run ends in those cities, the paper will exist entirely online.
Killing off of the print edition has been a slow progression as advertising shrank, according to Crain's. Print editions vanished in cities like San Francisco, New York and Denver in 2012. This summer, the presses stopped running for The Onion in Madison, Wisc. where it was founded in 1988 by two University of Wisconsin–Madison juniors.
In 1998, the radio show "This American Life" had an inside view of The Onion's writer's room and learned just how tough it was to get a headline in the newspaper.
Somewhat presciently, the Onion ran a story in July headlined "Print Dead At 1,803."
BEFORE YOU GO
PHOTO GALLERY
Fooled By "The Onion"