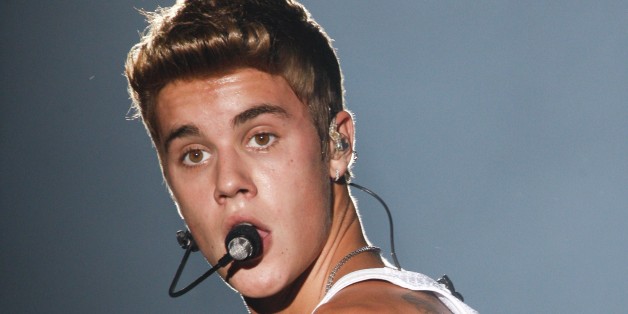 A Tennessee county commissioner and two other men were arrested on suspicion of torturing a man with cigarette burns and a dog collar for selling them fake Justin Bieber tickets.
Ticket scalper Kenneth Cooper, of Nashville, told police that the July 2012 incident began after three men -- Rutherford County Commissioner Matthew Young, Bubba Hutson and Harvey Felsher -- gave him $20,000 for the tickets, which they planned on reselling at inflated prices, Opposing Views reports. But when Cooper reportedly gambled that money away, he decided to sell them fake tickets.
Young, Hutson and Felsher, who turned themselves in on Thursday, allegedly showed up at Cooper's door shortly after the sale.
"They confronted me and put a dog collar behind my neck and repeatedly burned me with cigarettes," Cooper told NewsChannel5.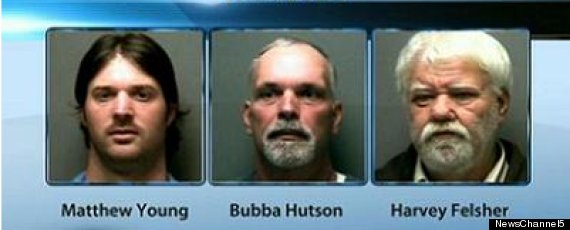 Cooper claims Young attacked him first, by wrapping a dog collar around his neck, Raw Story reports.
"He repeatedly started choking me with it," Cooper told NewsChannel5. "One of the men said, 'Stop, he's turning purple.'"
The three men are also suspected of threatening Cooper with a gun, burning him with cigarettes and then trying to turn him into police.
Just after the attack, the three suspects reportedly brought Cooper to the Rutherford County Sheriff's Office. A detective noticed that Cooper had blood on his head and burn marks on his neck, but he refused to discuss it.
Currently, Cooper is behind bars on charges that he pulled a gun on Young and tried to steal his car during an apparent suicide attempt in December 2012. Cooper reportedly suffers from mental illness.
Felsher told NewsChannel5 that Cooper fabricated his entire story, much like the Justin Bieber tickets.
"You have become a victim like us -- being deceived by Mr. Cooper," Felsher said as he was walking into jail.
The three suspects are charged in indictments with aggravated kidnapping, aggravated assault and extortion. They were released from custody on a $100,000 bond.
BEFORE YOU GO
PHOTO GALLERY
Bad Choices