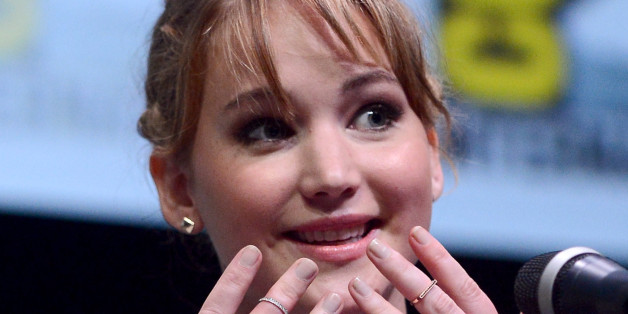 Here's Jennifer Lawrence explaining how Jeffrey Wright, a newcomer to "The Hunger Games" franchise for "Catching Fire," pranked her during the film's production:
"Jeffrey Wright handed me a Tiffany's box, and I was like, 'Oh my God, Jeffrey, you don't have to do that! Tiffany's?'" she said. "And I opened it, and there was just a million crickets and they all jumped out all over me and I screamed and cried and it was awful."
Despite the hard times, Lawrence didn't retaliate. "Nah. I'm too tired," she said. "I'm like, "You have days off. I'm busy."
Watch Lawrence and the "Catching Fire" cast discuss more amusing anecdotes from the film in the Google+ Hangout video below (the crickets anecdote happens around the 31-minute mark). More amazing Lawrence quotes from other recent "Hunger Games" interviews can be found at Vulture.
BEFORE YOU GO
PHOTO GALLERY
Celebrity News & Photos