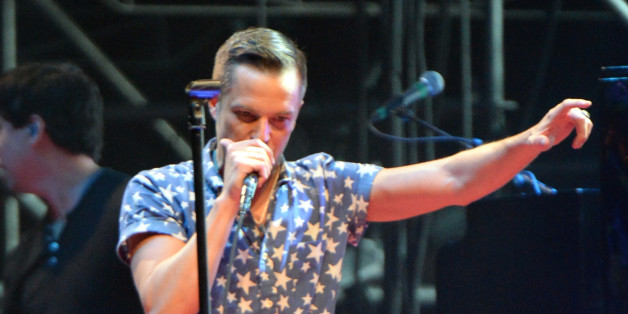 Last call for sin: According to The Killers' lead singer Brandon Flowers, his band borrowed a bass line from David Bowie for the group's popular single, "All These Things That I've Done."
"When that one was cooking I was really into U2's 'All That You Can't Leave Behind.' I thought that was an amazing comeback for them, and I was blown away by how many great songs were on that record," Flowers wrote in a track-by-track review of the Killers' new greatest hits album for NME.com. "There's an earnestness, spirit soul to U2, and I was trying to channel that. I wanted a song that stood up to those songs. We also took the bassline from a David Bowie song called 'Slow Burn,' from 'Heathen,' although enough time has probably passed now that I think he probably won't sue us!"
Listen to both songs below. For more from Flowers, head to NME.com.
PHOTO GALLERY
Celebrity News & Photos