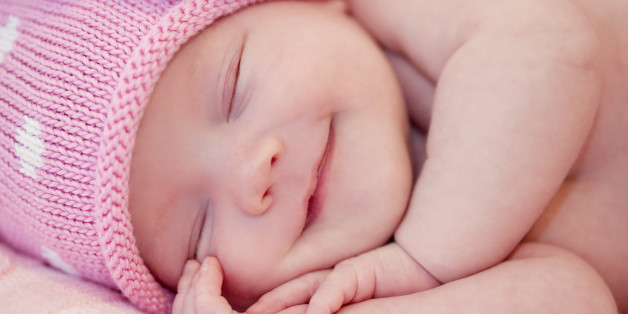 by Pamela Redmond Satran for Nameberry
You say you want an unusual baby name, something far beyond the U.S. Top 1000. But you also want a name that's got meaning and history, that's both creative and cultured.
Does such a beast exist? We combed the bottom rungs of all the recorded girls' names in the U.S. to find 100 worthy choices that were given to only ten or fewer girls last year. Mind you, that's still 10,000 names to wade through, so it's easy to see why most of them are so unpopular.
Yet the Nameberry list of the best cool unusual girls' names is a different story. It includes underused classics such as Maude and Rowena along with international choices such as Anwen and Timea; ancient names such as Hebe and Hero and newly-adopted first names like Cairo and Blue.
Our top 100 picks, with the number of girls receiving the name in 2012 noted:
1. Aberdeen, 10
2. Afra, 9
3. Africa, 8
4. Alannis, 9
5. Aliz, 10
6. Amabel, 7
7. Amorie, 10
8. Annetta, 10
9. Anwen, 10
10. Avis, 10
11. Bess, 6
12. Bette, 5
13. Blanche, 9
14. Blaze, 10
15. Blue, 10
16. Bridie, 8
17. Britt, 7
18. Cairo, 10
19. California, 10
20. Cameo, 9
21. Carlisle, 10
22. Carlotta, 10
23. Carola, 9
24. Cassiopeia, 5
25. Cece, 8
26. Celestina, 8
27. Celinda, 9
28. Chandra, 10
29. Christabelle, 10
30. Cicely, 8
31. Claudine, 5
32. Clea, 10
33. Clementina, 8
34. Concetta, 5
35. Cosima, 8
36. Dharma, 10
37. Domino, 6
38. Drusilla, 6
39. Emanuella, 10
40. Eugenie, 10
41. Eulalie, 6
42. Fara, 10
43. Fawn, 9
44. Federica, 8
45. Garland, 5
46. Gelsey, 6
47. Germaine, 6
48. Ginevra, 10
49. Gwendolen, 9
50. Hebe, 8
51. Hephzibah, 10
52. Hero, 8
53. Hyacinth, 6
54. Isabeau, 10
55. Jerusha, 9
56. Jessamine, 10
57. Kitty, 10
58. Leda, 10
59. Letitia, 6
60. Lucretia, 8
61. Maelys, 10
62. Mariabella, 10
63. Martine, 8
64. Matisse, 10
65. Maude, 9
66. Neri, 6
67. Oceane, 7
68. Ondine, 9
69. Parthenia, 6
70. Perrin, 10
71. Phillipa, 9
72. Raphaela, 10
73. Rashida, 10
74. Ravenna, 10
75. Reeve, 6
76. Rowena, 10
77. Sam, 5
78. Sanna, 10
79. Scotland, 10
80. Sian, 7
81. Sibylla, 7
82. Sidonie, 7
83. Sigrid, 10
84. Simi, 10
85. Sojourner, 7
86. Solstice, 6
87. Sonata, 7
88. Sonnet, 10
89. Sonoma, 9
90. Sorcha, 10
91. Stacia, 10
92. Sula, 8
93. Surya, 10
94. Tansy, 6
95. Taren, 6
96. Tilda, 10
97. Timea, 7
98. Trixie, 10
99. Tulsi, 7
100. Windsor, 10

BEFORE YOU GO
PHOTO GALLERY
Nameberry's Most Popular Baby Names Of 2013 ... So Far