There is nothing like your first time.
We know what you're thinking, but life offers up any number of memorable "first times." The first time you purchase a 45. The first time you see your newborn child. The first time you eat kale.
We asked our Facebook fans about the first-time experiences they will never forget -- besides sex -- and received an avalanche of responses. As expected, many people said they'd never forget their first child being born. But there were a lot of other interesting "firsts" as well. Here are just 50 of them below. Have your own ideas? Let us know in comments!
1) "Being there when the kids were born. Gruesome and unforgettable," said Jim Britt.
2) "Falling in love!" said Christine Boone.
3) "The feeling of uncontrollable love for the first time, when absence seems an impossibility," said Vincent Aurelius.
4) "Finding a pregnant stray dog who gave birth to her five puppies in my home. Amazing," said Sumi Lee.
5) "Grateful Dead show!!!" said Erin Scholnick-Lee.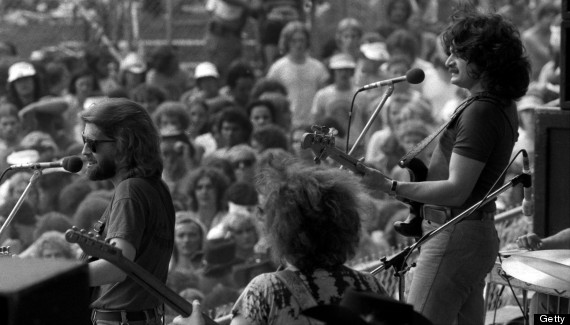 6) "First baby -- nothing so life changing or profound as this!" said Pam Baker.
7) "The first time performing with a band for an audience. Fish and Grits night in Bayou Le Batre," said Thomas Wojciechowski.
8) "Going into an AA meeting," said Mindy Mitchell.
9) "My first trip abroad... to the USSR," said Carole Nunes.
10) "Visiting New York City," said Olivia Romero.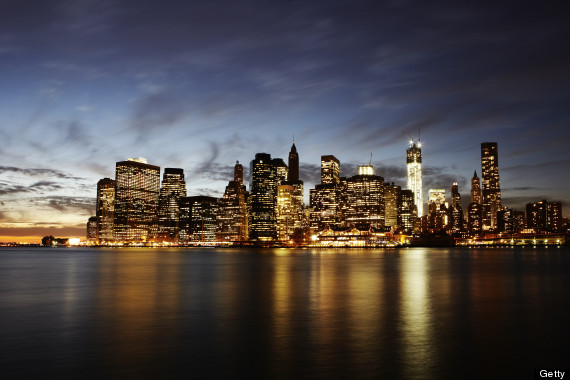 11) "Smoking pot. Sky diving. First car accident. First trip to Scotland. First summer vacations," said Amy Lou.
12) "Stepping onstage with my new band at the high school talent show, and blowing the doors off of the place," said Eric A. Mann.
13) "Giving birth, my second wedding, daughter giving birth," said Nancy Elizabeth Rimel.
14) "My first pony ride," said Marsha Lutsky Hoak.
15) "Baking my first cake from scratch (Black Forest Cake)... it came out AWESOME!" said Samantha Hagen-Avery.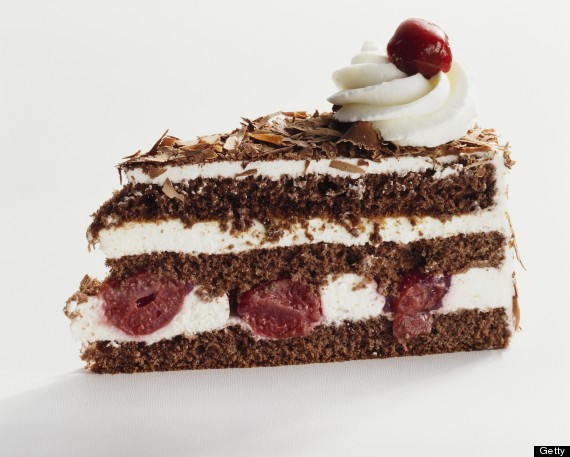 16) "Jumping off the high dive was the first thing that came to my mind," said Marti Gilley Smith.
17) "Jumping out of an airplane at 14,000 feet," said Geena Becker.
18) "Birth of your baby... losing my mom at age seven... so many things, both good and bad," said Solrun Bjork Björgvinsdóttir-Hunt.
19) "Driving a stick shift! It was a nightmare; however, years later when I had my little blue Volkswagen I managed to get the hang of it. Ha!" said Jane Thompson.
20) "Flying from Calgary to Vancouver and seeing the Rockies for the first time. Then driving down to Vancouver city center and all the cherry blossom trees were in full bloom," said Lisa A. Sharples.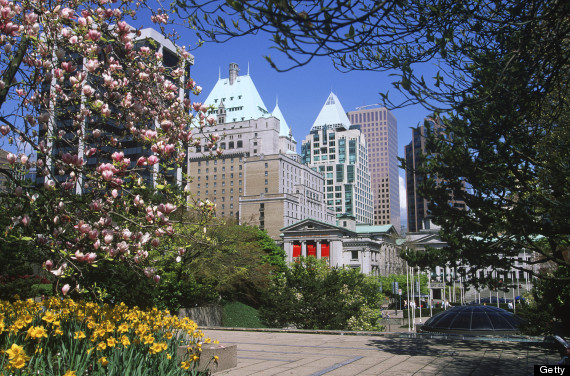 21) "The first time I saw and touched you, Sandi," said Sheila Phillips.
22) "Holding my baby girl for the first time. She is 14 now," said Stephanie Mills.
23) "First day of college. Thought it was a Monday and followed the M, W, F class schedule. But first day was on a Thursday. Sat outside of the class for a good 30 minutes wondering why no one else was showing up. Still smacking myself on the head 36 years later," said Mayda Tapanes.
24) "First trip to Europe!" said Cheryl Ann LaValais.
25) "Riding a roller coaster!" said Kate Blake.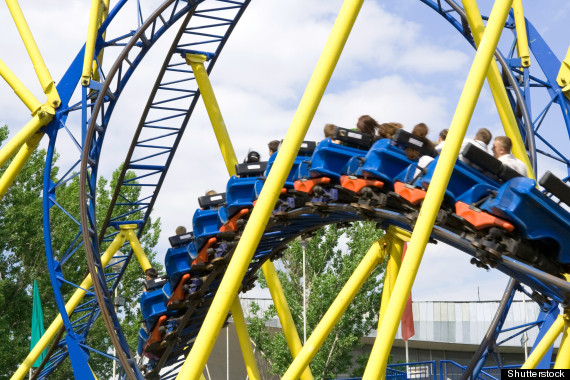 26) "First time I drove my Mom's red convertible; first child; first time I moved away from home -- several states away; first day of college; first kiss; first time on an airplane," said Carol Miletti.
27) "The first time I saw the Grand Canyon," said Eileen Gindin Spiegel.
28) "Water skiing; completing a marathon; winning my first election," said Gracious Palmer.
29) "First time I tied my own shoes. Huge accomplishment at age four!" said Wendy Wincote Schweikert.
30) "Riding a bicycle without training wheels!" said Ginny Gaucher.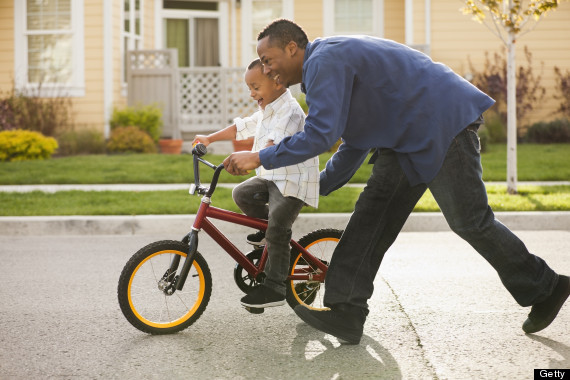 31) "First kiss!" said Pam Jessurun Williams.
32) "Hang gliding off Aspen Mountain! Wow! First apartment... and in NYC!! (Long ago... great!)," said Gail Hughes Galli.
33) "Being promoted to first degree black belt. I remember the subsequent three black belts I've since earned, and they each mean something different to me. But the first one is always the most memorable!" said Cindy Wiora.
34) "Quitting smoking," said Larisa Girbea.
35) "Falling in love with the moon at age nine," said Cindy Jarrett.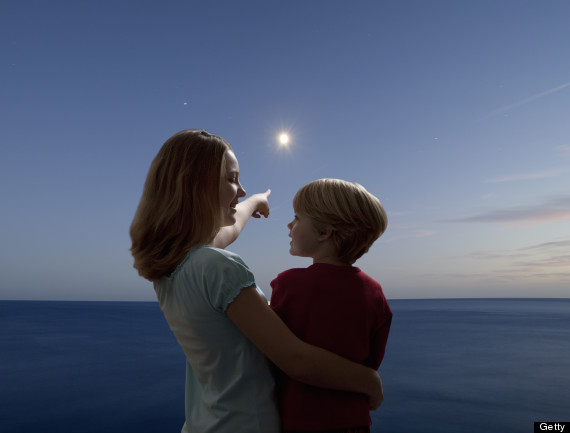 36) "Arriving in the UK for my first trip ever to Europe, plus to live there for one year during college," said Desiree Belsito.
37) "Snorkeling in Hawaii," said Sandi Alatorre.
38) "Being in the delivery room for the birth of my granddaughter Charlotte Ella, amazing beyond reason!" said Barbara Perry.
39) "My first half marathon," said Laureen Lund.
40) "Getting drunk, flying in an airplane, my dad dying in my arms," said Leora Darrah-Jarnagin.
41) "First day of school, so exciting. First ride on a train, so much fun. First time I lock eyes with another old soul is always thrilling," said Michelle Ethridge.
42) "Getting married!!" said Charlene Holbrook.
43) "Flying, skiing, kayaking," said Edith Rosnay.
44) "Sailing alone in the ocean," said Eric Best.
45) "Seeing a whale spouting out in the ocean as I sipped coffee on a beachfront deck!" said Jane Elizabeth Anderson Barlow.

46) "Driving a car, having first-born," said Kathy Metz-Barreiro.
47) "Root canal, 20-foot waves at night in Kauai, first solo drive in my own car," said Hugh Robinson.
48) "Getting married (eloping, in a Justice of the Peace's living room, two witnesses, no family. They were invited but not interested. Married almost 30 years now, though," said Sally Barry.
49) "The first time I held each of my four children after their birth," said Lynn Robison DeRosa.
50) "The FIRST time I heard the Beatles on Ed Sullivan Show," said Susie Parker. BEFORE YOU GO
PHOTO GALLERY
50 Things Every Woman Should Have And Know By 50