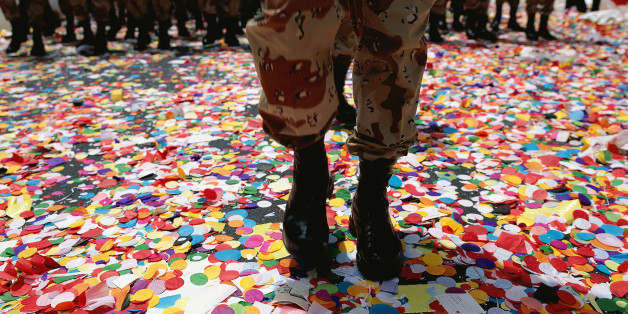 When the time came to choose in what to specialize in the Navy, Evelyn Ospina, a self-styled "girlie girl," zeroed in on a job dominated by men.
She was a cryptologic technician aboard the USS Saipan, where she learned to detect missiles, planes, helicopters and vehicles that posed threats, and determine how best to respond to them.
She signed up for service just days after the Sept. 11, 2001 attacks, when she was a teenager, because she felt her country needed her, she said.
In 2003, her ship was the first to take troops to Iraq.