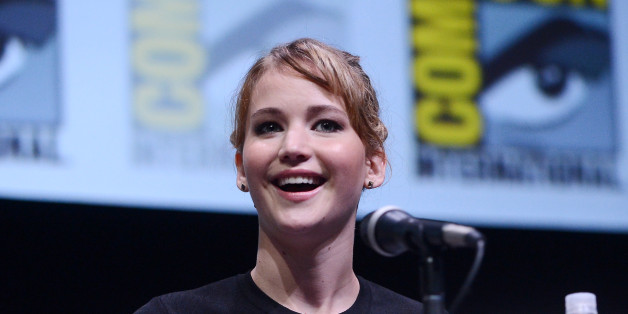 When it was announced in February that Disney was possibly planning a stand-alone film about the origins of beloved "Star Wars" character Han Solo, the most interesting name discussed for the role was Jennifer Lawrence.
The Oscar-winning actress wasn't attached to the project in any official capacity -- for starters, it's not official that any film will happen; there's also the fact that Han Solo is male -- but that didn't stop some from campaigning for Lawrence. Here's Britt Hayes writing for ScreenCrush:
Not only is she athletic enough to run from bad guys, but she can convincingly wield weapons in a way that feels like someone might actually get hurt. Her roles are often women who are confident (bordering on cocky), determined, quick-witted, and smart, and she can lob one-liners like no one's business. She has that mischievous twinkle in her eye, just like Harrison Ford's Han Solo. Her resilience in 'Winter's Bone,' her action heroine antics in 'The Hunger Games,' and her witty banter with Bradley Cooper in 'Silver Linings Playbook' combined could make for an excellent intergalactic hero in the vein of young Han Solo.
One person, however, disagrees with that sentiment: Lawrence herself.
In an interview with Slashfilm reporter Germain Lussier to promote "The Hunger Games: Catching Fire," Lawrence was asked about the Han Solo rumblings. "I can't play a young Han Solo," she said with a laugh. "That's awful."
Pushed further by Lussier, who noted that Lawrence had the "swagger and charisma" to pull off a role like Han Solo, Lawrence began to warm to the idea.
"Yeah, it'll probably be male," she said of the part, "but I have always wanted to play a man."
For more from Lawrence, head to Slashfilm.
PHOTO GALLERY
Celebrity News & Photos