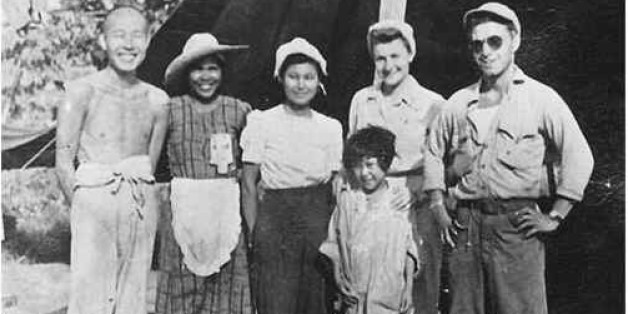 Latino veterans form an important part of American history. Since the United States fought for its independence in the late 18th century, there have been Hispanics who have heroically put their life on the line for their country. In some cases, like that of Marcelino Serna, the soldiers didn't even have proper American citizenship and chose to fight for the U.S. anyway.
Nevertheless, Latino veterans' contributions haven't always been recognized. Documentary filmmaker Ken Burns received serious blowback from the Hispanic community when his 14-hour film "The War" failed to include any Latino stories. In World War II alone, some half a million Latinos fought for the United States, and according to the Census Bureau over 1 million veterans were Hispanic as of 2009.
All of these brave men and women deserved to be honored. Today we have chosen to share the stories of 5 amazing Latinos who fought bravely at different moments in history.
Roll over the images to learn more about each veteran.
MARCELINO SERNA World War I
Image from WikiCommons
MARIA DOLORES HERNÁNDEZ World War II
GUY GABALDÓN World War II
Image from WikiCommons Guy Gabaldón (right) poses in a group that includes Japanese prisoners in 1944.
SILVESTRE HERRERA World War II
Image from AP.
Medal of honor winner Silvestre Herrera (right) of Phoenix, Arizona, welcomed at Bolling air base in Washington by Sen. Barry Goldwater (R-Ariz.) on arrival to take part in inauguration on Jan. 19, 1953.
ROY P. BENAVIDEZ Vietnam War
Image from WikiCommons