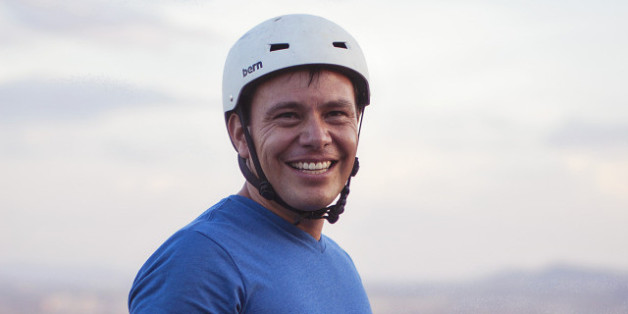 EL PASO, Texas (AP) — Carlos Gutierrez passed out as the large blade cut through his legs – punishment for his refusal to pay a Mexican gang extortion fees from his successful catering business in northern Mexico.
Four men had forced him into the back of his vehicle at a local park before slicing just under his knees. He spent two weeks in critical condition and sought asylum in Texas as soon as he was able.
Now, facing long odds on getting approval to stay in the U.S., Gutierrez has been staging an unusual demonstration to call attention to his plight and to the thousands of other Mexicans who seek asylum in the U.S. each year from drug cartel violence, with little success. Gutierrez has been riding his bicycle through Texas using his prosthetic legs, talking to everyone he meets.