Mayor Michael Bloomberg's term may not officially end until January, but this week's New Yorker cover imagines his final commute home from City Hall in a perfectly autumnal illustration titled "The Last Straw":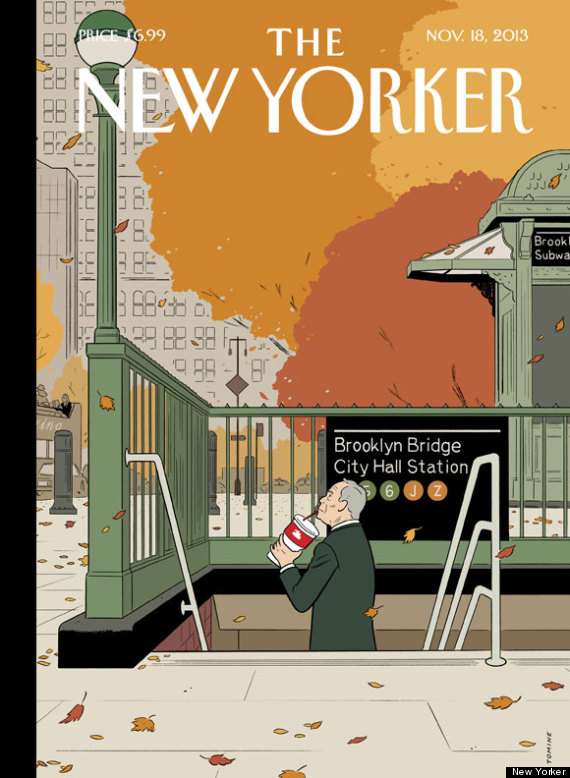 A contemplative Bloomberg can be seen looking up at the sky while sipping on one of the oversized sodas he sought to ban, while descending the steps at the Brooklyn Bridge/City Hall subway stop. Is he reflecting on his legacy? Thinking about how good his giant soft beverage tastes?
Cartoonist Adrian Tomine told The New Yorker:
I remember eating lunch at the taco kiosk near City Hall, and I had this vision of Bloomberg leaving the building for the last time and getting on the subway. I know that won't actually happen 'til January. But it just seemed like such a turning point, a poignant moment for a guy who basically changed the rules so that he could stay in office longer.
Bill de Blasio won a landslide election last week to become New York City's next mayor. His victory has been perceived by some as a referendum on the 12-year Bloomberg era. De Blasio campaigned strongly against many of Bloomberg's policies.
BEFORE YOU GO
PHOTO GALLERY
NYC Election 2013