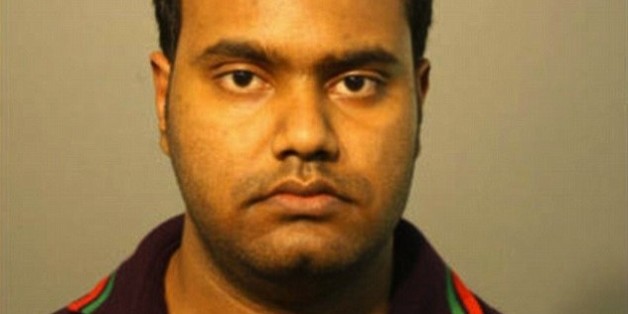 A 23-year-old cab driver was arrested Thursday as he faces allegations that he sexually assaulted a female passenger who fell asleep in his cab.
Prosecutors allege Tajamul Hussain Syed, a driver with 303 Taxi, picked up a passenger leaving a Halloween party in the 8300 block of West Summerdale Avenue early in the morning of Nov. 1, according to the Chicago Tribune.
The passenger fell asleep in the back seat and when she awoke, her costume pants had been pulled down and she was being sexually assaulted, prosecutors said Saturday. She proceeded to push Syed off her and left the cab shortly thereafter.
Syed was arrested Thursday night while driving his cab in the 700 block of West Emerson Street, near the Northwestern University campus, the Daily Northwestern reports.
Syed was ordered held on $250,000 bail, according to ABC Chicago, and is expected to appear in court again on Tuesday.
BEFORE YOU GO
PHOTO GALLERY
'Surviving In Numbers': Stories Of Sexual Assault Survivors