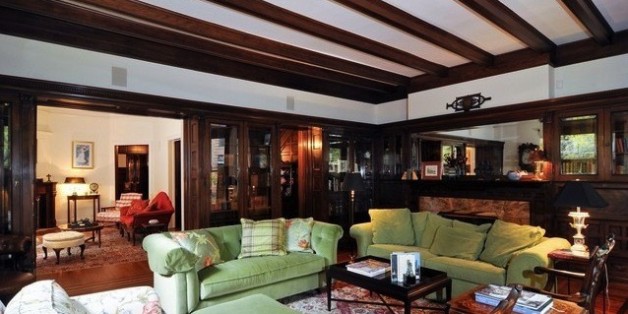 A massive Chicago mansion with a high-profile history is back on the market.
The Wrigley-Offield Mansion, also known as the Perry H. Smith House, was listed earlier this month for $6.9 million.
The 10,000-square-foot Gold Coast mansion, located at 1400 N. Astor St., was built by famed architects Cobb and Frost in 1886 and was recently renovated in a way that, according to its Baird & Warner listing, maintains many of its original details.
(Scroll down for a look inside the mansion.)
The home has seven bedrooms, seven bathrooms, eight fireplaces and a stunning 570-square-foot terrace with a gazebo. As Curbed Chicago points out, it sits just one block away from Lake Michigan.
According to Design Slinger, the home was built for Perry H. Smith, whose father had made a giant chunk of money on railroads and real estate prior to his death. Smith used the money he inherited from his father to have Cobb and Frost, who are also responsible for the Newberry Library, the Dearborn Observatory and the Palmer Mansion, to build the stunning red brick mansion. The Wrigley-Offield purchase came later.
PHOTO GALLERY
The Wrigley-Offield Mansion In Chicago