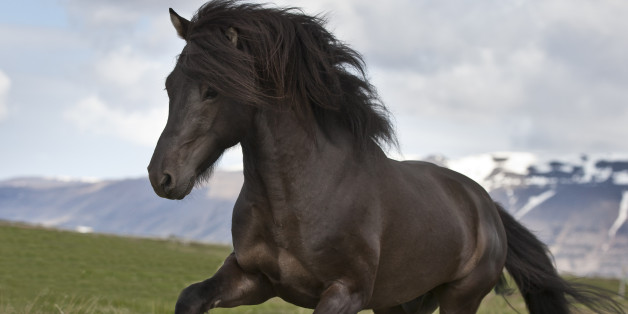 At the end of a column explaining seven of the tens of thousands of ways Hillary Clinton and/or Chris Christie could "bungle" 2016 (like, the whole year, for everyone?), Ron Fournier asks a very pertinent question that must be answered: "Who is the 2016 dark horse?"
Nothing resonates more -- many hundreds of days before the first 2016 primary contests -- than the desire to know who the dark horse candidate is. Or who any of the candidates are! But definitely the dark horses. To answer that question, we must take a look at all of the people who've announced they're running for president in 2016. So here they are:
Jeff Boss (D): Hailing from Guttenberg, N.J., Jeff Boss filed with the FEC on Nov. 19, 2012, to run as a Democrat for president in 2016. He is best known for promulgating elaborate conspiracy theories about the National Security Agency (even more elaborate than those we know, I mean!), promoting legalized gambling, and supporting a policy that would permit people to bring dogs into restaurants and movie theaters "LIKE THEY ARE IN FRANCE." The dogs would probably ameliorate the problem of the NSA having "A CHEF IN ALMOST EVERY RESTAURANT TO POISON FOOD."
Jack Fellure (R): Jack Fellure is a retired engineer from Hurricane, W.V., who filed with the FEC on Nov. 7, 2012. He hopes to build on his 2012 showing, running as the presidential candidate of the Prohibition Party. The Prohibition Party, as you might suspect, wants to bring back Prohibition, and also opposes gambling. When Fellure and Boss debate, there should be a clear contrast for voters.
Peter King (R): Peter King currently represents New York's 2nd District in the U.S. House of Representatives. "Right now I'm running for president," King told a New Hampshire radio station back in September. His reward for getting an early jump on something that will happen many years from now is that he's ended up on this list. Congratulations.
Josue Larose (R): According to the Wikipedia, here is Florida's Josue Larose, by the numbers: In just 33 years on this planet, he's "formed over 41 political parties ... 60 Super PACs, and at least 340 state political action committees." He received 121 votes in the 2010 Florida gubernatorial election. He's being investigated "for over 2,000 counts of breaking election laws." He has been featured in one segment on "The Colbert Report." He filed to run in 2016 back in 2008.
Terry Jones (I): This is that dingus who wants attention for burning Qu'rans, and won it when the national media decided collectively fail the public and turn the guy into a celebrity. He filed last spring.
Robby Wells (I): Robby Wells is the former head coach of Savannah State University's football team. He started out in 2012 attempting to secure the nomination of the Reform Party, which is a thing that I guess still exists. He later changed his mind and sought the nomination of the Constitution Party. He did not get that nomination. Not one to take a hint, he's going to give it another go in 2016, and filed to run in December of 2012.
And your dark horse candidate for 2016 is ... one of these dudes! (Subject to change as many, many hundreds of days pass.)
[Would you like to follow me on Twitter? Because why not?]
BEFORE YOU GO
PHOTO GALLERY
Which Women Might Run In 2016?