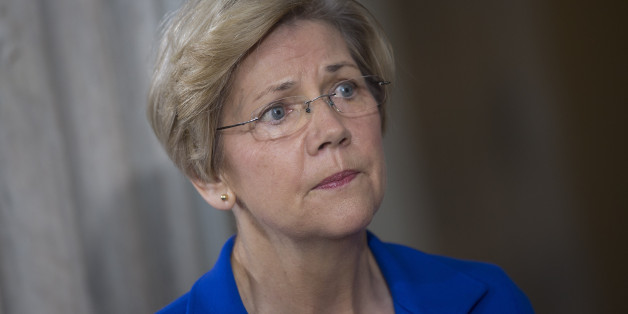 The big mystery on Wall Street today is whether Timothy Massad will be an aggressive chairman of the Commodity Futures Trading Commission, a key financial watchdog. It really doesn't matter who runs it, though: The CFTC is so broke, even Elizabeth Warren couldn't do all that much with it.
Massad is the Treasury Department official President Obama has nominated to run the CFTC once current chairman Gary Gensler's term ends. Though you've probably never heard of the CFTC, this is a huge job: Under the Dodd-Frank financial reform law, the agency is now in charge of regulating the $600 trillion derivatives market, on top of the other markets it already watched. All on a budget of $200 million.
Some are skeptical that a Massad CFTC will have very much bite, expressing concern about his oversight of the bank-bailout program known as the Troubled Asset Relief Program (TARP) and the semi-disastrous Home Affordable Modification Program (HAMP) for the past few years.
"Massad's previous output as a team player on HAMP leads me to believe he'll toe Admin line on derivatives, contra Gensler," tweeted Salon contributor David Dayen, formerly of the liberal blog FireDogLake.
To tell the truth, we have no idea what kind of regulator Massad will be. Nobody expected much from Gensler, who came from Goldman Sachs and fought against derivatives regulation when he was with the Treasury Department under President Clinton. He turned out to be surprisingly tough, extracting $1.8 billion in fines from Wall Street.
Ideally, the next CFTC chair will be another regulator unafraid to rub Wall Street the wrong way -- somebody in the mold of, say, Sen. Warren, whose nomination to head the Consumer Financial Protection Bureau was scuttled by Wall-Street-friendly Republicans. Now she is making such trouble for banks in the Senate that just the wholly imaginary idea of her as president gives Wall Street the willies.
Unfortunately, as I wrote earlier this month, the CFTC has been so starved of funds by congressional Republicans that it will struggle to effectively keep an eye on the vast markets under its purview, no matter who is in charge -- whether that be Massad or Warren or the ghost of Eliot Ness.
An aggressive and underfunded CFTC can keep levying fines and holding banks accountable; Gensler has proven that. But it will never be able to match those banks' resources.
BEFORE YOU GO
PHOTO GALLERY
11 Professions Less Trusted Than Bankers