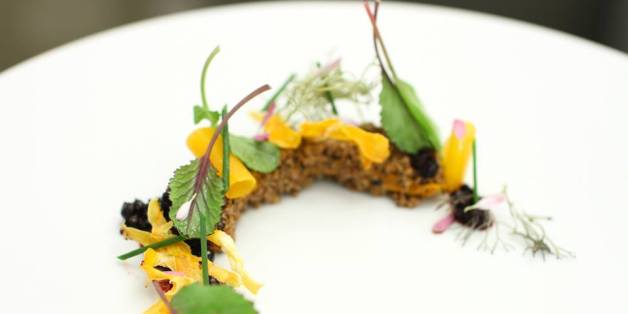 Days on the heels of Michelin handing out Bib Gourmand nods to 69 Chicago-area eateries, the restaurant reference guide gave highly-coveted stars to a record number of Windy City restaurants.
Leading this year's pack, again, is Grant Achatz's Alinea, which remains the city's lone three-star eatery, rewarding "exceptional cuisine where diners eat extremely well, often superbly. Distinctive dishes are precisely executed, using superlative ingredients. Worth a special journey."
Among the two-star restaurants, Curtis Duffy's Grace as well as Sixteen, the Trump International Hotel's dining room, were newcomers, joining L20 and Graham Elliot, which just announced it will be closing its doors after New Year's Eve.
Meanwhile, newly earning one-star Michelin ratings this year were El Ideas, Elizabeth, The Lobby, North Pond and Senza.
(View the full 2014 list of Michelin-starred restaurants in Chicago.)
Last year, just 19 Chicago restaurants received Michelin stars. Snubbed again this year were all suburban restaurants as well as Grant Achatz's Next, Eater Chicago points out.
Meanwhile, Michael Ellis, Michelin's international director in charge of guides, told the Chicago Sun-Times (which got a little ahead of itself in reporting on the stars) he expects more multi-star ratings in the near future for Chicago's culinary scene.
"I think the future for fine dining in Chicago has never been greater," Ellis told the paper.