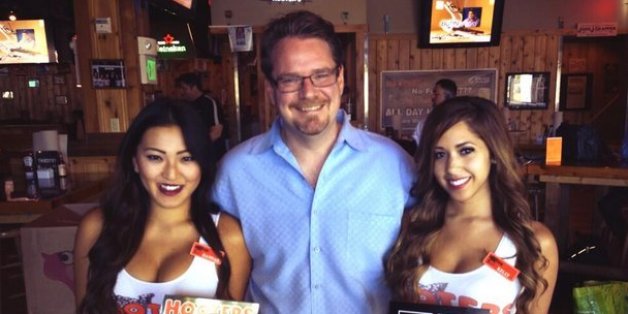 Sports radio host Damon Bruce was suspended by San Francisco station KNBR after ranting on air about the negative contributions of women in sports.
On Thursday, Bruce appeared on his regular segment "The Damon Bruce Show," and spoke about the Miami Dolphins controversy between Jonathan Martin and Richie Incognito.
"A lot of sports has lost its way and I'm gonna tell you, part of the reason is because we've got women giving us directions," he said. "For some of you, this is going to come across as very misogynistic. I don't care, because I'm very right. I'm willing to share my sandbox, as long as you remember you're in my box."
Bruce went on to say that "very few" women are good at sports commentary and that sports "is a man's world."
Though the station stayed mum on the incident, Bruce was briefly suspended in the wake of national outrage from sports fans and journalists. Media journalist Rich Lieberman reported that several KNBR advertisers has also expressed complaints.
According to KRON 4, Bruce will continue with his regular program, but will be taken off of the 49ers pre-game show.
NBC Bay Area news anchor and sports director Raj Mathai tweeted that Bruce would return for his show on Tuesday:
CONFIRMED: @DamonBruce will return Tuesday after being suspended by @KNBR for controversial comments re: women.

— Raj Mathai (@rajmathai) November 12, 2013
KNBR has not released an official statement about the incident, but Bruce addressed his comments during his show on Friday. Bruce offered a defensive apology, and called the response overreactionary:
We live in a overreactionary culture and ... I'm sure part of that overreaction was mine. Let me begin with … an apology. The point that I was trying to make yesterday went astray when the focus became women. Women was not the point I was trying to make. It was the feminization of how we now talk about and cover sports. And that applies to a lot of the guys that do it. I did get off track. But calling me a misogynist is completely ridiculous.
Bruce later tweeted about the incident:
Thanks to all who've listened long enough to understand the last 24 hrs do not define me. Your support during the pile-on is appreciated.

— Damon Bruce (@DamonBruce) November 9, 2013
Neither Bruce nor KNBR replied to requests for comment from The Huffington Post.