Yup, it's snowing. Many spots on the East Coast got a quick preview of winter today, as a November cold front from Canada brought Arctic air down to the States. Cities from Baltimore to Chicago to New York City reveled in the flurries, which should subside soon.
There are many places to visit, though, where snow is already all over. If you're hankering for hot cocoa, head to one of these spots who got their first flakes especially early.
Abant Nature Park, Turkey on October 4
Bikes became icicles on wheels after Turkey's first storm in early fall.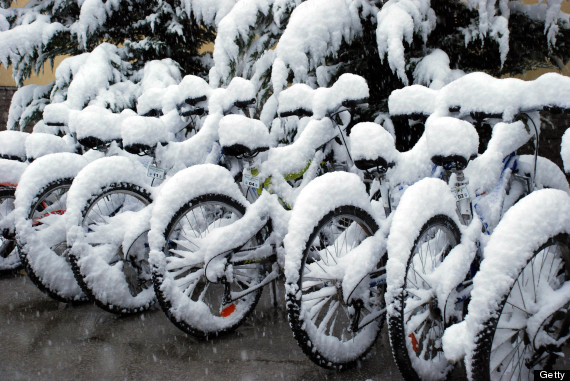 Iffeldorf, Germany on October 11
Firefighters cleared fallen trees after a storm closed roads and railways.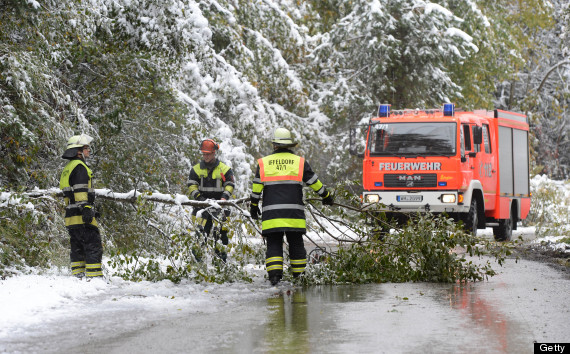 Waidring, Austria on October 11
After an early snow, two cows wondered what was up with their meadow in the province of Tyrol. Arapahoe Basin, Colorado on October 13
The Arapahoe Basin ski area was the first in the U.S. to open this year. Snowboarder Nate Dogggg and his friends camped out so they would be the first ones on the lifts, just as they've done for 18 seasons.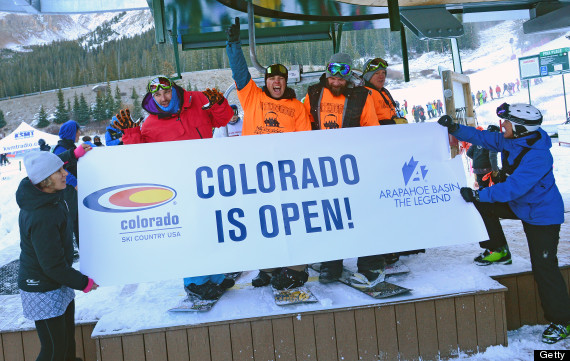 Susono, Japan on October 18
Leave it to the Japanese to ski in animal onesies. Their first flurries caused commotion at Snow Town Yeti, a ski park on Mt. Fuji.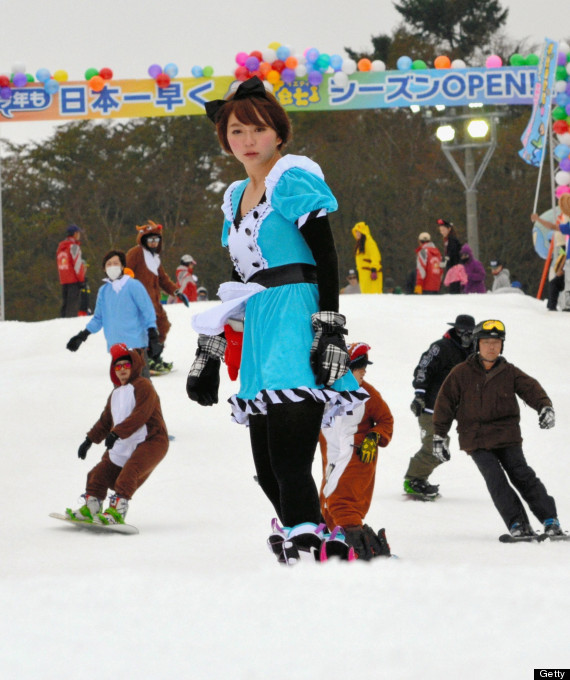 Soda Springs, California on October 28
Residents in the Sierra Nevada mountains cleaned up after almost 10 inches of pre-Halloween snowfall. Sioux Falls, South Dakota on November 5
In South Dakota, there were only 197 days between the last snow of spring ("snow" meaning four inches or more) and the first snow of fall-- that's a record. Chicago, Illinois on November 11
"The Bean" got caked in sleet for happy tourists.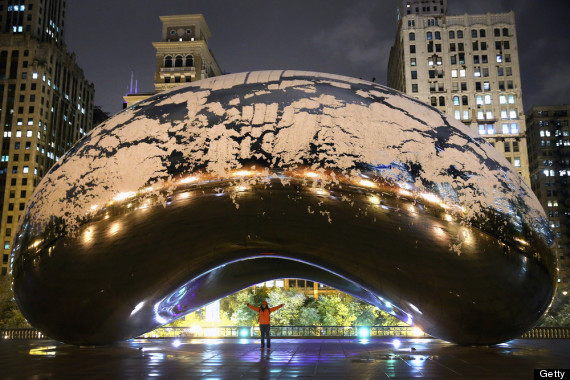 Yabu, Japan on November 12
And finally, Japan's Hachibuse Highland enjoyed a light dusting this morning (along with much of New England).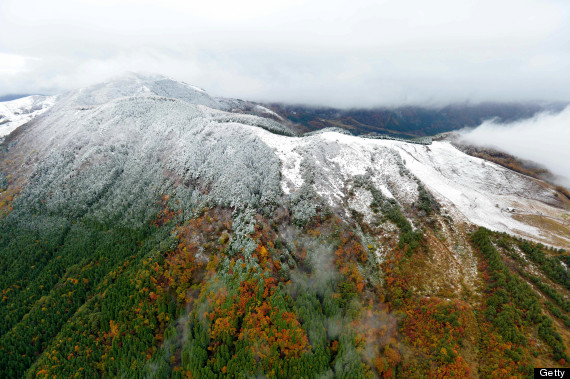 BEFORE YOU GO
PHOTO GALLERY
Snow In Chicago