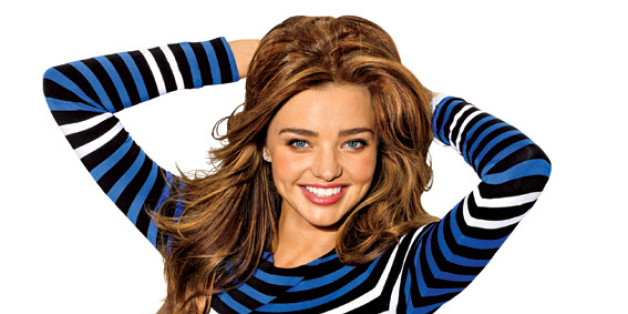 Miranda Kerr wows on the December issue of Self magazine.
The Australian beauty, who announced her separation from husband Orlando Bloom last month, rocks a long-sleeved crop top and bikini bottoms on the cover and talks staying happy through those challenging times.
"Happiness is a choice we make. You can wake up and say, 'Oh, I can't believe it's so cold,' or you can say, 'Oh, wow, this is a great opportunity for me to try out my new sweater.' No one can be consistently positive, but why not make the choice that makes you feel better rather than the one that drags you down?" the 30-year-old tells the magazine.
"If I'm having a challenging moment, I jump for joy. Literally. After a minute, I feel better, and after a few minutes, I'm really happy. Everything else just drops off. It gets me out of my head and into my body, and it makes me feel present," she continues. "Everyone has challenges. But if you know your strengths and expand on them, you're going to radiate."
Kerr and Bloom separated after being married for three years, but their relationship is still extremely important to them. In a recent interview with TMZ, Kerr said, "We love each other. It's family forever. We support each other and we love our son." The pair's only child, Flynn, will be three years old in January.
As for how the model is keeping positive throughout this tough ordeal, Kerr tells Self, "One mantra I like: 'I am a being of light and love, and I radiate that to everyone I meet.' It helps me keep things joyful."
See Miranda's beautiful Self photo shoot below and pick up the December issue on newsstands Nov. 19: